Logistics support, surface and coast guard ships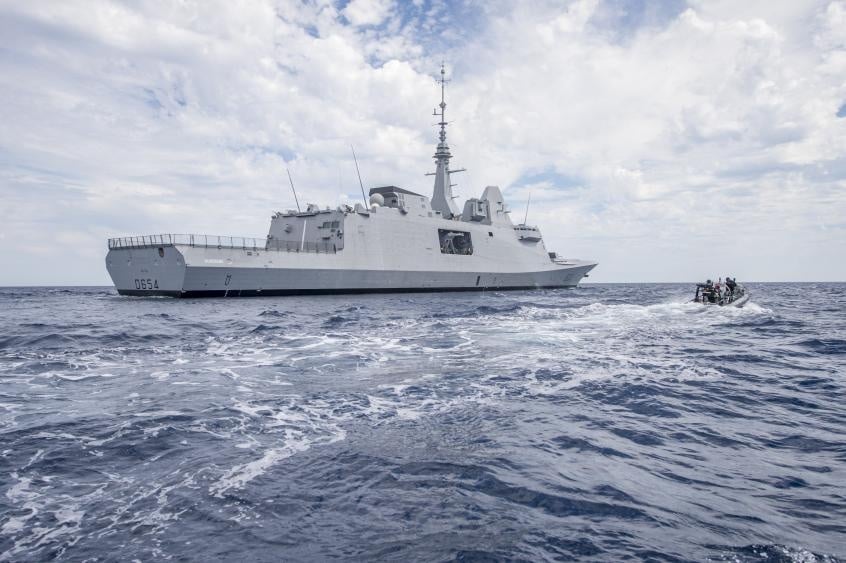 Photo credit: MARINE NATIONALE - AURELIE PUGNET
Our integrated solutions for your rigid-hull inflatable boats (RHIBs) are based on the type of cargo they carry, operational requirements, logistical factors, space limitations and environmental conditions. Combining all these elements delivers the best solution.
MacGregor products are tailor-made for your RHIBs and include cranes, lifting platforms, launch-and- recovery systems, rescue and advanced davits and hydrographic workboat handling systems.
Notable examples of our capabilities include the RHIB launch-and-recovery system on board the Littoral Surface Craft Experimental vessel, Sea
Fighter (formerly X-Craft). A multi-purpose stern ramp and cradle system allows manned and unmannedsurface and sub-surface vehicles, such as RHIBs, to be launched and recovered.
Another example is the innovative MacGregor Test Article Vehicle Transfer System (TAVTS) for the US Navy, used to demonstrate the transfer of military vehicles between ships at sea, as part of the Sea Basing strategy.
Read more from our brochure:
Products for Logistics support, surface and coast guard ships
Logistics solutions for naval vessels brochure