Floating wind turbines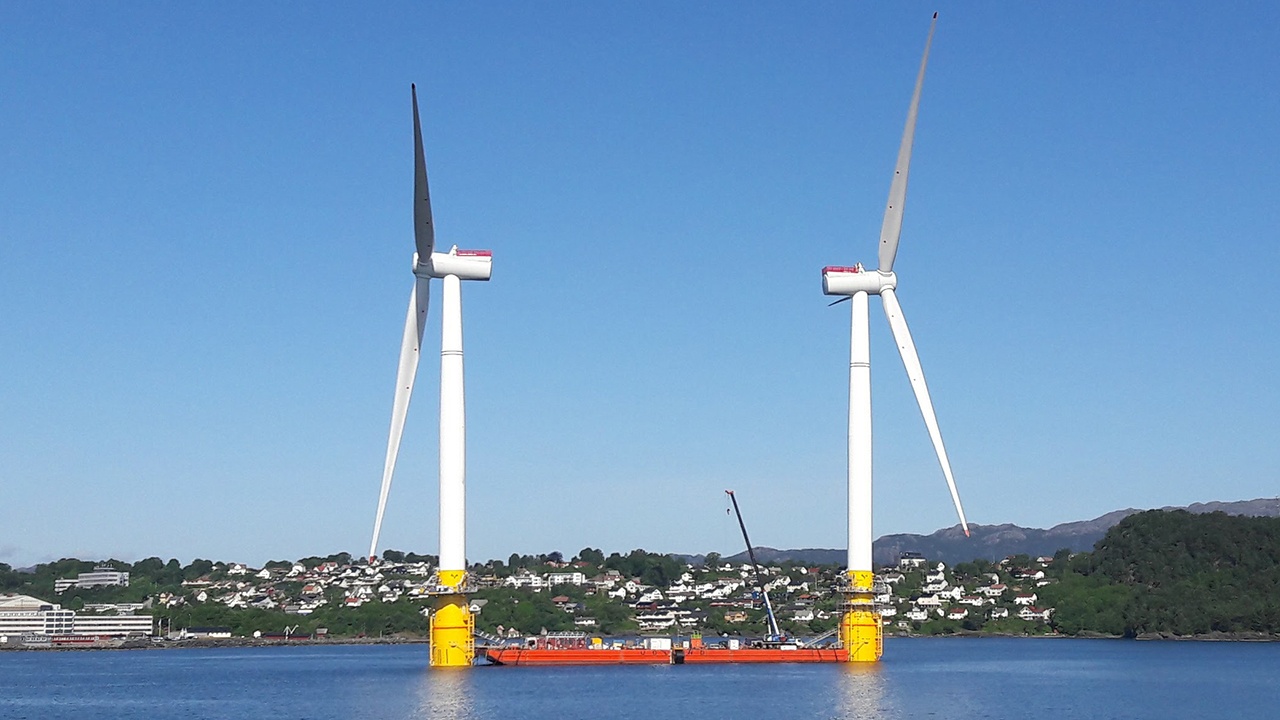 MacGregor has been designing and building mooring solutions for the demanding oil and gas industry for decades. We can help end users achieve reliable, safe and optimum performance by taking a systems level approach and recognising the unique requirements of this emerging market.
Our experience gained over many years of working with some of the world's most demanding clients in the oil and gas industry, is the basis for what we do but it is tempered by the needs of floating wind renewable energy. The challenges of cost, performance, installation and maintenance are very different from the oil and gas industry and only by taking a total systems approach can these issues be properly addressed.
Our floating wind turbine solutions include:
Polyester-based mooring systems together with our connectors and tensioners can be used in any water depth, from very shallow to ultra-deep water
In-line tensioning allows for simple initial tensioning and polyester stretching with the ability to re-tension lines if required in the future
Top/bottom-fixed tensioner - allows for optimised layout and flexibility with regard to anchor types needed to suit seabed conditions
Polyester-based system provides linear restoring force to deliver better overall system performance
Subsea hull connectors greatly simplify turbine installation and allow for the easy disconnection of mooring lines from the platform to enable it to be towed back to the quayside for major maintenance
Read more from our brochures:
Products for Floating wind turbines