Fisheries research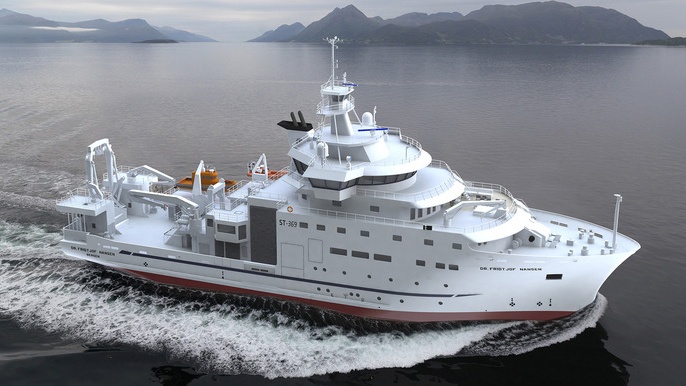 Fisheries research vessels are used to survey and monitor fish populations in the world's oceans. The results of their investigations help scientists understand the status and development of fish stocks and are used to define measures for their protection. The main focus of a fisheries research vessel is to catch fish, so their equipment and design resembles the design of a trawler. Usually, additional winches and handling systems also allow for basic oceanographic research operations.
Our range of cranes and handling systems for fisheries research vessels is field-proven under the toughest commercial fishing conditions of the North Sea and most other regions of the world. Our solutions benefit from decades of professional experience, backed-up by the continuous improvement of our equipment and the growth of our portfolio. Our experts assist you in arranging and adapting our equipment for efficient and reliable operations.
Worldwide references include Celtic Explorer (Ireland), Cabo de Hornos (Chile) and Fridtjof Nansen (Norway).