Live fish carriers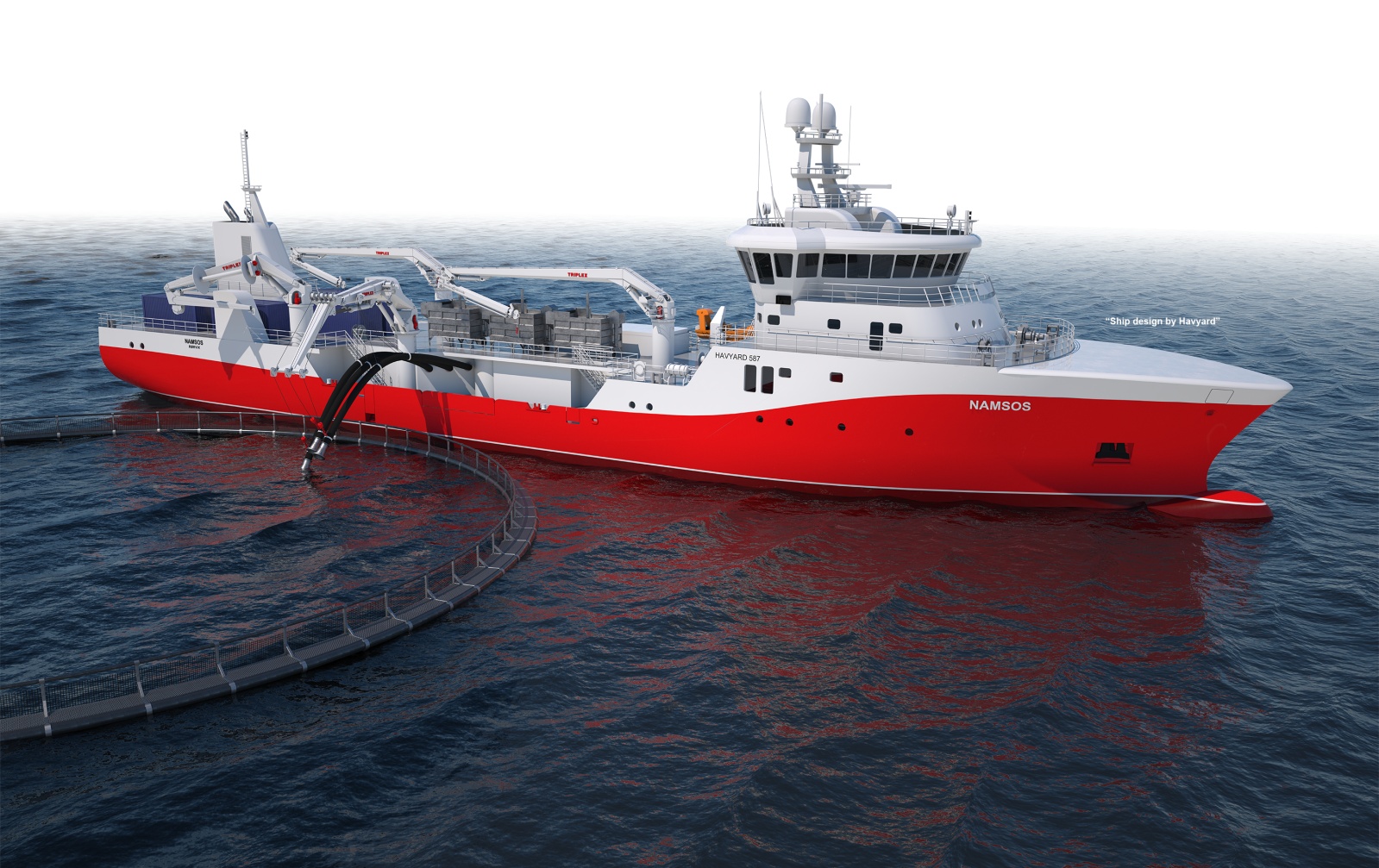 Our extensive experience and proven performance with live fish carriers, as well as our knowledge of the offshore and fishing industries, enables us to deliver solutions that not only meet an owner's requirements but also withstand the conditions that vessels operate in.
Live fish carriers are vessels equipped with large tanks filled with water, allowing the transportation of live fish. They have systems that supply the tanks with oxygen and a continuous flow of water. Live fish carriers play a central role in fish farms, where they carry the young fish (smolt) to the farm and transport the adult fish ready for onward processing. A live fish carrier can also be used for treating diseased fish. Their tanks can incorporate specific chemicals or the vessel can be equipped with a mechanical de-licing system.
Fish are pumped on and off the vessels using a fish-pump system, with a crane used to handle and position the fish-pump hose into the net cage. The vessel can also be fitted with cranes that can handle the bottom ring of the net cage, as well as the pen itself. This is important in reducing the volume of the net pen, which increases the density of fish and makes it easier to pump them on board. A displacement net, also handled by the crane, is used in this process.
MacGregor delivers cranes ideally suited to handling all these functions. They are manufactured in a variety of sizes and configurations and are supplied fully-adapted to suit each individual vessel's needs. Our products are designed to ensure safe, sustainable, efficient operations for crew and vessel.
Our numerous references include the Norwegian vessels Gåsø Viking, Gåsø Jarl, Ronja Polaris, Bjørg Pauline and Namsos.
Products for Live fish carriers (well boats)