Oceanographic research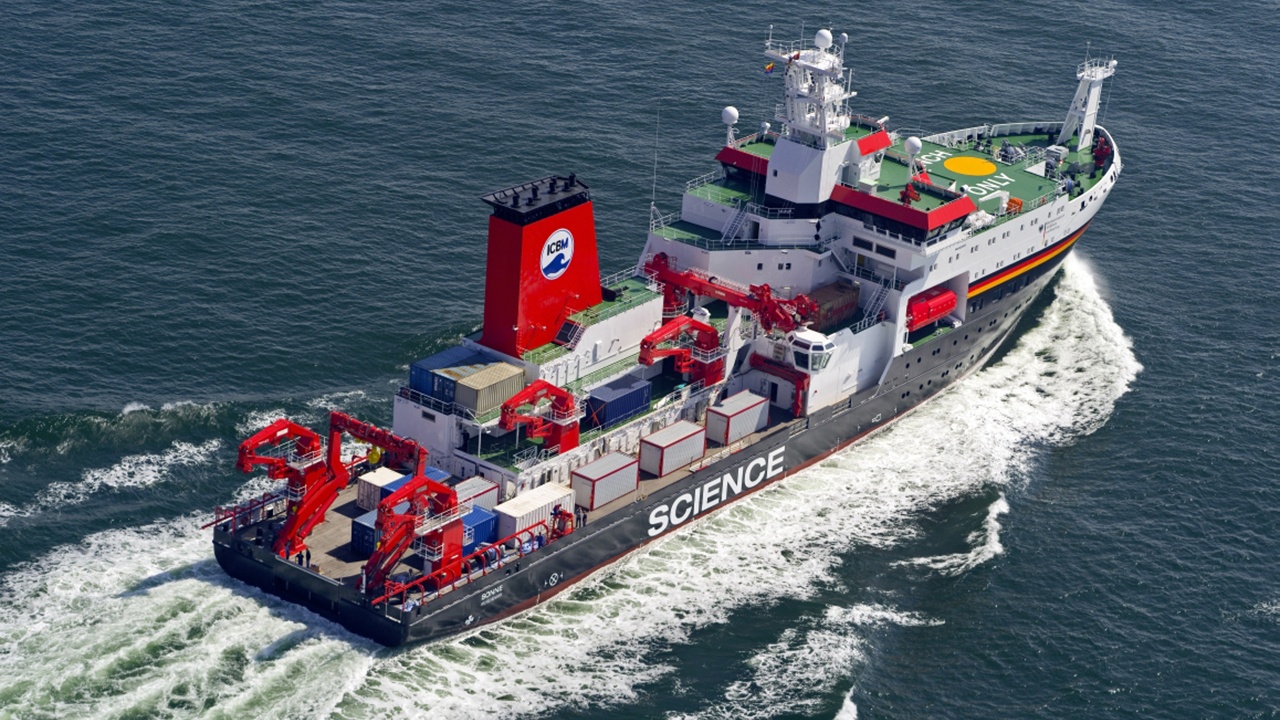 Oceanographic research vessels are designed to facilitate the exploration of coastal and remote regions of our oceans. The vessels support extensive measurement taking and water-sampling, along with sea bed mapping and monitoring – such as conductivity, temperature and depth (CTD) recording, hydrographic sounding, coring and dredging,–video monitoring, ROV or AUV dives as well as many other operations to help scientists continuously improve their understanding of the seas.
MacGregor not only offers a comprehensive portfolio of winches and lifting applications to handle and deploy your valuable scientific equipment. We also help institutes, vessel designers and shipyards find the best possible equipment configuration for the intended operations and the planned vessel design. Where necessary, our experts are also happy to develop completely new solutions to make your research vessel state-of-the-art.
Worldwide references include the majority of the German research vessel fleet, such as its flagship Sonne, Australia's Investigator, Japan's Kaimei and many more.
Read more from our brochures:
Products for Oceanographic research vessels
Oceanographic research vessels brochure