Polar research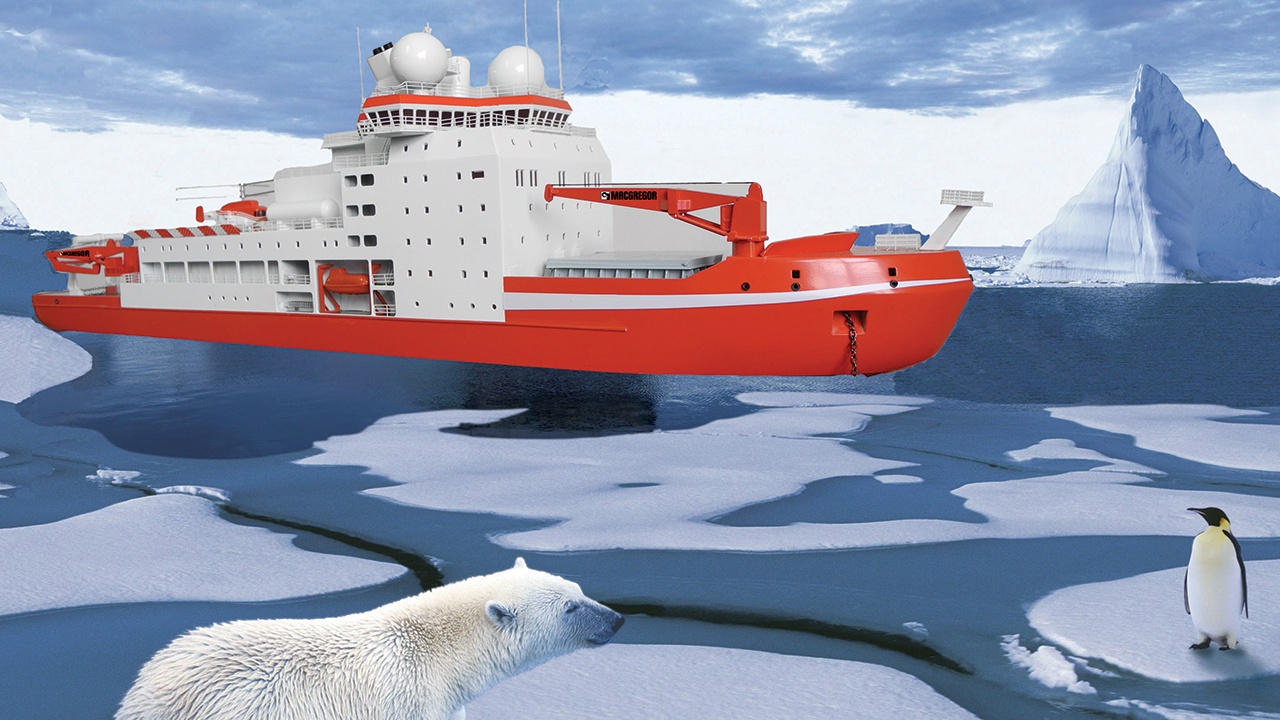 With Arctic regions becoming more and more accessible and economically interesting, polar research has also gained importance. Icebreaker hulls complying with rules for medium to high Polar Class allow polar research vessels to penetrate significant ice covers in Arctic and Antarctic regions to perform typical oceanographic, hydrographic or fisheries research. Polar research vessels usually also take on the role of supply ships for Arctic and Antarctic research bases, therefore the reliability of their handling equipment is vital.
Not only does MacGregor research equipment come with a large number of polar research vessel references, as a world-leading supplier of deck machinery, we also have the experience to design our products to operate at temperatures down to -52°C.
To make your polar research vessel also capable of serving as a supply ship, we offer you a broad choice of cargo handling equipment such as cranes and cargo skidding systems, which can be tailored to suit your particular requirements.
References include the handling systems and deck cranes on board the icebreakers for the Polar Research Institute of China and the Australian Antarctic Division.
Products for Polar research vessels