Purse seiners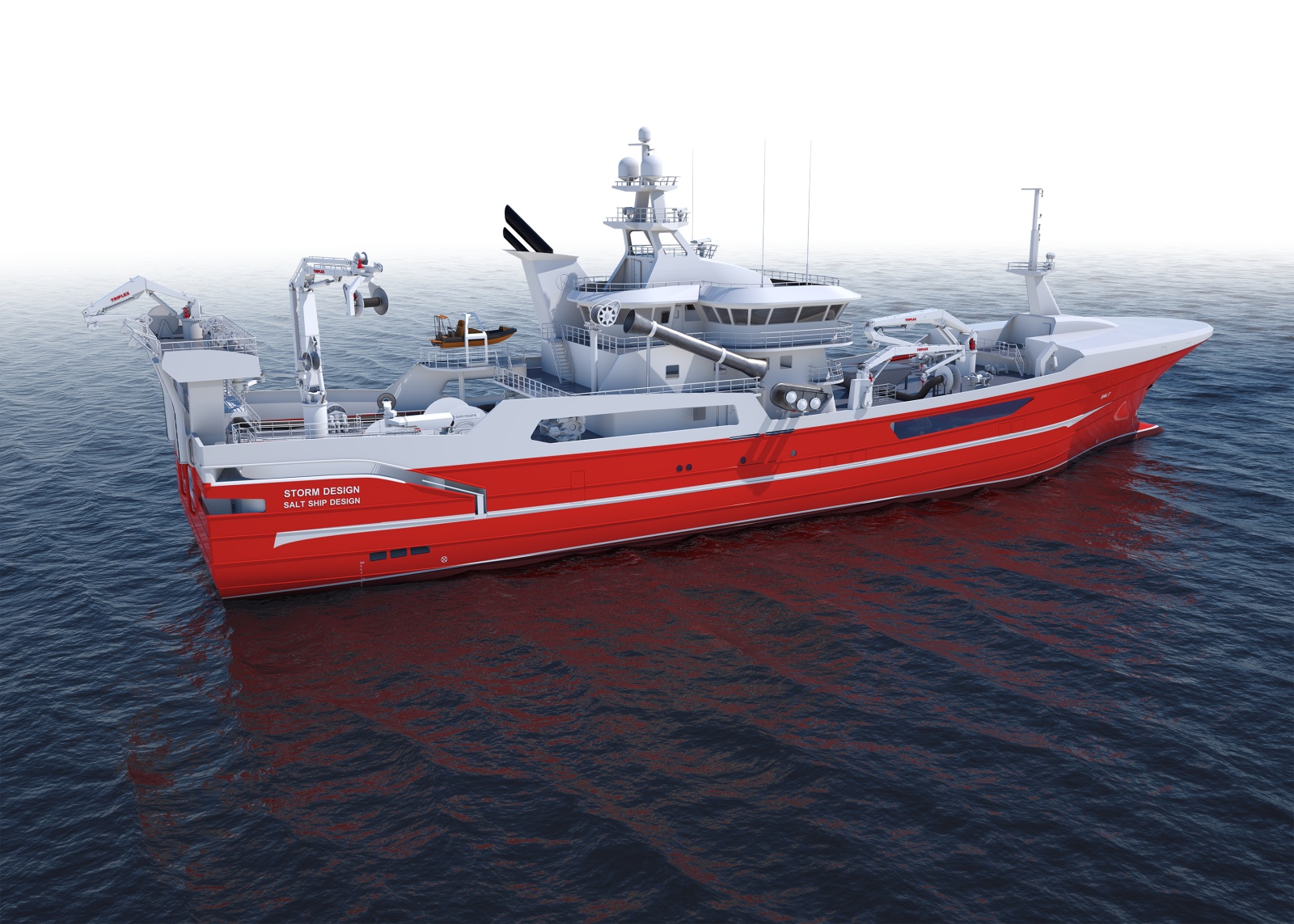 Pioneers in purse seining
MacGregor products are pioneers in purse seining, revolutionising this method of fishing. A notable example is the net hauling system which was introduced to the market in 1964 and radically changed purse seine fishing. Since then MacGregor net hauling systems have been continuously improved, along with the introduction of several new models and sizes, and complementary products. It is based on a unique system, which remains consistent today, of three rollers hauling in the net simultaneously.
Through the use of MacGregor products on purse seiners, you can minimise the number of crew required on deck and ensure safe, profitable, efficient operations.
Purse seine: the industry's largest fishing nets
Purse seine fishing vessels use one of the industry's largest fishing nets; the purse seine net. It has a floating line attached to its top and a sinking line at its base. A number of purse rings are evenly distributed along the sinking line. These rings have a purse wire threaded through them. The fishing process involves deploying the net around a shoal of fish. After the fish have been surrounded, the bottom of the net is closed by hauling the purse wire. This prevents the fish from escaping. When the bottom has been closed, the vessel starts hauling in the net. This process is called drying. Its aim is to increase the density of fish in the net, by reducing the volume of the net bag. When the density is high enough, a fish pump is deployed. After the fish have been pumped on board the vessel, the remaining net is hauled in and stacked in the net bin.
We deliver the systems and equipment required for the deployment and the return of the net and for handling in once on board, for example, intermediate rollers, net stacker cranes, cork line stackers and sink line stackers. These can be delivered for both outdoor, as well as indoor, net handling. Additionally we deliver cranes for the handling and deployment of fish pumps, as well as deck cranes. MacGregor systems and stand-alone equipment are manufactured in a variety of sizes and supplied fully-adapted to suit an individual vessel's needs.
Our extensive experience and proven performance in the industry enables us to deliver solutions that not only meet an owner's requirements but also withstand the conditions that vessels operate in.
Numerous references include the Norwegian vessels Kvannøy, RAV, Smaragd, Eros and Kings Bay.
Products for Purse seiners