Transloading solutions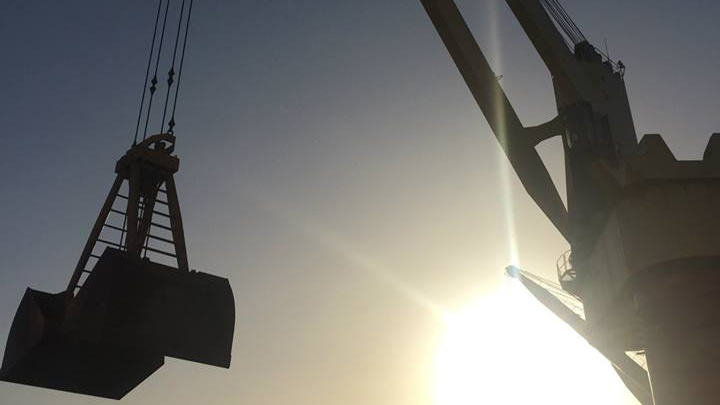 Our lengthy experience in designing customised transloading solutions ensures that we deliver an optimised system that provides the highest rated capacities, while offering proven reliability.
Whether equipment is to be fitted on a transloading barge or installed on a transhipper, MacGregor can deliver fully integrated systems that offer the best results possible..
Depending on your system choice, we can demonstrate our proven capabilities for handling a wide range of cargoes, including coal, iron ore, gravel, clinker, gypsum rock and aggregates.
Transloading barges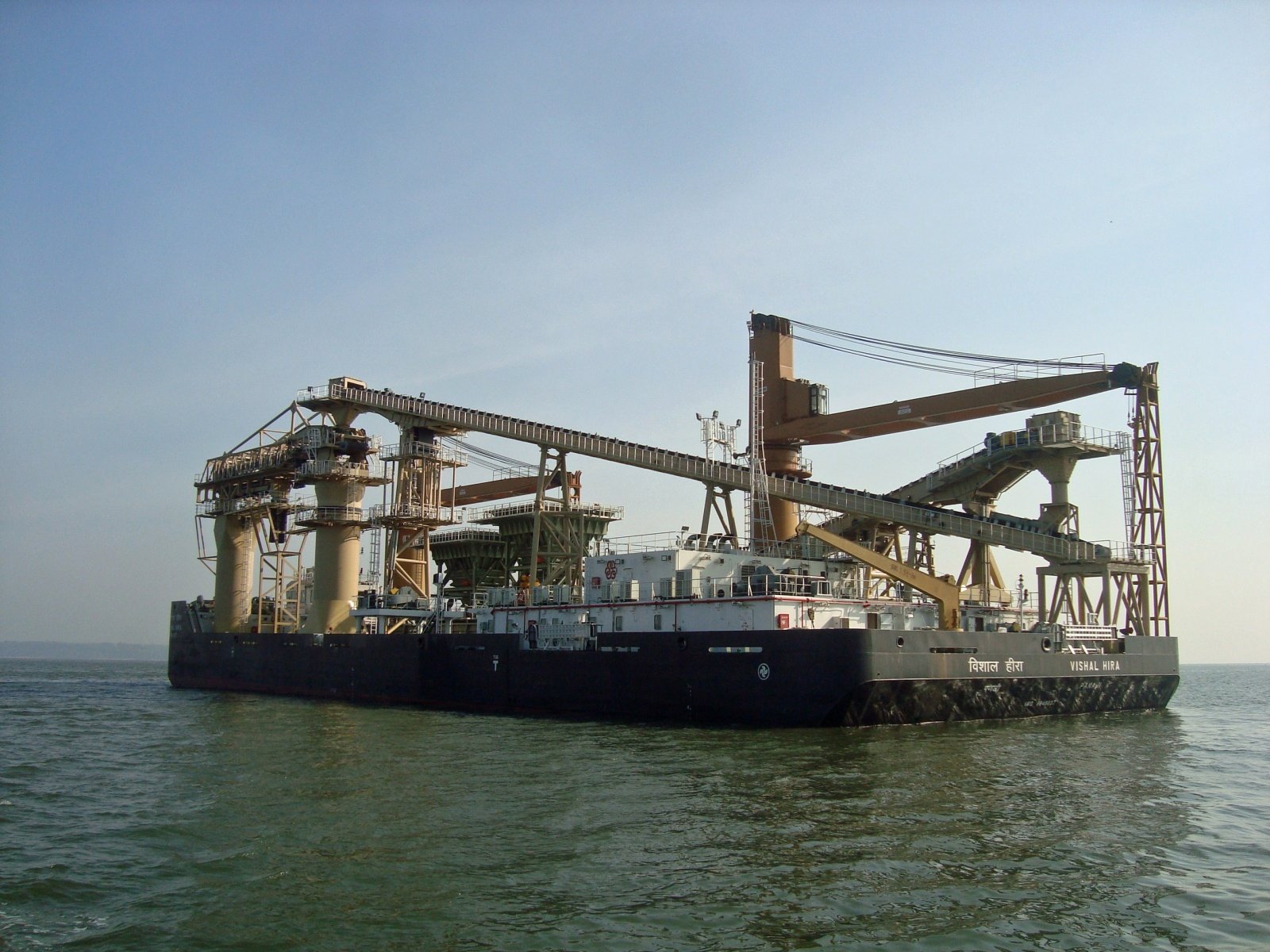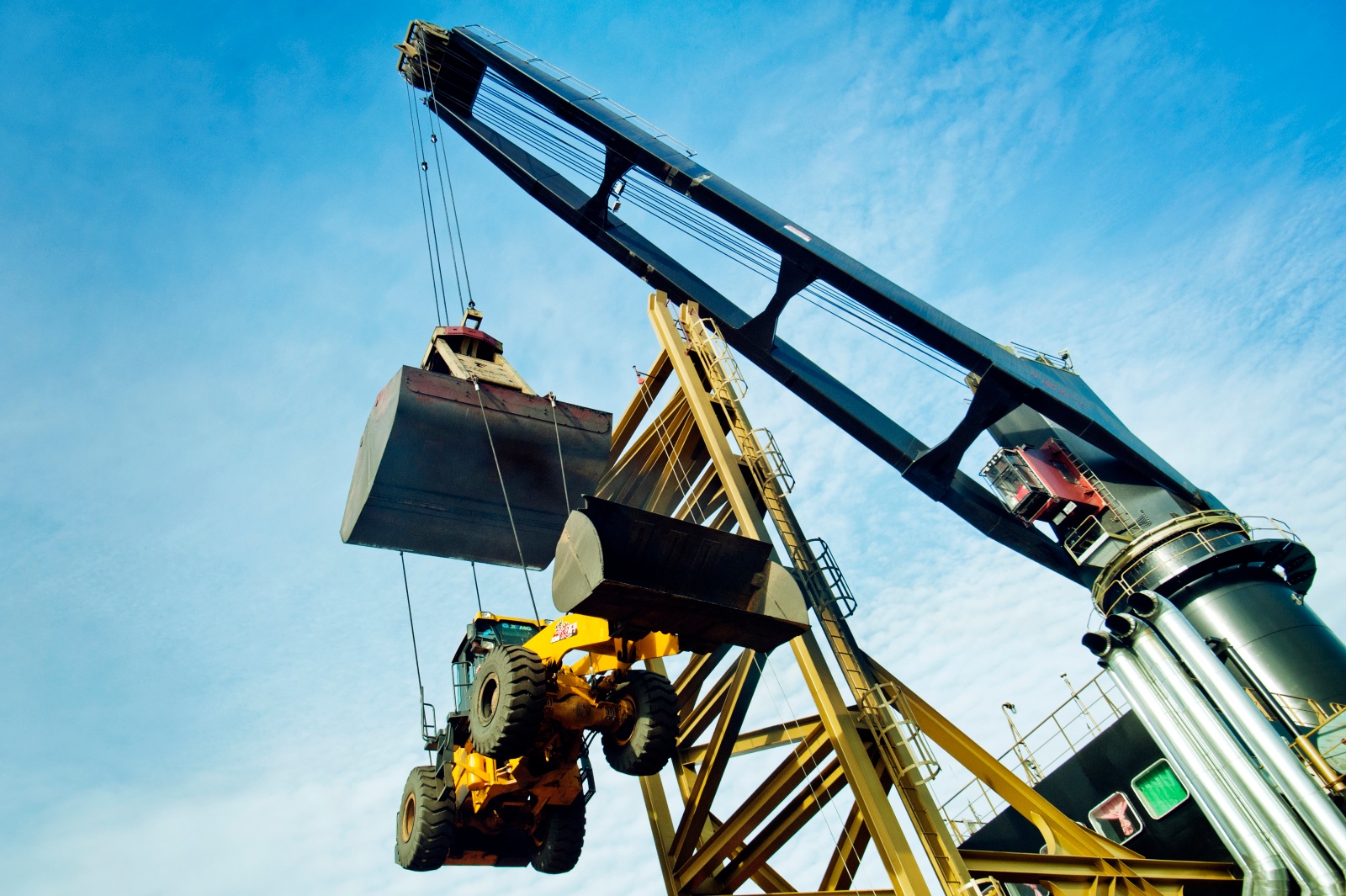 MacGregor has designed equipment for various sizes of floating barges, used for unloading/loading ocean-going vessels up to Capesize.. These barges are normally only used in open sea operations where larger vessels are not able to access the port.
Small barges

with one K30 (SWL 30t) or one K50 (SWL 50t) heavy-duty crane as the transloading equipment offer a rated capacity of up to 1,500t/h.

Medium-sized barges

equipped with two K30 (SWL 30t) or two K50 (SWL 50t) heavy-duty cranes, receiving hoppers, belt conveyors and one discharge boom offer a rated capacity of up to 3,000t/h.

Large barges

with more than two heavy-duty cranes, receiving hoppers, belt conveyors and two discharge booms offer a rated capacity of up to 6,000t/h.
All systems are customised for specific operational profiles and technical requirements.
Transshippers
MacGregor has designed various systems for transshippers up to vessel sizes of 180,000 dwt. Depending on the size of the vessel and the operation, MacGregor can offer proven examples of its capabilities in delivering the onboard equipment necessary for transloading operations. We can offer capacities up to 6,000t/h or more depending on the configuration.
Cranes

: K30 and K50, which are designed for heavy-duty operations of up to 6,000 hours per year or 1,800 000 load cycles.

Hatch covers:

designed for the operation (foldable or side-opening using our MacRack technology, are some examples)

Belt

conveyors

: robust, galvanised and adapted to the tough marine environment

Receiving hoppers

: designed for specific cargoes used in the operation.

Boom conveyors:

various configurations available
- Fixed discharge booms
- Fixed telescoping discharge booms
- Travelling gantry booms

Steering gear

: a wide range availablefor the vessel

Deck machinery:

a wide range availablefor the vessel

Mooring winches:

a wide range available for the vessel
MacGregor transloading solutions offer:
Optimised designs for specific operations
Highest capacity and system reliability
One partner, one contact for the lifetime of the system
Cost-efficient solution
Equipment designed for tough marine environments
.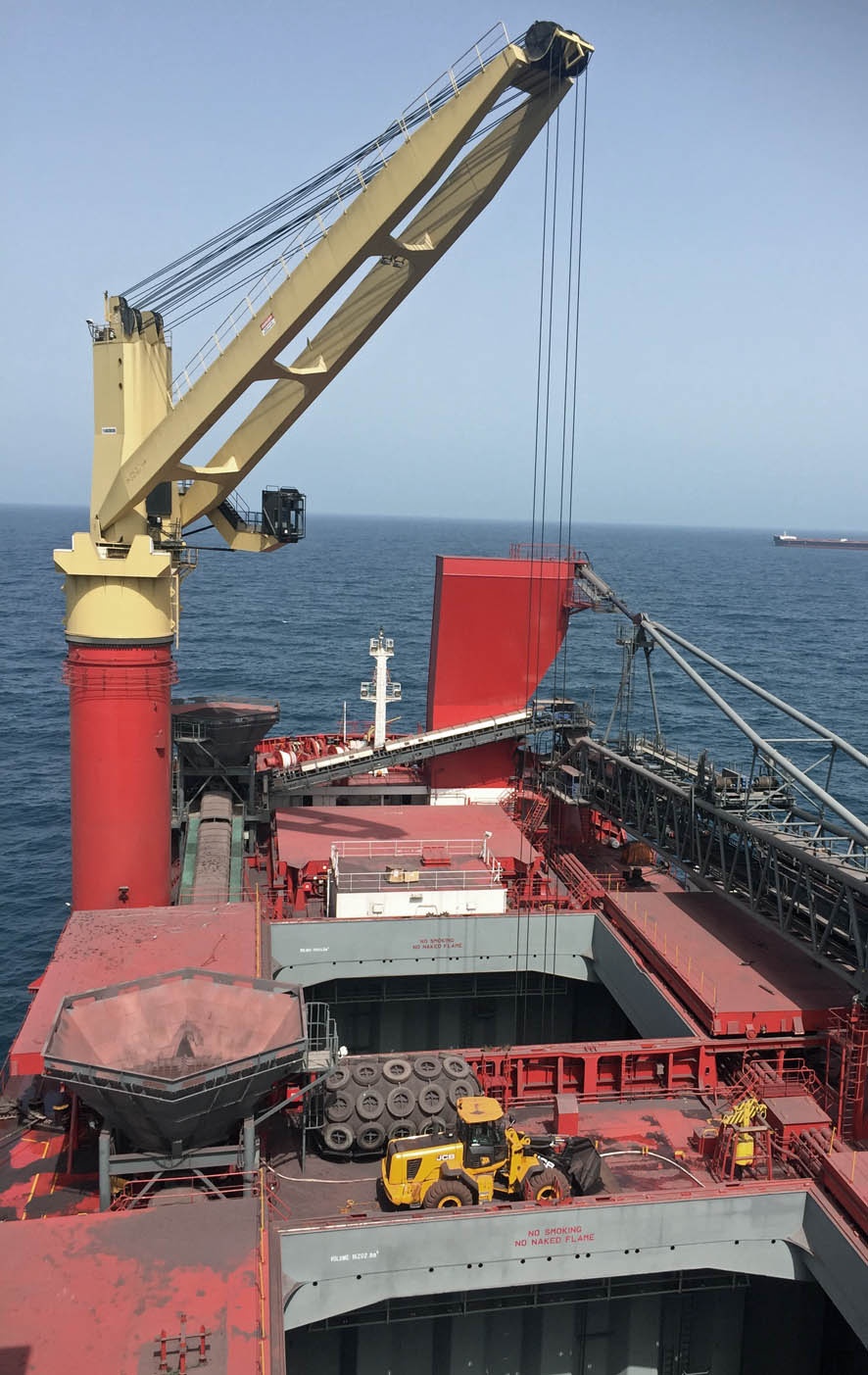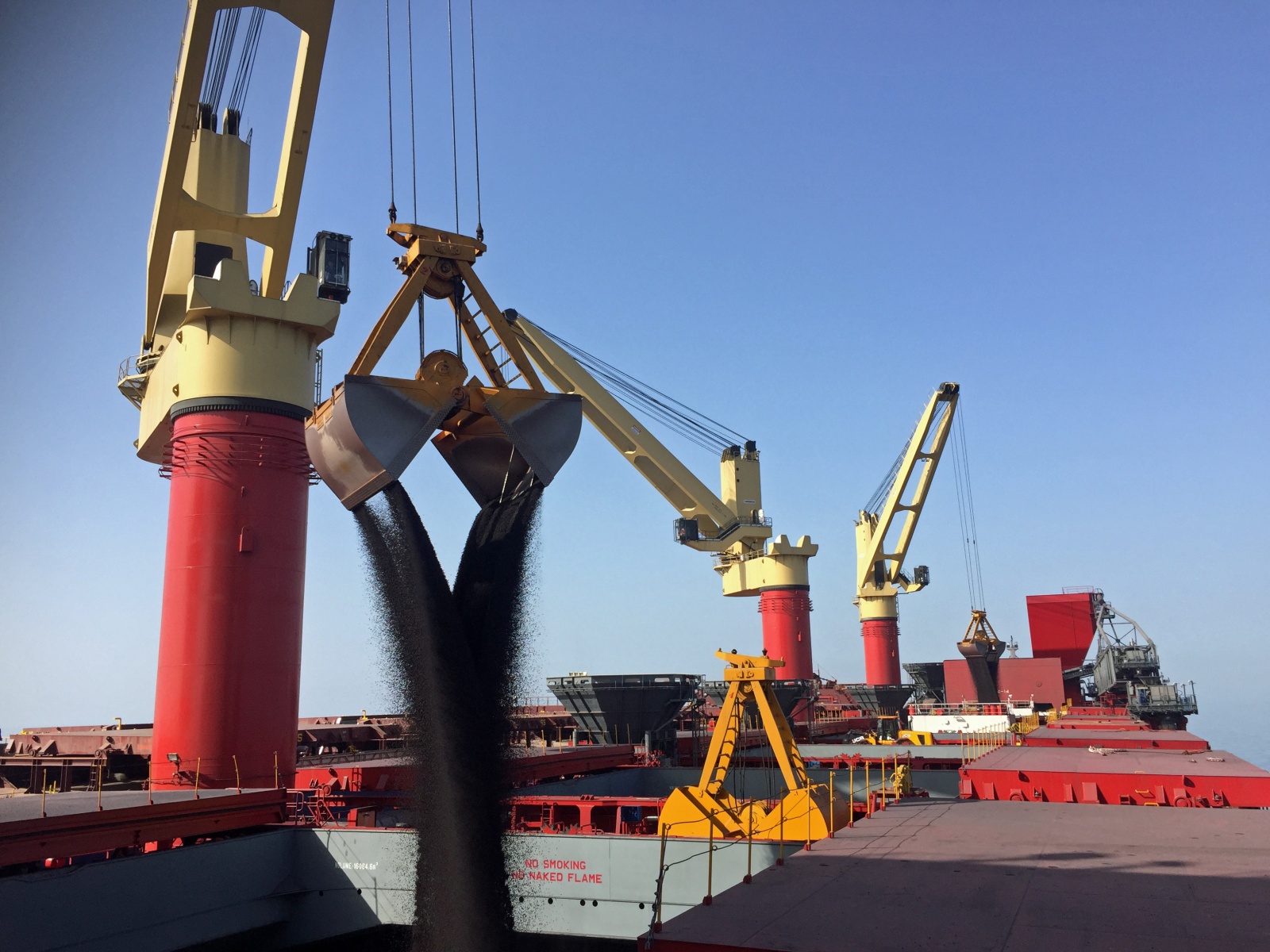 Read more from our brochures:
Cargo handling book
Floating transfer terminal - Spencer Gulf
Transloading system - Bulk Zambesi Bulk Limpopo
Cargo Handling Book 2016 brochure
Related shiptypes