MacGregor net cranes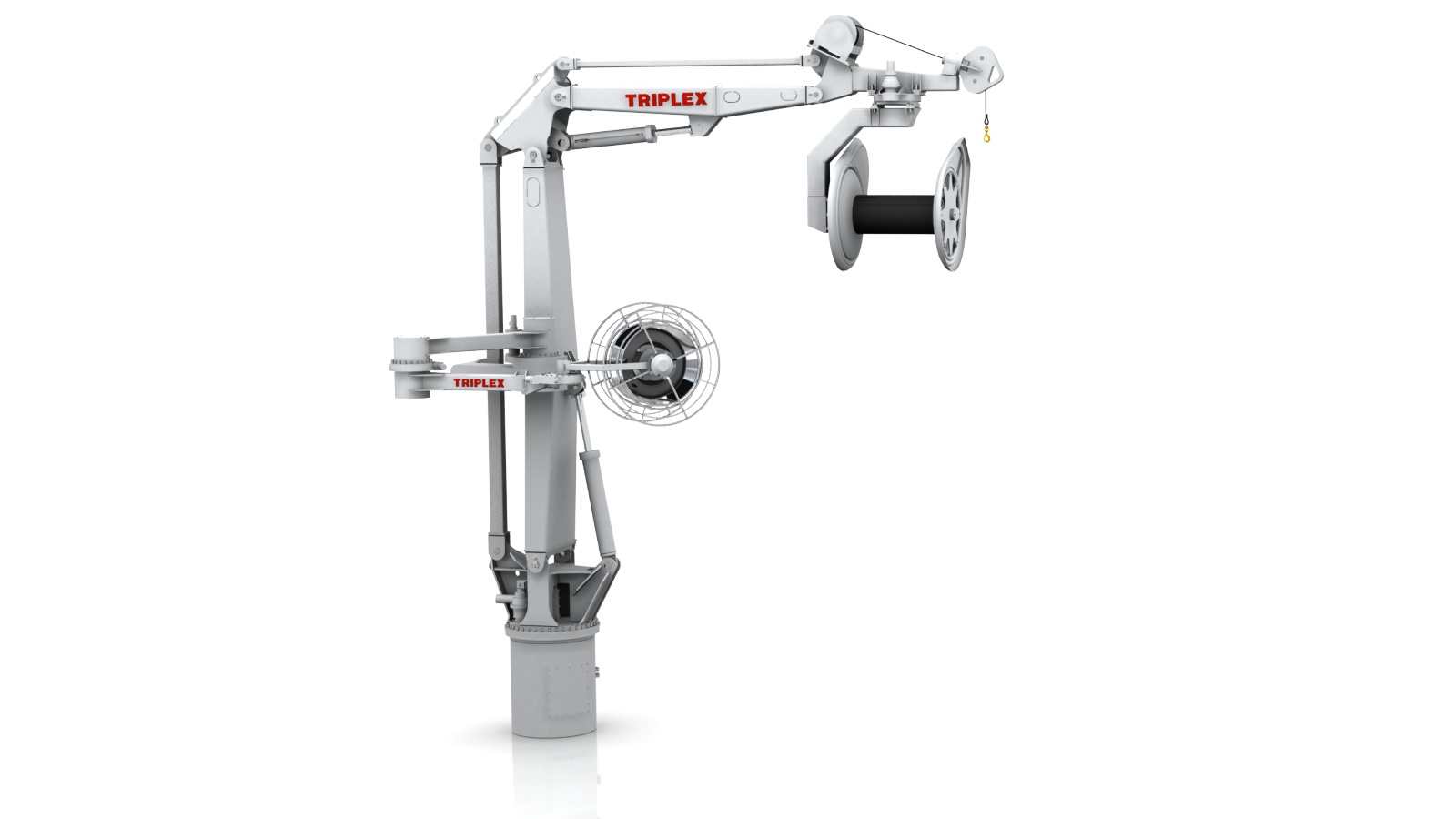 MacGregor's market-leading fish-handling systems, including cranes designed to handle fish nets. The main function of the net crane is net stacking.
The MacGregor net crane is designed to make sure the transport roller is always in the right working position. The broad construction of the links ensures the stability of the crane especially when carrying a load in a sideways direction with arms fully extended. Smooth movement is guaranteed by the control system. Various controls can be supplied and sychronised with associated equipment.
MacGregor's net crane models include:
NK - 1500
NK - 3000
NK - 6000
NK - 7500
All Triplex products can be easily assembled, operated and maintained. They are built to be robust and offer high-quality performance. Advantages include:-
Faster, easier and less costly to perform net-stacking operations
Safer working environment on board, fewer crew members required
Robust and reliable design reduces service time and downtime
Designed to work in harsh environments
Able to be customised and adapted and suit individual vessel needs
Cork line stacker can be integrated with net crane as an option. Lifting capacity and length ratio can be customised according to your needs
An optional winch can be fitted on the net crane for handling trawling gear
Read more from our brochures:
MacGregor deck equipment for fishery vessels
Related shiptypes