MacGregor chain stoppers (shark jaw type) for fish farm service boats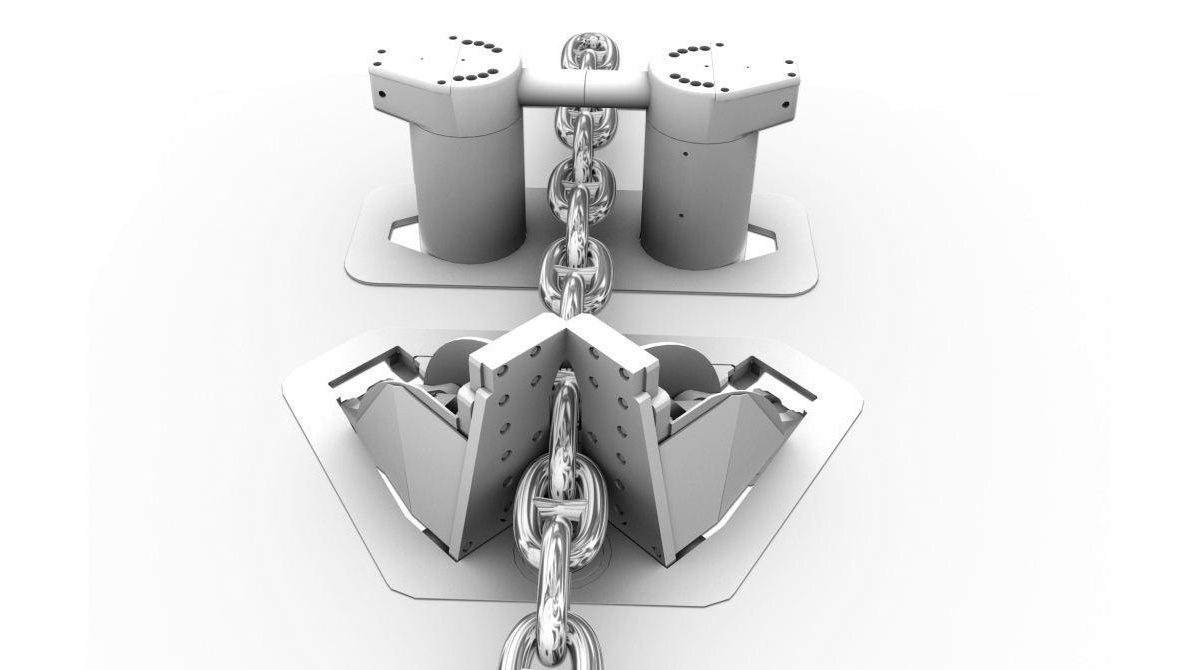 MacGregor shark jaws fulfil the limited space requirements on board fishery service vessels. Shark jaws temporarily secure the inboard end of a towline (chain or wire) and are usually used together with a towing pin.
All MacGregor products can be easily assembled, operated and maintained. They are built to be robust and offer high-quality performance.
Advantages include:
Designed to work in harsh environments
Simple installation
Safer working environment on board
Prevent damage to buoys and other deck equipment
Quick release feature
Able to be customised according to your needs
Related shiptypes