3-axis motion compensation subsea crane
3-axis motion compensation subsea crane
MacGregor's three-axis motion-compensation technology, for telescoping or knuckle-jib cranes, offers extremely accurate load positioning during offshore wind turbine, rig supply and maintenance operations to fixed or floating offshore installations.

MacGregor's three-axis motion-compensation technology for cranes was recognised with a prestigious industry innovation award in 2014.
Benefits
MacGregor multi-dimensional compensation technology compensates for a vessel's movements around the horizontal axes (pitch and roll) as well as along the vertical axis, using real-time sensors and a state-of-the-art control system. Standard active heave-compensation (AHC) technology uses the crane's winch to compensate for all vertical movements. The thee-axis compensation technology ensures that the crane can securely keep a suspended load in a fixed position, even in rough sea conditions.
The crane can also be used for non-compensated general lifting operations, ship-to-ship operations, and is certified for personnel lifts with a specially-designed basket.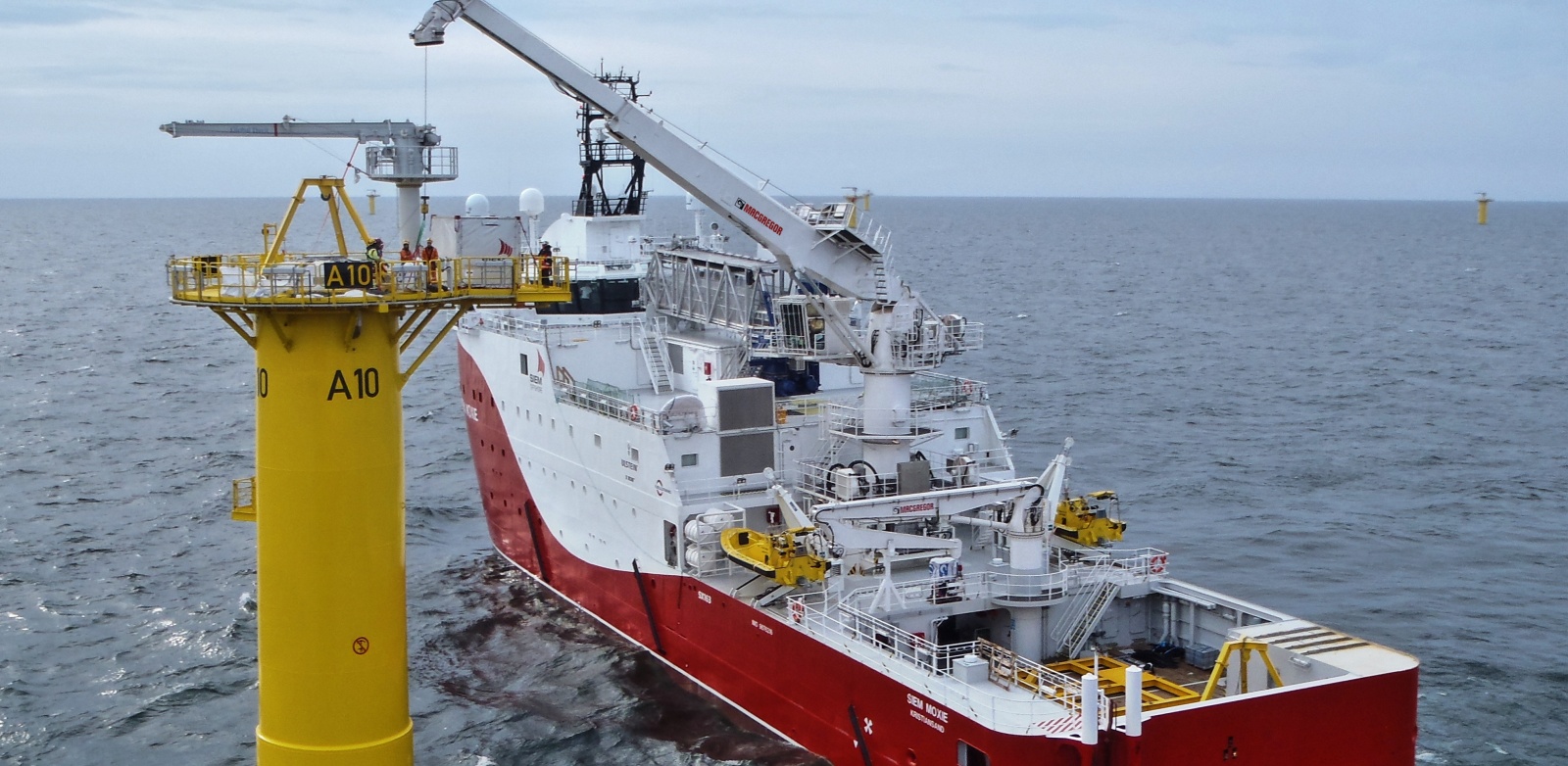 Standard features
Two-axis compensated pedestal

AHC winch for vertical compensation (3rd axis)

Operator cabin

360° slew sector

Docking head

Knuckle or telescoping jib for maximum reach and flexibility

Winch from 5 to 20t*

Proven 3D technology
Optional features
Customised docking head with various compensation features and slewing for cargo or personnel basket use

Next-generation cargo/tool container

Next-generation personnel basket

Other special features available upon request

Heavy lift systems available upon request