Gangway systems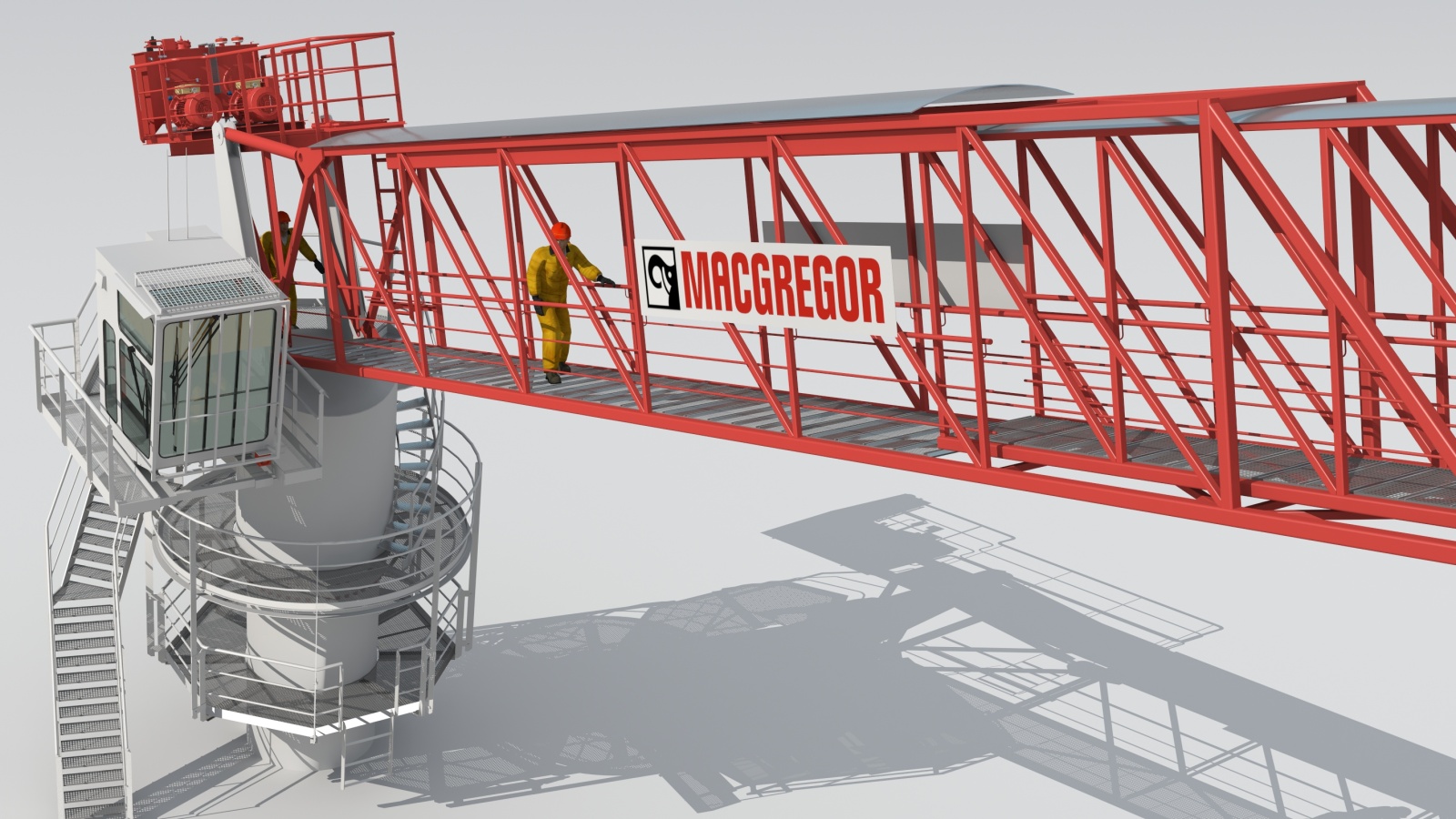 Motion-compensated gangways are designed for the safe, efficient transfer of personnel and cargo to fixed or floating offshore installations.
The standard gangway features three compensating motions; however the system can be upgraded to include further pedestal movements for managing extreme motions in high sea states. This system is based on our award-winning three-axis motion-compensation technology. Compensation systems include active, passive or combined control methods and the gangway can be delivered with or without an operator cabin, with pedestal height adjustment and an elevator.
The system has a small footprint. Its unique design allows personnel to access the gangway during all compensation movements and in all positions. Multiple redundant, real-time sensors work together with the control system to guarantee safety. This sophisticated system makes operation simple and clear, giving the operator deviation feedback with warnings that prompt the appropriate action. All class-required safety features, such as auto lift-off, are included.
Standard features
Gangway outreach 18-50m
Gangway telescoping (up to 15m) via redundant wire/winch design
Fixed pedestal
Operator cabin
Max gangway luffing +/- 20°
Auto lift-off
360° slew sector
Combination of active and passive compensation to minimise energy consumption
Optional features
Single or double-axis compensated pedestal
Height-adjustable pedestal (also available with compensated models)
Cargo elevator/transfer
Multiple compensation types/combinations
Other special features available upon request
Read more from our brochure:
Offshore support vessels brochure
Related shiptypes
Other offshore and subsea load handling equipment