Module handling systems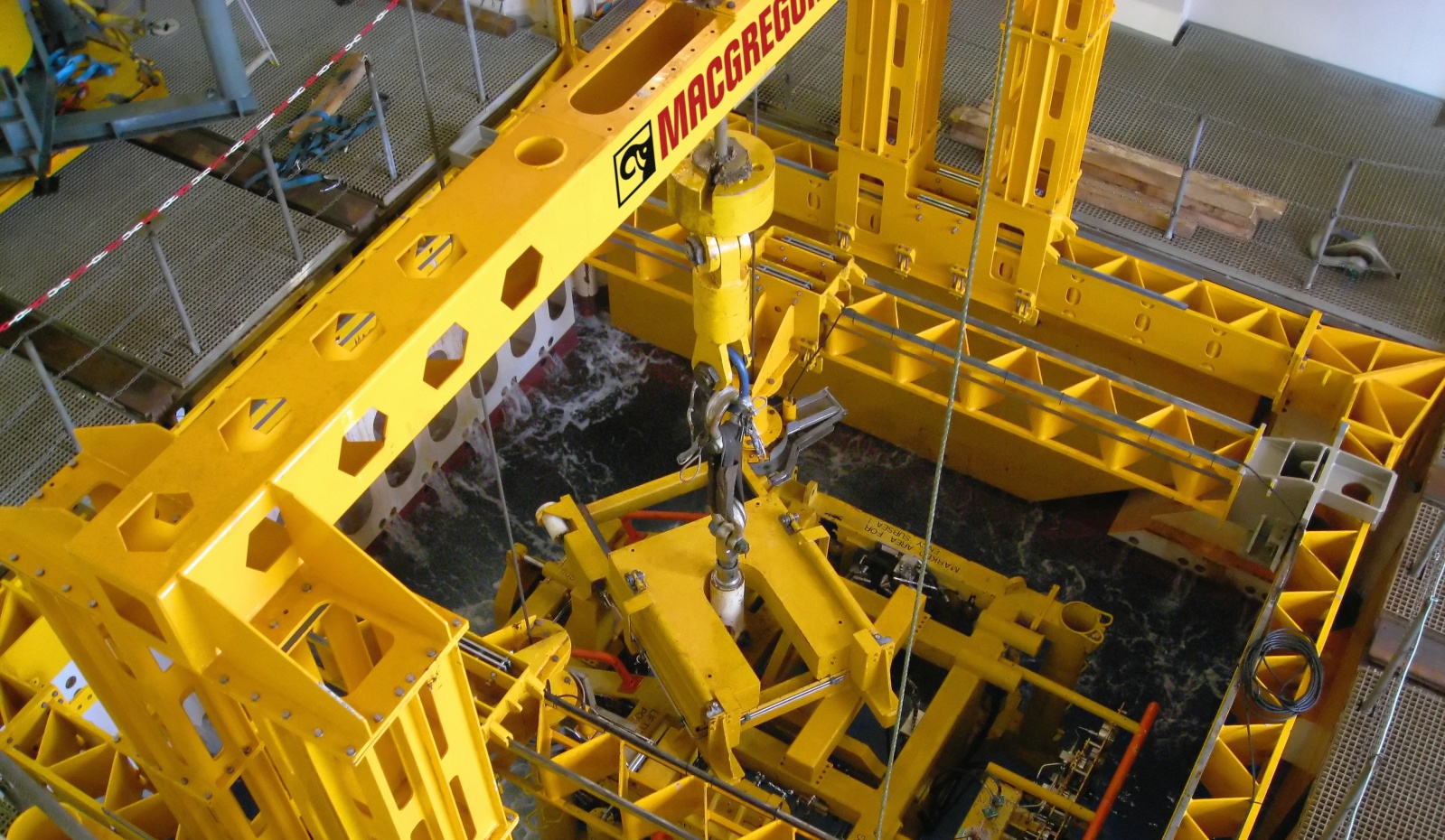 MacGregor module handling systems (MHS) offer an integrated solution for precise landing and retrieval of subsea modules in harsh offshore conditions.
Our MHS are fully-customised to comply with a vessel's layout and its specific operational requirements. They can be supplied as hangar-integrated solutions, which provide a safer, more comfortable working environment or as free-standing tower systems that offer greater flexibility.
MacGregor module handling systems are delivered with an auto-tension guidewire system, hook and tool cursors, multiple door moonpool system and active heave-compensated lift winch.
The integrated control system provides a powerful centre for controlling and monitoring all aspects of the system. Such systems are ideally suited to enable extremely precise handling of modules of all designs and sizes.
Read more from our brochure:
Offshore support vessels brochure