Stand-alone offshore winch systems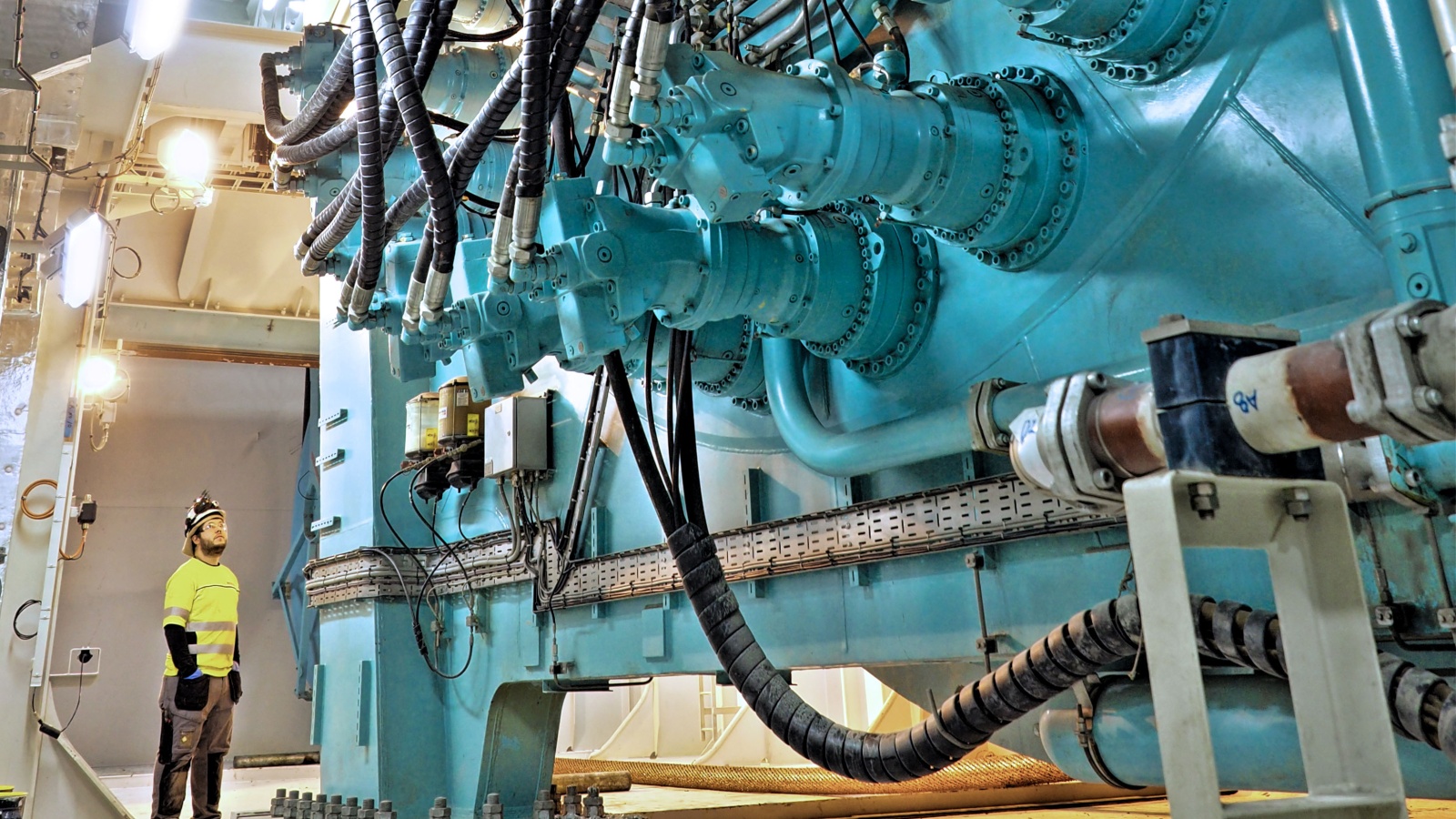 MacGregor offers a wide range of stand-alone offshore winch systems, with or without an active heave-compensation (AHC) function automatic overload protection (AOPS) or manual overload protection (MOPS). These systems include hydraulic power units (HPUs), variable speed drives (VSDs) and a control system. They can be used together with an A-frame and module handling tower. Winch systems are available with a SWL up to 600-tonnes on a single line.
Normally the winch foundation will be bolted to the deck, but can be adapted to the customer's specifications.
Standard features
HPU or VSD
Control system
Lebus sleeves on drum
Control station
Optional features
Wire included (100-4,000m)
Fibre-rope on request
Spooling device
CT, AT, AHC, personnel lift and other special control functions
MOPS, AOPS, emergency operation modes
Operator cabin or control console
Remote control
Slave monitor
Read more from our brochure:
Offshore support vessels brochure