Movable ramps / hoistable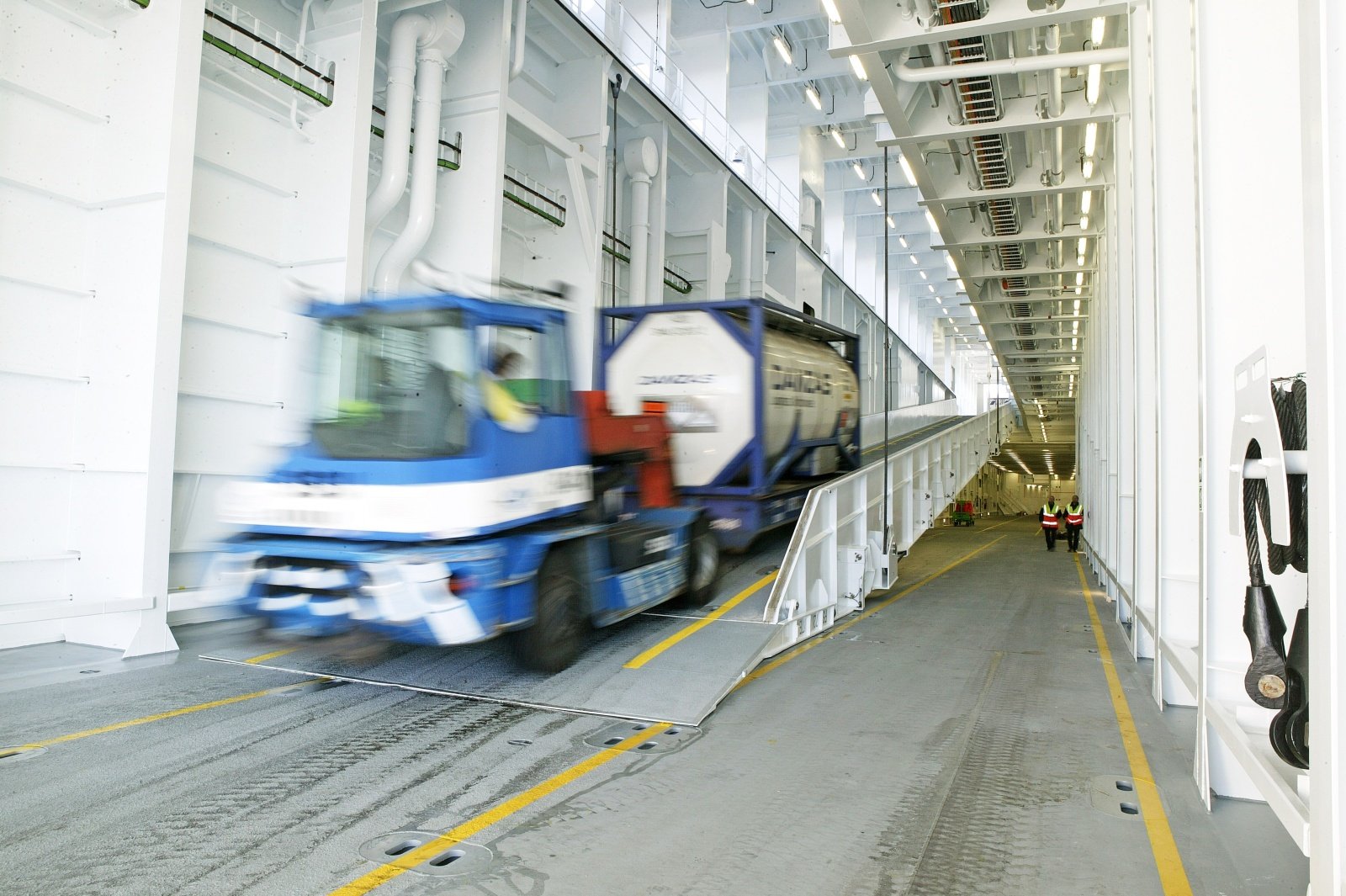 Photo copyright: denniz@corsman.se
MacGregor hoistable ramps make more efficient use of available cargo spaces than fixed ramps.
We offer ramps which, when closed, form tight-seal, and ramps without any seals. For sealed ramp options, these can specified as weathertight or gas-tight hatches.
When locked in a raised position by hydraulically-operated locking wedges, the ramps form an integral part of the deck. Manual or automated operation is optional. For ships with both bow and stern loading the tiltable ramp offers even greater flexibility.
Read more from our brochure:
RoRo Hoistable ramps brochure