Quarter ramp/door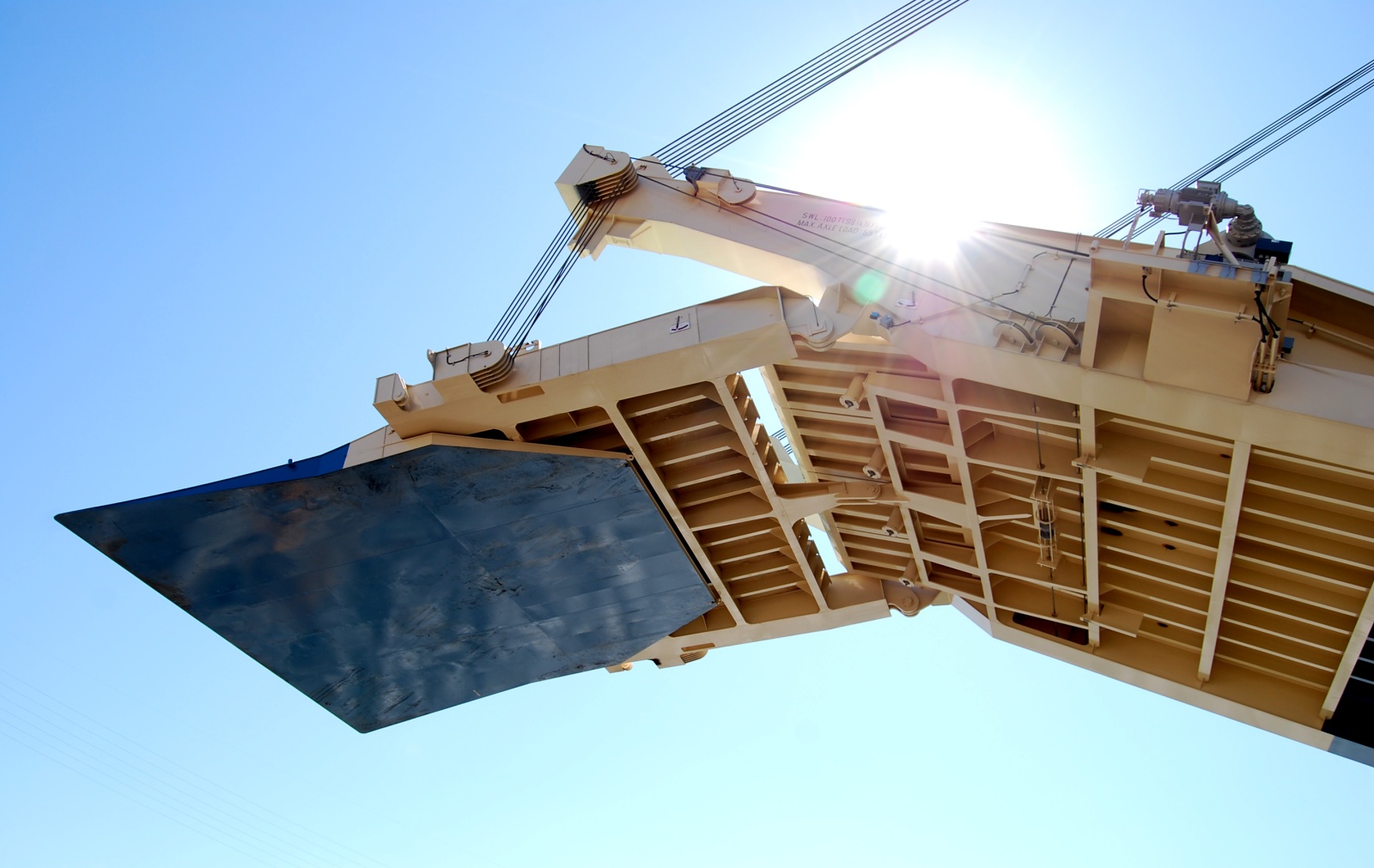 All interfaces between the ship and shore should be designed with maximum efficiency in mind to ensure the quickest port turnarounds. At the same time, they must comply with the strictest safety regulations.
A MacGregor quarter ramp/door can be designed to double as the watertight door when it is in the closed position. It is normally built and divided into three separate sections and hinged at the lower end of the stern in the threshold deck. Hinged shore flaps and internal bridge plates at the deck's access opening ensure smooth vehicle transition.
The stern quarter ramp/door is arranged at 30-40 degrees angle to the vessel's centre line, which allows it to berth at a conventional quay without the need for dedicated RoRo arrangements. It must be designed to cope with all tidal conditions and ship draughts. The main section functions as the watertight door.
Everything from cars, trucks, trailers, high-and-heavy cargo and special project cargo can efficiently be loaded and discharged. Large car and truck carriers (LCTCs) and deepsea RoRo vessels typically have an extra wide and strong stern quarter ramp for loading heavy cargo units.
Container RoRos (ConRos) can carry a full weatherdeck load of various cargo and containers, which are lifted on and off by shore cranes at the ship's forward end, while simultaneously loading and unloading cargo over the quarter ramp. The larger quarter ramp variant is called a jumbo ramp.
Read more from our brochures:
Quarter ramps
Deepsea RoRo
Electrically driven RoRo
Roro Conversions
Related shiptypes