Stern ramp/door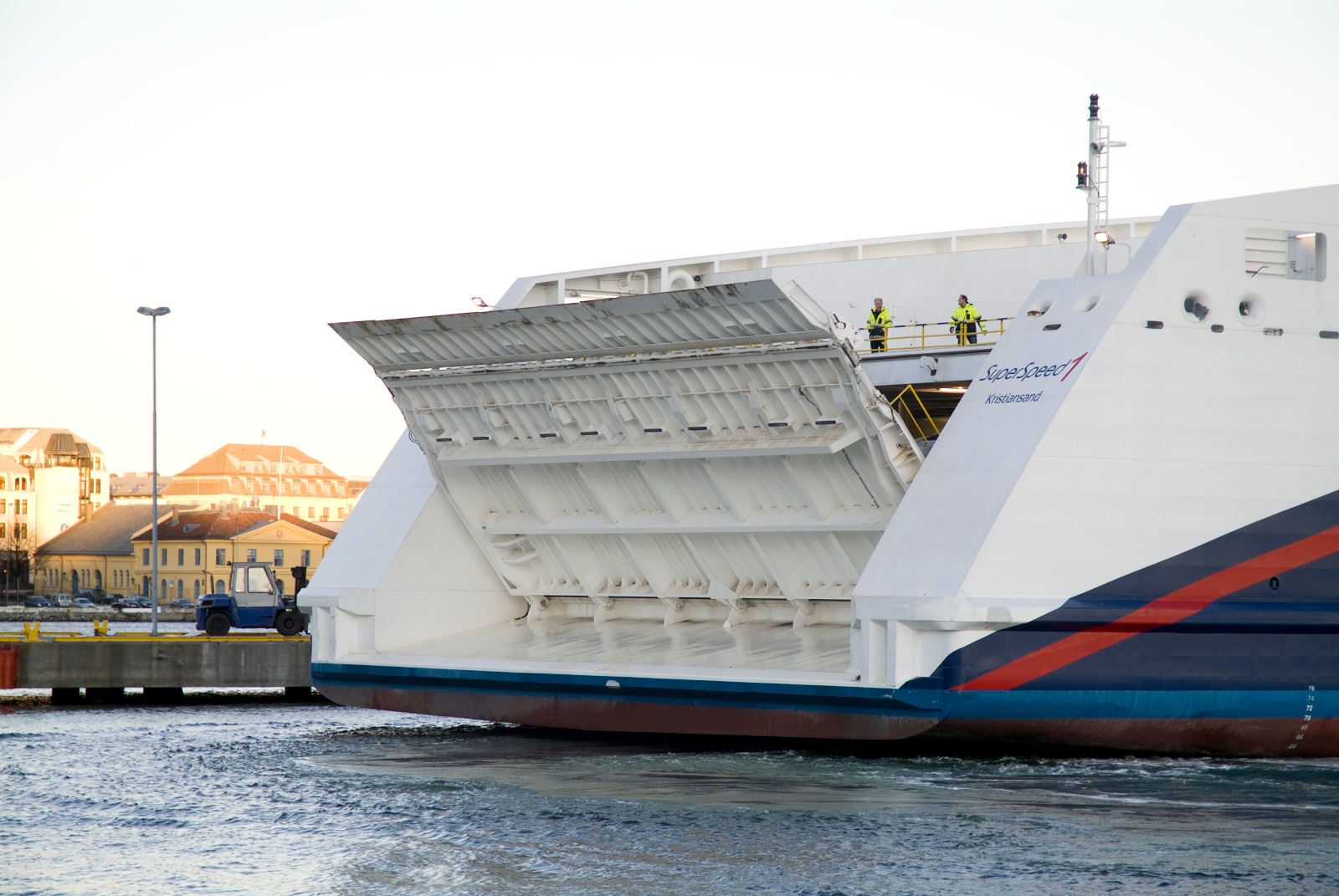 Photo copyright: ShipPax Information
MacGregor RoRo stern ramps are designed to be safe, efficient and economical to run, while fully meeting specific operating requirements. We focus on maximising cargo carrying capacity and minimising equipment weight, this ensures peak efficiency and lowers the fuel cost per tonne of freight carried.
The MacGregor stern ramp also functions as a watertight door and is fitted with a rubber seal in a channel around the opening of the hull. The ramps are designed to cope with tidal variations, whether the quay is conventional,a RoRo berth or linkspan. The ramp will be tailor-made to suit your specific requirements, yet it will be standardised in all major functions. This reduces any maintenance costs over the lifetime of the ramp.
We have decades of experience designing, delivering and supporting a huge variety of stern ramps and doors for operations all over the world. Our team of skilled and experienced experts is available to help you find the best solution possible. Your needs are our guideline.
Read more from our brochure: