Grab Cranes for Transshipment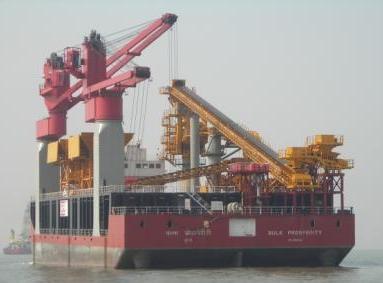 TTS Cargo Cranes are designed to handle a wide variety of lifting applications.
For the handling of bulk materials, TTS cranes are available as a standard crane equipped with motor grab or as 4-rope grab crane for heavy duty operation. Special design for excellent visibility of crane operator and as well as safe and efficient cargo handling.
4-rope grab cranes are designed for rough environmental condition and a higher volume of cargo handling compered with conventional deck cranes.