Conversion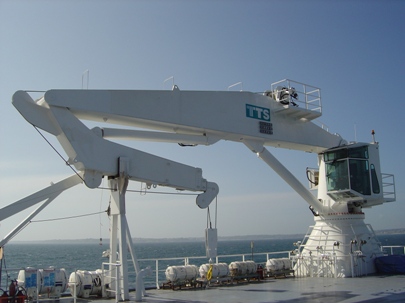 Do you experience change in your crane equipment usage?
TTS is ready to meet your need for conversion and product expansion.
Our team, expertise and experience accumulated through 10 000 units of Cranes, Davits and Telescopic Baskets, and over 4 decades as maker of hydraulic marine equipment, is now being utilized to tailor conversion solutions.
To serve the customers is an even better way, TTS Marine AS has dedicated a new technical department for conversions.
Our prominent staff have good knowledge of rules and regulations, and will provide solutions accordring to the requirements for your crane. We do have relationship with Class Societies such as LRS, DNV, ABS and RINA.
As maker, we have the documentation, drawings, certificates, calculations and product details for all units delivered.
Our former brand names are: TTS, TTS Marine Cranes, TTS Marine ASA, Hydralift, Maritime Hydraulics, Hydralift Marine, MH Hydralift, Norlift and TTS Norlift.