Heavy Lift Cargo Cranes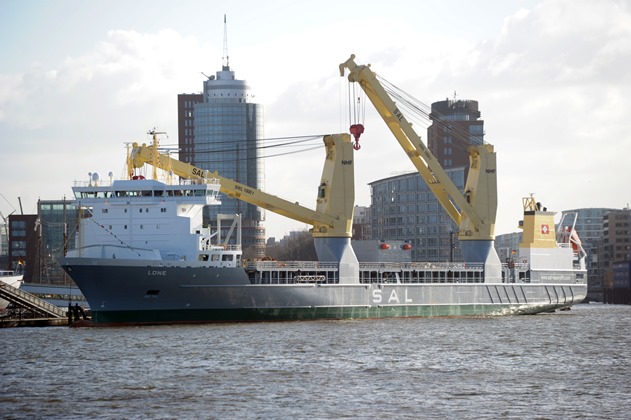 The DK SL is a cargo crane for project, and heavy cargo loads based on the proven DK II Heavy design. As an innovation pioneer, TTS NMF is the undisputed market leader in this segment.
The crane is equipped with two pump units for operation redundancy. Even with one pump maximum loads can be handled with half speed. Several design features ensures efficiency and guarantee the reliability and profitability of the equipment.
Like all TTS NMF cranes, the DK SL has an unlimited slewing range of 360˚ and the equipment and machinery is mounted inside the crane housing to protect it against maritime atmosphere. Furthermore loads steps can be changed easily in crane driver's cabin and each load step is working with 2-fall operation on the hook to avoid changing of wires. Each load step can operate with high speeds for hoisting, luffing and slewing. To guarantee a long lifetime of wires there are only one or two layer on the drum.
Capacity: SWL 400-1.000t
Operation: Heavy Lift Vessels, Offshore Operations
Additional features:
Slewing gear locking device

Personal transport (main- or auxiliary- hook)

Additional cooler for grab operation

Remote maintenance system