Intelligent Movable Deck Lifter (IMDL)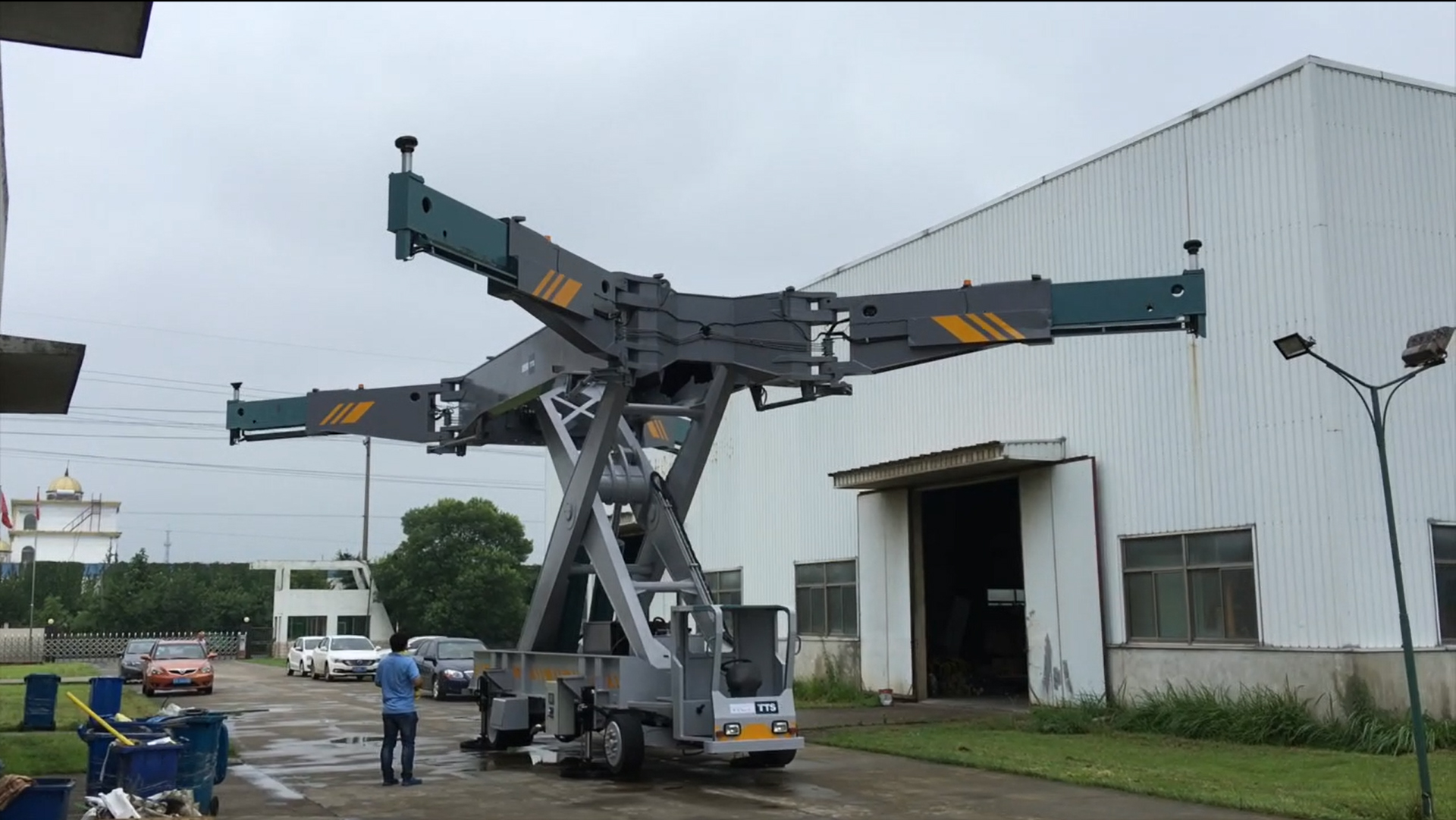 A typical PCTC (Pure Car Truck Carrier) is about 200 meters long and has 4 hoistable car deck levels, each deck level consists of approx 30 panels, divided into panel sections with mean weight of about 20 t.
TTS Intelligent Movable Deck Lifter raises efficiency by saving waste volumes and in some cases even weight due to lifting done in parallel with 4 contact points.
Minimized waste volume
The TTS Intelligent Movable Deck Lifter (IMDL) is a drivable vehicle, compact and low built for minimum storage. It is equipped with dual frame scissor lift and with swing out arms and telescopic extensions. Parallel lifting is ensured due to 4 contact points with individual set points, one in each corner of the panel. This will decrease the extra margins needed due to hogging, construction tolerances and asymmetric hoistable decks at each deck level.
Easy handling
For easy handling and safety, positioning of vehicle, lifting and lowering of panels is operated via a remote control. A user friendly touch panel is located on the vehicle where all detailed settings and alarm management is available. There are 2 different options available for selecting pre-saved settings for each panel, manual or automatic. When choosing the automatic option, the settings for each panel is automatically selected when the vehicle is in position.