Motion-compensated pile gripper
MacGregor's motion-compensated pile gripper solution revolutionises the offshore wind foundation installation process
Read more
Combined expertise reduces monopile installation time and increases operability
A new monopile installation solution, jointly developed by MacGregor and Kongsberg Maritime, incorporates latest automation capabilities to eliminate unnecessary mooring and offer significant time and cost savings to the offshore wind energy market.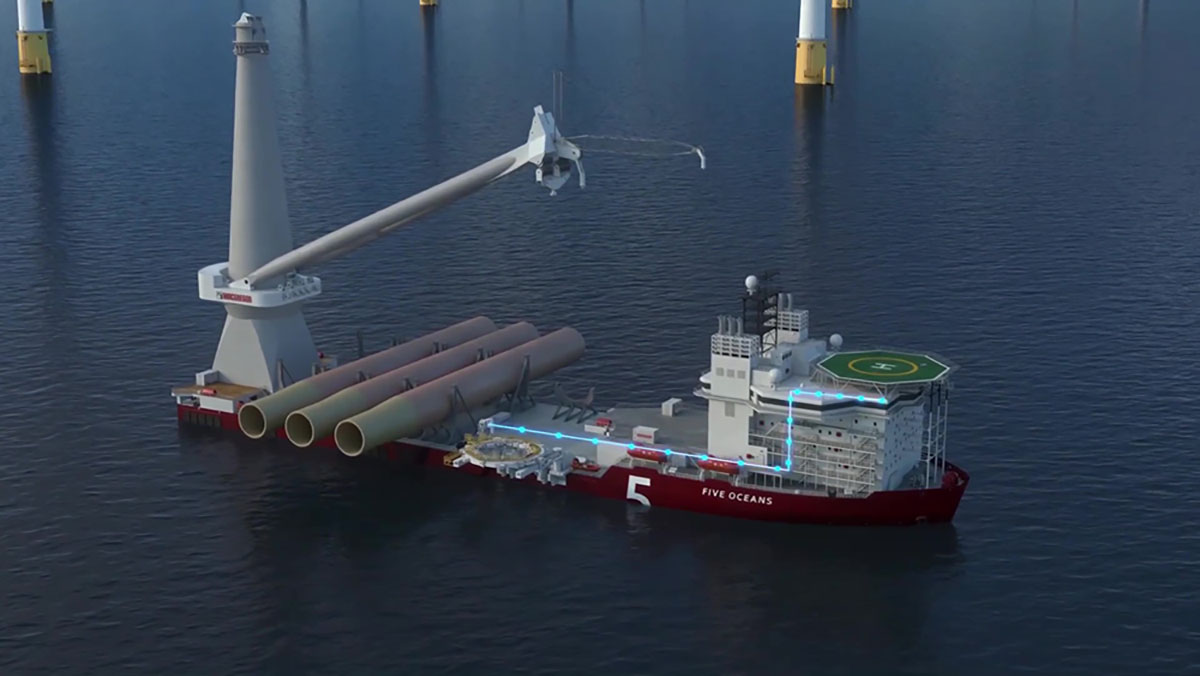 Key benefits
The new pile gripper range enables a step change to be made in the logistics of bringing multiple monopiles to the field and, through the application of motion-compensation technology coupled with dynamic positioning, reduces the time taken for each installation.
Significant improvements in the operability, productivity and efficiency of future generations of monopile installation vessel fleets are provided by the pile gripper solution.
The solution has three main functions
Monopile logistics on deck

Lifting and skidding monopiles on deck and up-ending system

Motion-compensated pile gripper

Dampening out wave forces during lowering

Keeping monopile in a precise vertical position when being driven down into the seabed

Guidance control system that works in tandem with the high-precision DP system to provide a coordinated link between the pile gripper and DP system


Developed through the combination of MacGregor's technology for advanced heave compensated offshore cranes, 40 years' experience in building safety-critical control systems for offshore equipment and recent focus on advanced robotics and simulations.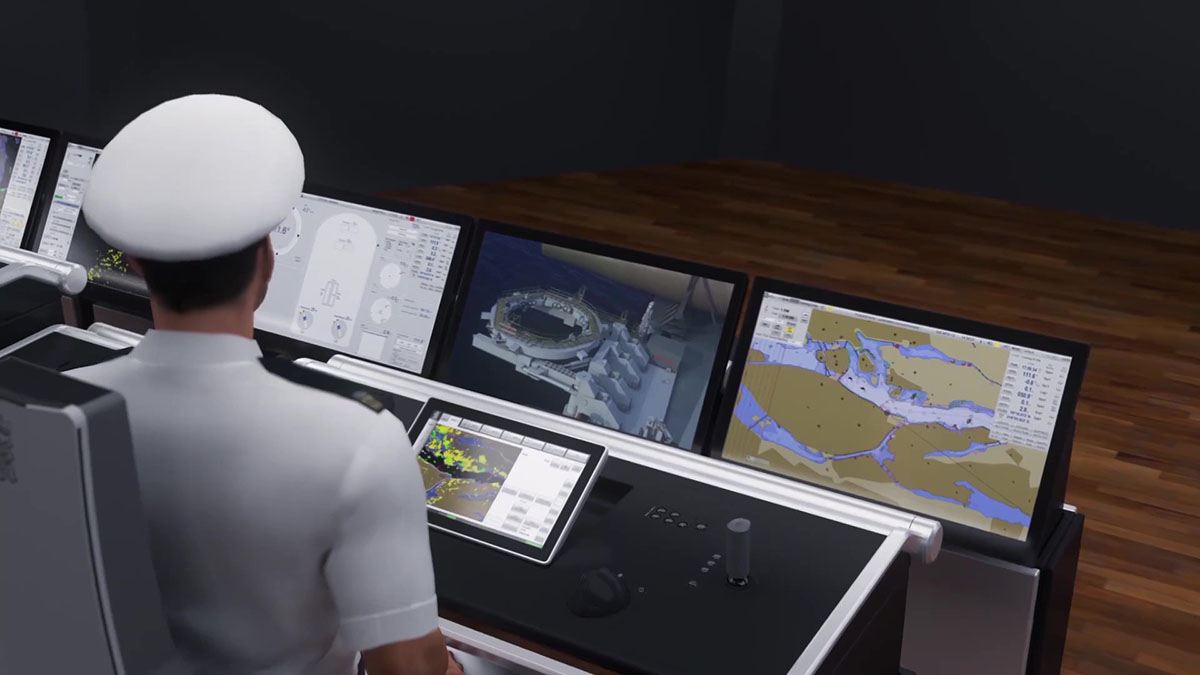 Contact us to learn more about reducing monopile installation time and increasing the operability of your vessels
Contact us