Further two Offshore Wind Service Vessels
Edda Wind selects MacGregor for a further two Offshore Wind Service Vessels
続きを読む
Motion-compensated pile gripper
MacGregor's motion-compensated pile gripper solution revolutionises the offshore wind foundation installation process
続きを読む
SOLUTIONS FOR RENEWABLE ENERGY
Edda Wind selects MacGregor for Offshore Wind Service Vessels
続きを読む
Offshore wind energy
MacGregor has designed and built solutions for the oil & gas industry for many years, with a strong history of innovation in the development of mooring systems for floating production units and semi submersible drilling rigs.
Our extensive experience in this demanding sector, transfer of proven technologies and the development of automated solutions are supporting the progression of wind energy with a continuing focus on safety, reliability and optimum performance.
Motion-compensated pile gripper
Combined expertise reduces monopile installation time and increases operability.
A new monopile installation solution, jointly developed by MacGregor and Kongsberg Maritime, incorporates latest automation capabilities to eliminate unnecessary mooring and offer significant time and cost savings to the offshore wind energy market.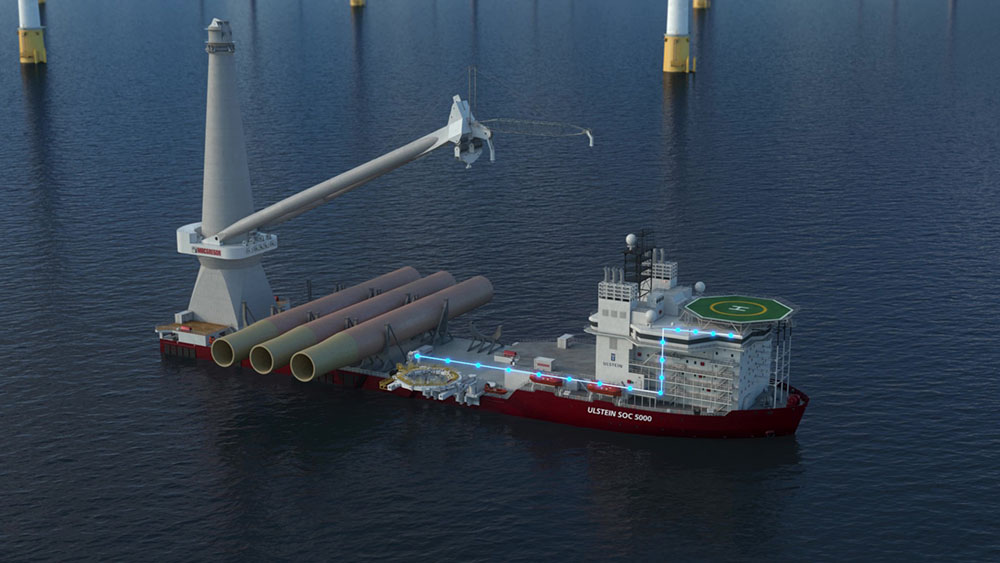 Key benefits
The new pile gripper range enables a step change to be made in the logistics of bringing multiple monopiles to the field and, through the application of motion-compensation technology coupled with dynamic positioning, reduces the time taken for each installation.
Significant improvements in the operability, productivity and efficiency of future generations of monopile installation vessel fleets are provided by the pile gripper solution.
The solution has three main functions
Monopile logistics on deck

Lifting and skidding monopiles on deck and up-ending system

Motion-compensated pile gripper

Dampening out wave forces during lowering

Keeping monopile in a precise vertical position when being driven down into the seabed

Guidance control system that works in tandem with the high-precision DP system to provide a coordinated link between the pile gripper and DP system


Developed through the combination of MacGregor's technology for advanced heave compensated offshore cranes, 40 years' experience in building safety-critical control systems for offshore equipment and recent focus on advanced robotics and simulations.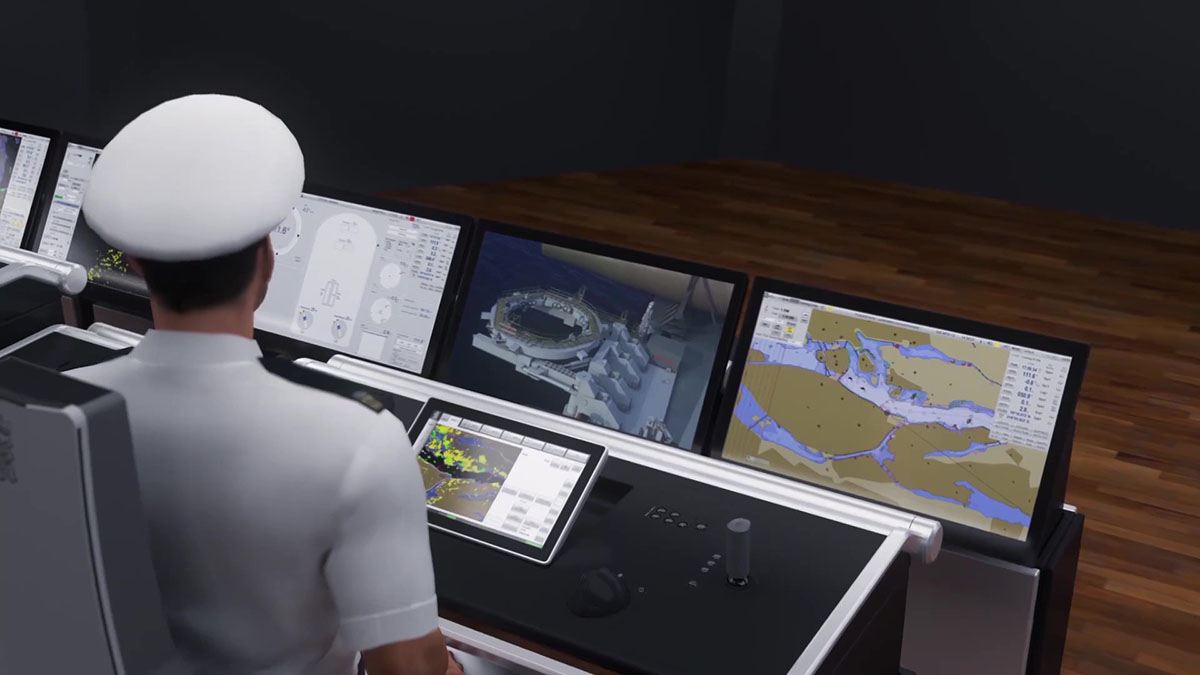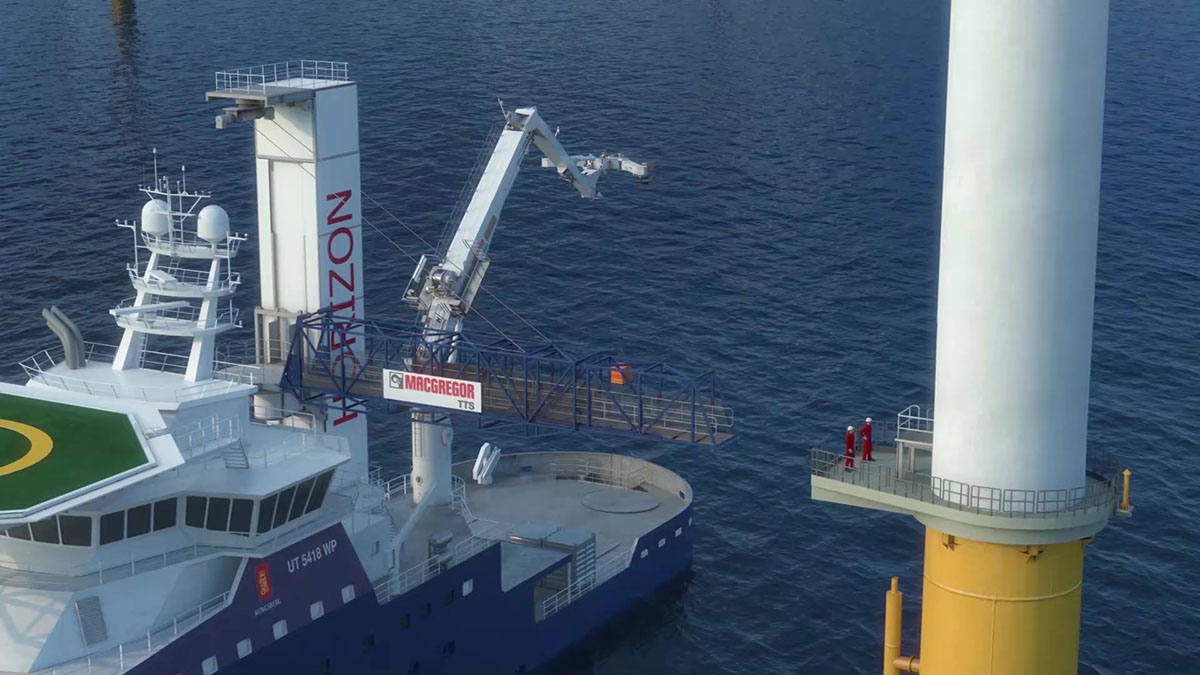 Horizon Gangways
MacGregor's all-electric gangways are designed for high performance with active motion compensation and increased automation.
The Horizon range consists of five distinct models, all developed around the same all-electric architecture and using proven technology but configured in a new way.
All-electric, motion compensated walk-to-work gangway

Fully enclosed transfer bridge with industry leading internal clear width

Optional integrated personnel and goods elevator

Fully customisable foundations for optimal vessel integration

Low weight, high performance and increased automation

Full integration with AROS operator station
Colibri Cranes
The Colibri 3D motion compensated offshore crane combines our proven capabilities in crane design and manufacturing with innovative motion technology and analysis. All Colibri cranes are based on a range of cylinder luffing cranes designed for long service life in harsh North Sea conditions.
Logistics support capability is increased by enabling a single operator to seamlessly change between the crane and gangway operation from a centralised control station.
3D and wind load compensation

Unique anti-sway technology

Lightweight, high performance system

Structure detection & anti-collision

Side and off-lead detection

Independent main winch from 1T to 50T

Full integration with gangway operator station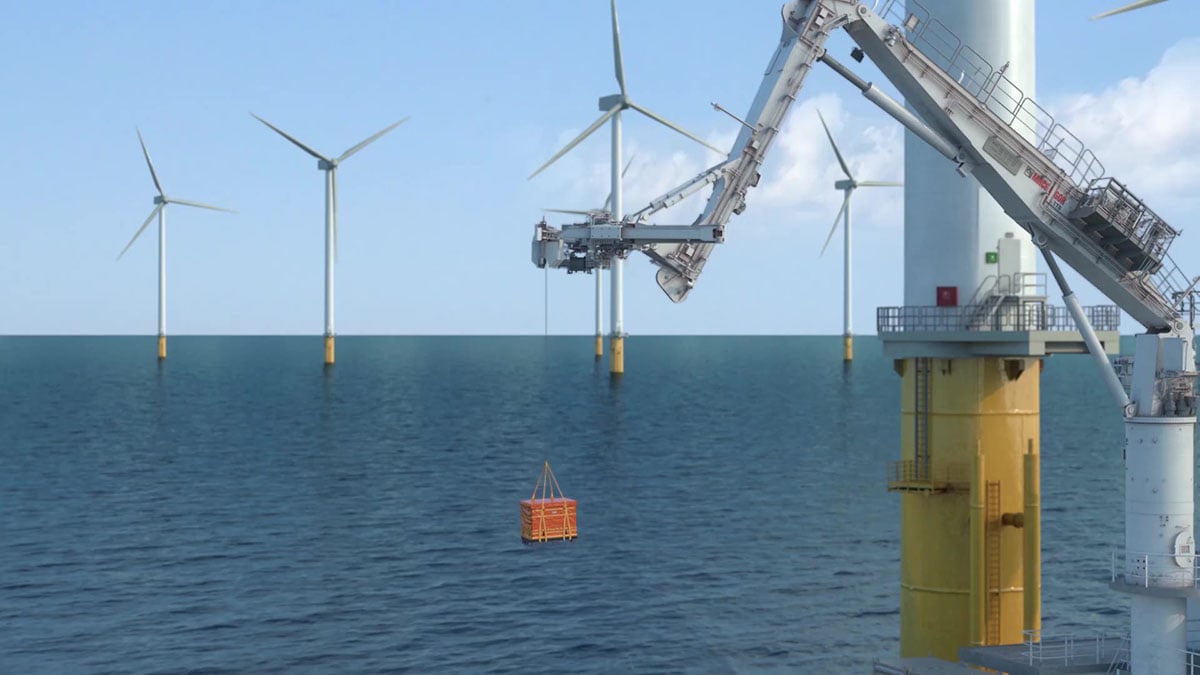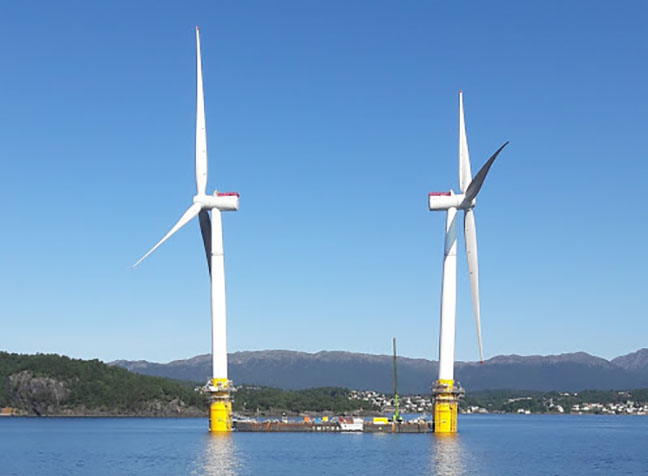 Floating wind energy installations
MacGregor's range of mooring system solutions for the offshore floating wind market is based on proven technology and decades of experience in the design and build of mooring solutions for the demanding oil & gas industry.
Our solutions enable safe, reliable and effective performance by adopting a systems level approach, with sufficient flexibility to meet the requirements of different floating installations.
Mooring systems with connectors and tensioners that can be used in any water depth, from shallow to deep water

In-line tensioning allows for simple initial tensioning with the ability to re-tension mooring lines if required in the future and allows for optimised layout and flexibility with respect to anchor types needed to suit the seabed conditions

Bottom-fixed tensioner allows for subsea tensioning without introducing a clump weight in the mooring line design

Fairlead chain stoppers and pull-through connectors greatly simplify turbine installation and enable easy disconnection of mooring lines from the platform when needed to do so for maintenance requirements
Training
MacGregor Operator and Maintenance training for the Colibri crane and Horizon gangway.
To ensure safe, efficient and economical use of Colibri crane and Horizon gangway MacGregor offers a training program which covers theory (modular based e-learnings with corresponding online sessions), simulator based operator training, hands-on operator and maintenance training and Horizon gangway operator final verification test. In addition to MacGregors own course content there is also possibilities to add customer specific subjects, such as procedures and HSE subjects.
For further information and contact details, please visit MacGregor Academy.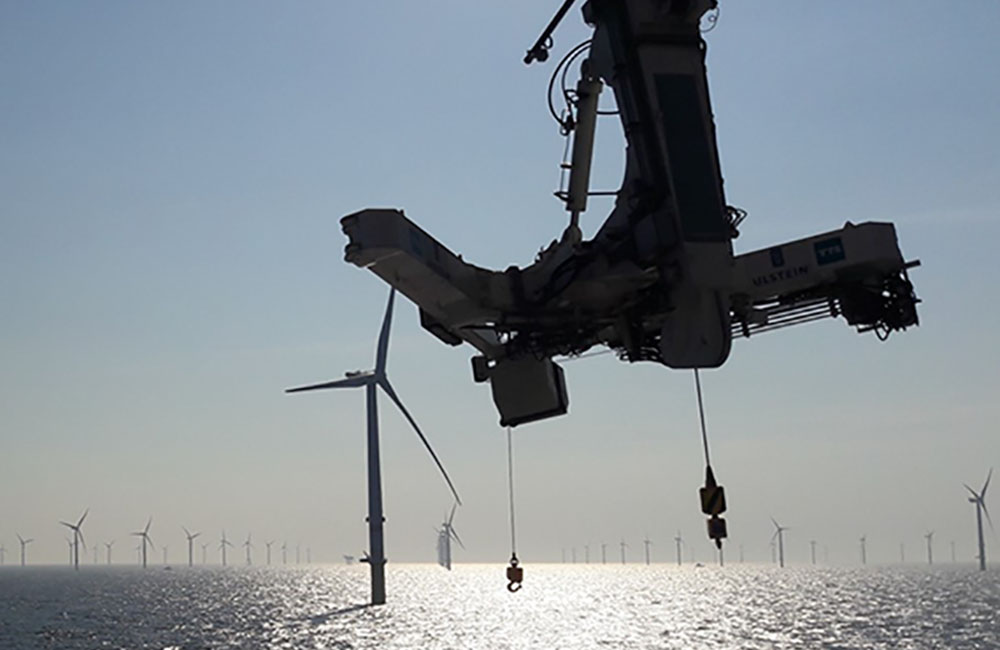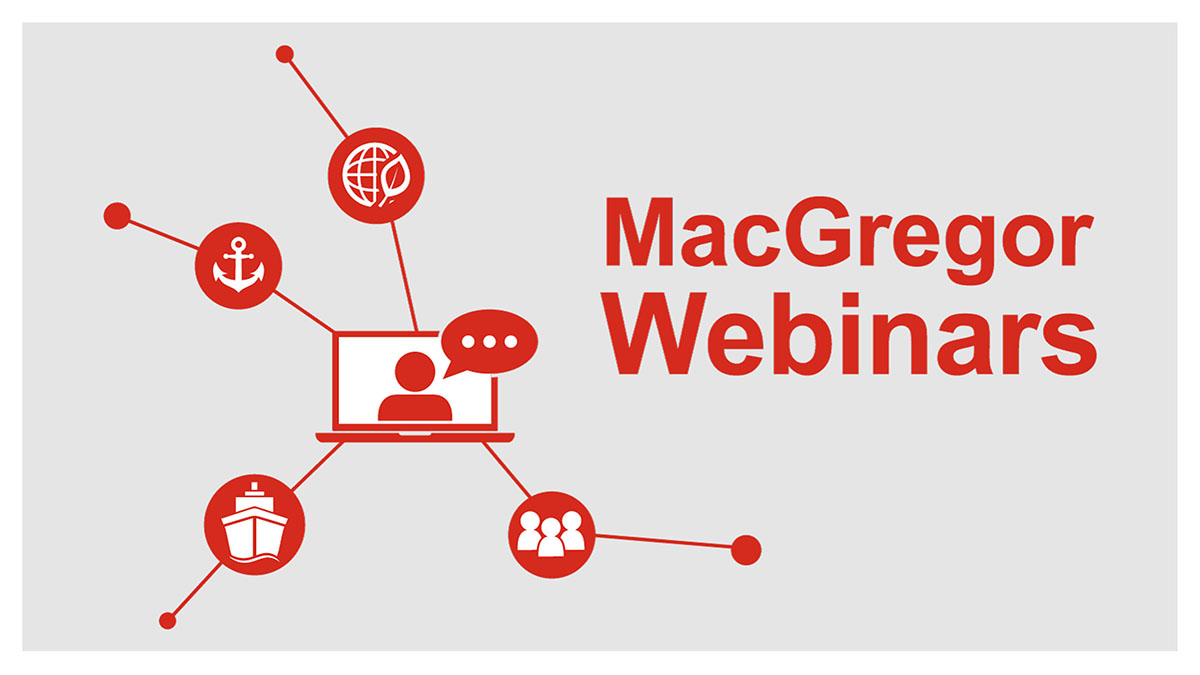 ON DEMAND | Using digital twins to assure safe and cost-efficient complex operations
Wednesday 9 December 2020
Through use of a wind energy industry example, Floor Meijs will provide insight in how a virtual reality digital twin enabled us to demonstrate a joint proposed solution to an end-customer. In one glance, operation safety, equipment layout, intended use and overall benefits were coming to life by demonstrating the digital twin.
Contact us to learn more about reducing monopile installation time and increasing the operability of your vessels
Contact us