Athena Kanellatou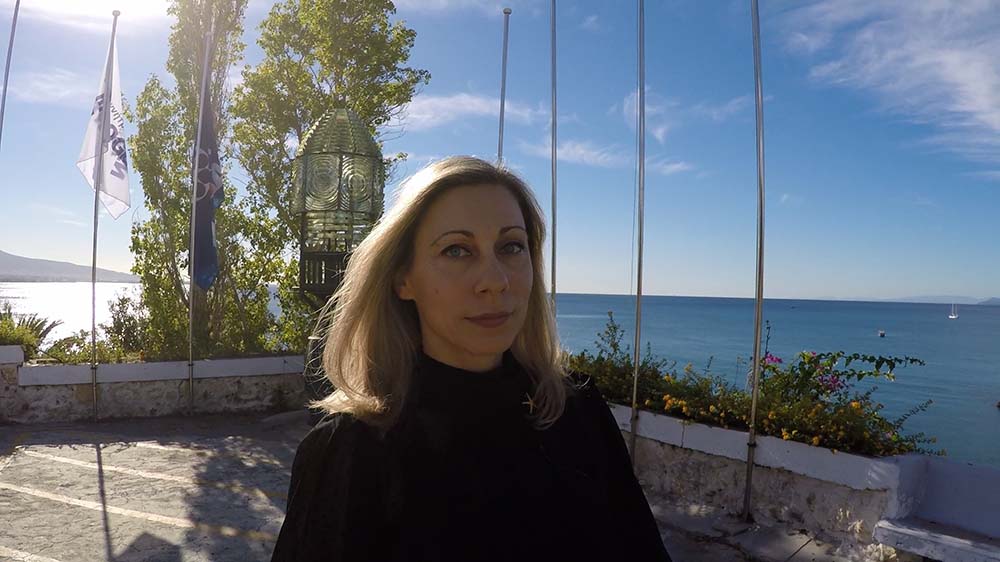 "Involvement in the business world came very early for me through my family-run advertising company, which gave me the stimulus and familiarity with commercial and marketing affairs, the sense of customer understanding and trust-building relationships. My studies in Business and Economics helped me to combine the theory with the practice while, attracted by international shipping activities, I continued my education in Marine Engineering.
Having the privilege to join MacGregor early in my career, I have been tested in a number of different roles including finance manager, sales manager and regional director. I believe in target setting, hard efforts, patience and consistency, a growth mindset and flexibility even to re-invent yourself. For two decades I have been actively engaged in the Maritime sector and shipping professional bodies, with the industry making us proud to be handling tens of vessels requests for parts and services each day to ensure the smooth operation of global trade. The Sea has also been a major school for me on a personal level as Racing Sailing has taught me how to deal with complicated, changing and competitive conditions.
Steering a racing offshore boat, you need to be alert. To have deep knowledge of the strengths and limitations of the crew, to decide the best set up of sails and positions to have the best outcome under the given and changing weather conditions, to tackle obstacles, correct mistakes and focus at the finish line. To coach and empower, but also give orders when in rough seas, to ensure the harmony among the team but also challenge their limits. But all these are the same conditions and parameters that we face in our professional life, aren't they? Daily we deal with targets, KPI's, our performance, the company, our team, the market conditions and the competition.
Not to mention the current extreme situation with the Covid-19 pandemic that forces us to face ourselves, our choices and the fear of the unknown. What a phase to reassess our life! To do, every time, what is best and appropriate under the given circumstances, I learnt in life to be realistic and make the best in my capacity.
When the wind is against you, complaining does not help anyone. There is no purpose in stopping and waiting, hoping for change. What is to be done is to recognise the prevailing conditions, keep on working, constantly adjust, collaborate and remain focused on the target.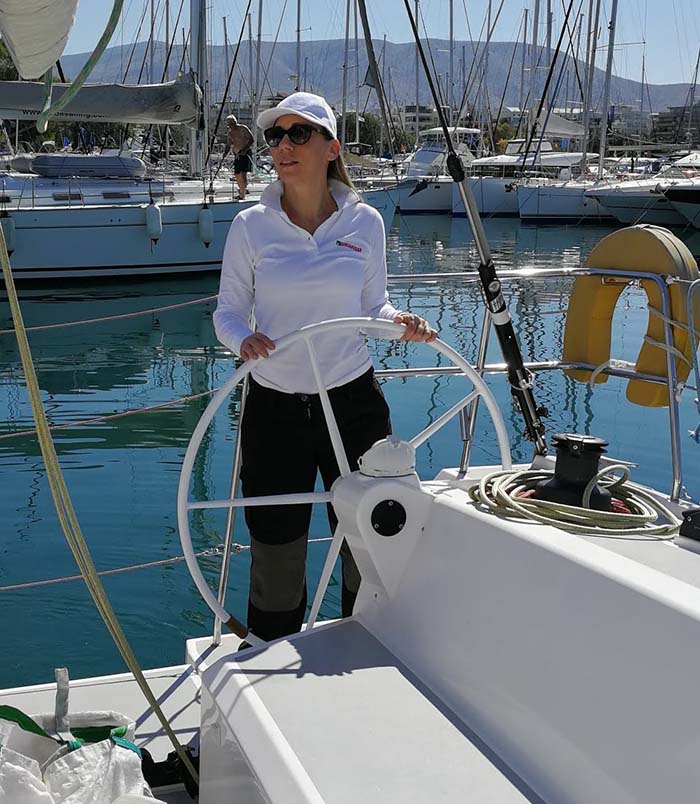 Leadership, for me, is the same journey. Every day and every person is different, so one needs to be alert to piece the puzzle, to steer the boat. To adjust to the role we undertake according to the company strategy and the changing environment, have high performance requirements, think like an entrepreneur, feel pride and creativity. With a positive attitude and the belief that we are all teachers and students at the same time throughout our lives.
Our story is what we do and what we avoid. "Know thyself", self-acceptance, and self-improvement guard us against unpredictability, and pull us out of the trap of self-importance. Now, more than ever, it is time to recognise our values in life, to remain closer when we are distant, to take care of ourselves, our families and our business partners.
We do colour our world and experiences through our thoughts, views and beliefs so let us paint a nice one! In my professional life, the team has plenty of achievements to celebrate.
Being responsible for the operation of 9 branch offices in the Mediterranean, Middle East and India region can only but cherish the strength of diversity, with daily interaction and communication playing a significant role in energising and guiding our teams. This has been our way of working for years, so the remote working imposed as a measure to contain this pandemic was not an obstacle as we have continued our customer care in a smooth way."