Engagement & development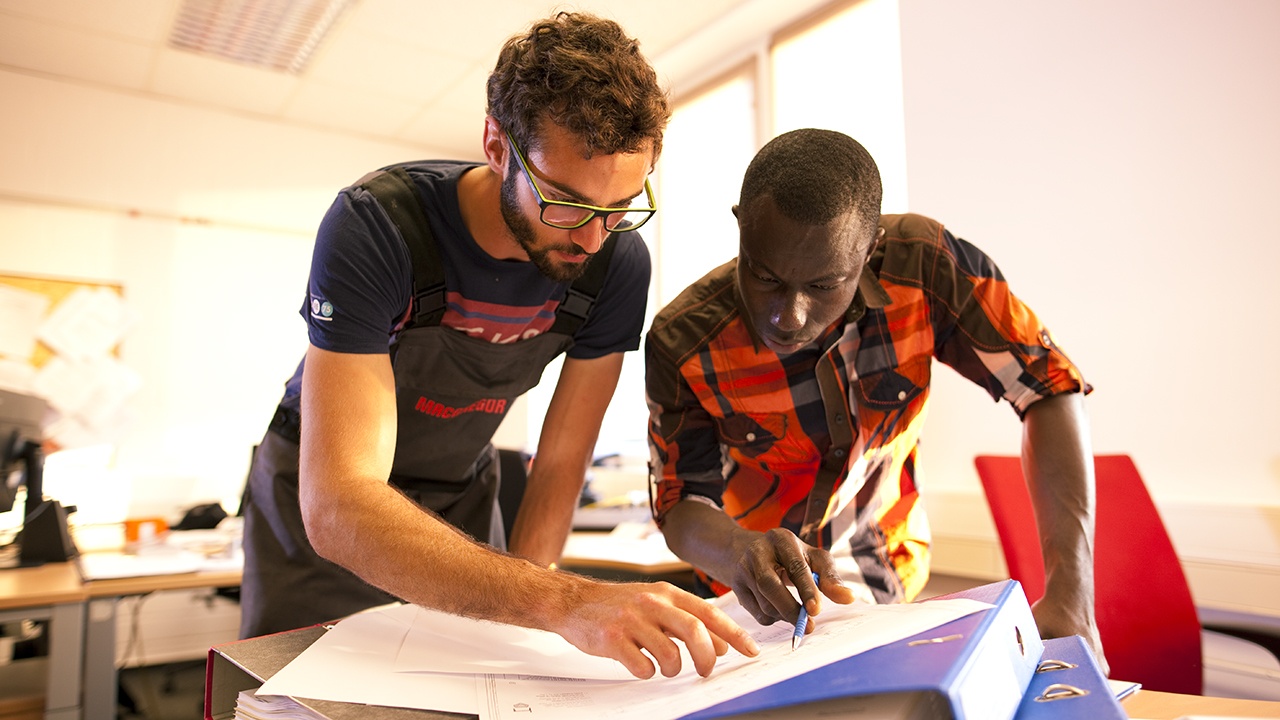 An inspiring aspect of working at MacGregor is the fact that we are a technology pioneer in our industry; therefore our employees are able to learn from the best professionals in the industry. Our people are our core strength, developing the products and services that our customers need, and continuing our tradition of pioneering technological innovations.
We aim to ensure that our people feel valued, inspired, engaged and are led in a way that drives performance and development. In recent years we have made a number of investments to support how we manage people and their professional development. This also ensures that we have the latest tools and processes at our fingertips.
Our human resources (HR) processes are designed to support our staff and personnel in all functions across the company both locally and globally. Amongst others, HR processes help to ensure that training needs are met, recruitment is carried out successfully, employee performance is measured accurately and organisational changes made swiftly. Moreover, personal development is an important focus point for our managers in supporting our people in their individual progression.
Performance management
In concrete terms, our annual performance and development process helps our managers to guide and support each employee throughout the year in setting, following and evaluating performance targets linked to our company strategies, creating personalised development objectives and provides an opportunity to give and receive feedback. In addition to our annual process, we have a number of different ongoing HR process and development initiatives throughout the year which are linked to our performance and development processes, strategies and other business development initiatives. In the last year, leadership has also become a critical component of our performance management process ensuring that managers are even more responsible for the people in their care.
Employee engagement
Our annual Compass employee engagement survey measures the pulse of the organisation, with the aim of giving each and every employee in MacGregor the opportunity to provide valuable feedback on how we are performing as an organisation, as managers and within teams. By fully utilising fact-based information about employee engagement, business processes and performance, we are able to develop our leadership skills and enhance employee satisfaction. Furthermore Compass gives managers a tool for focusing on employee engagement, well-being and helps us to understand and further develop the capabilities within our organisation.
Leadership development
Underlying all world-class organisations is world-class leadership. The effectiveness of our leaders, the way they drive performance and the tools they have to develop, collaborate with and empower their employees are concrete success factors in implementing company strategies. Effective leadership results in a better bottom line enabling us to invest even more in our people. We all want a manager who inspires us to look forward, empowers us to make decisions and fosters collaboration within our team and across traditional organisational boundaries.
At MacGregor we invest in our people. From 2016, with Cargotec, we began implementing our internal leadership programme, leveraged on three critical leadership behaviours we believe will lead us to success:
Lead with purpose
Empower for performance
Collaborate to win
This programme sets a new standard for MacGregor. We want our current leaders to become even more effective and our future leaders to develop themselves further. With world-class leadership all of our employees should feel they are in an environment where they are encouraged to collaborate, feel empowered, energised and want to come to work every day.