Port access solutions
Based on more than five decades of experience and technological innovations, MacGregor offers optimised port access solutions to link vessels and shore.
Hydraulic linkspans
Our wide range of articulated shore ramps are available to provide direct access to all RoRo decks. All designs provide smooth cargo flow arrangements that are independent of tidal variations and ship's trim.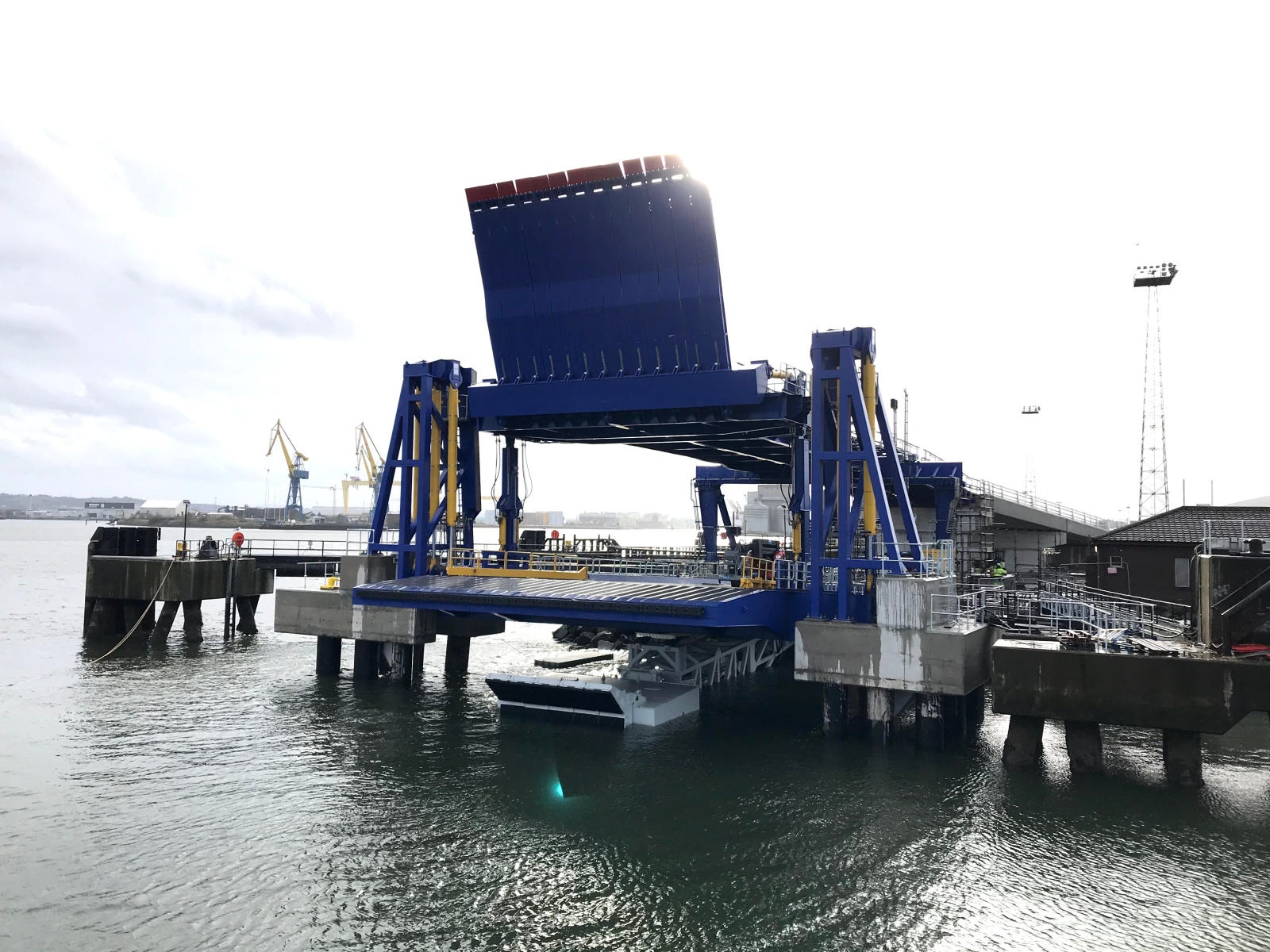 Pontoon linkspans
Our range of pontoon linkspans are available primarily for ports with large tidal range or when special conditions apply.
Automatic and semi-automatic mooring systems
Designed to replace the use of traditional ropes or wires when mooring a ship, yielding significant benefits in terms of safety, economy and the reduction of environmental impact. The automation itself is either controlled directly from the ship's bridge or from the quayside by an operator with a joystick-operated control panel.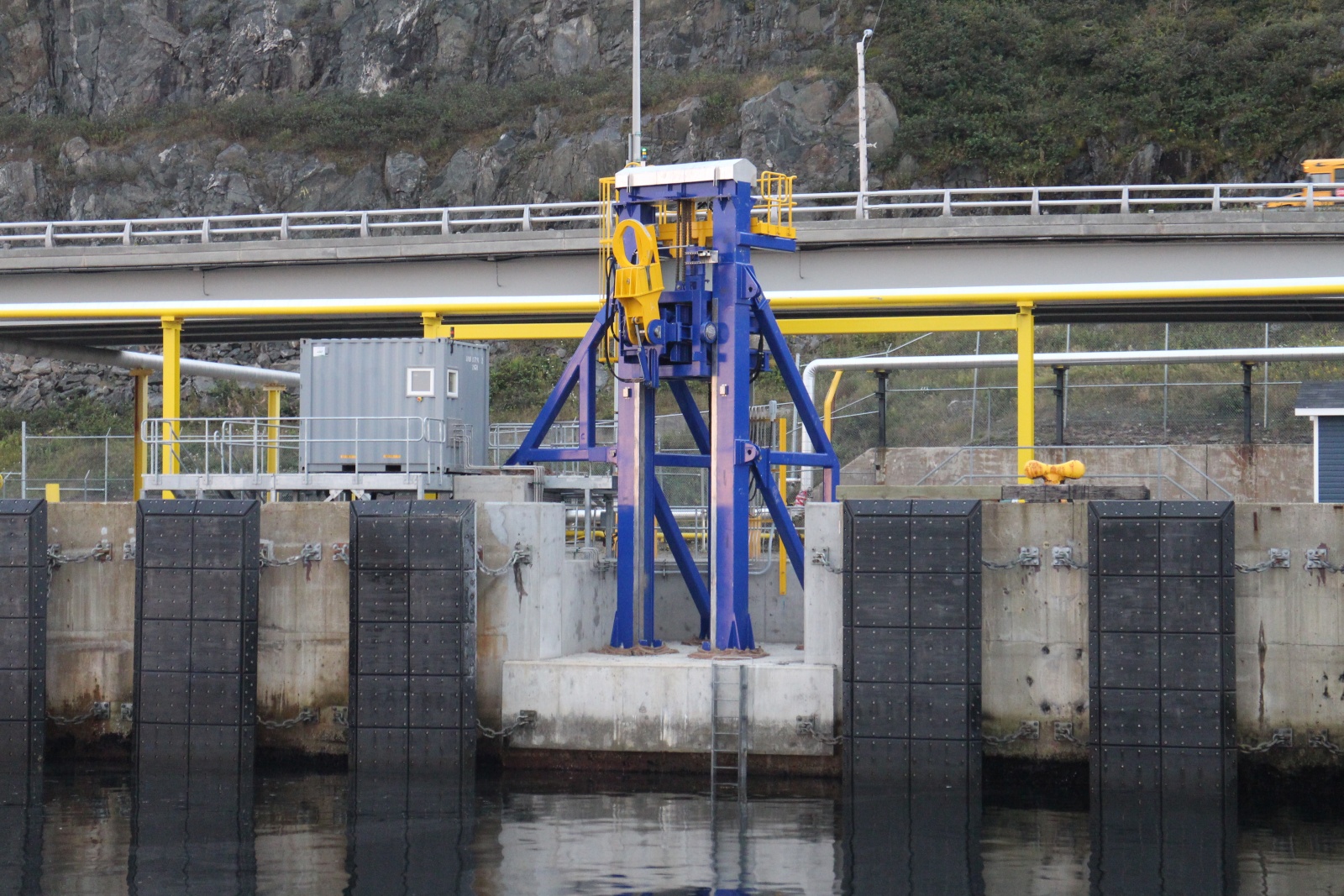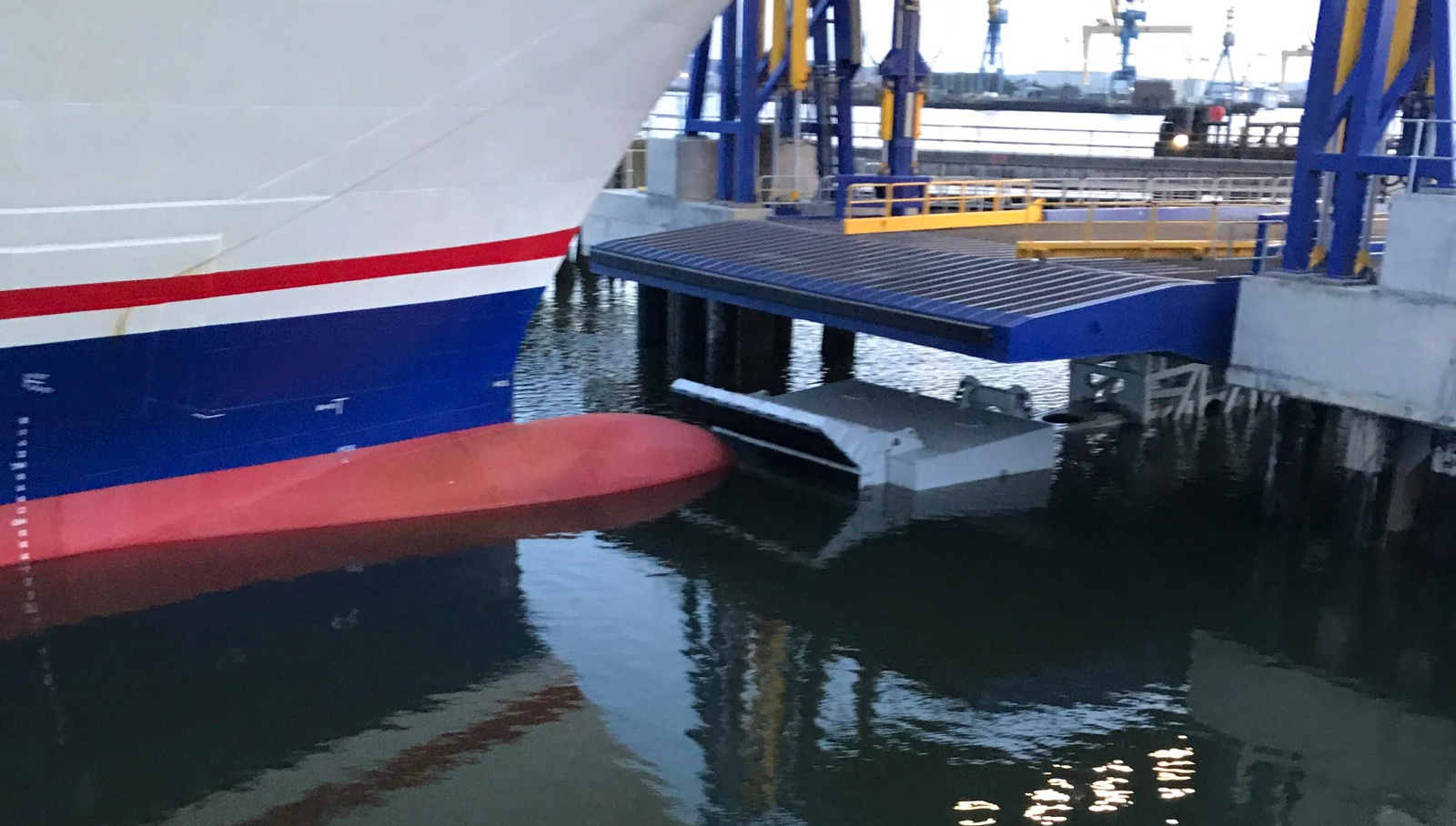 Stop fenders
The MacGregor stop fender has been developed to protect shore-based structures when a vessel is approaching its berth as well as ensure the safety of the ship while moored.

The stop fender is designed to maintain the longitudinal position of the ship while moored and is a key element in an automated mooring berth.