Lifting and loading platforms / 4-point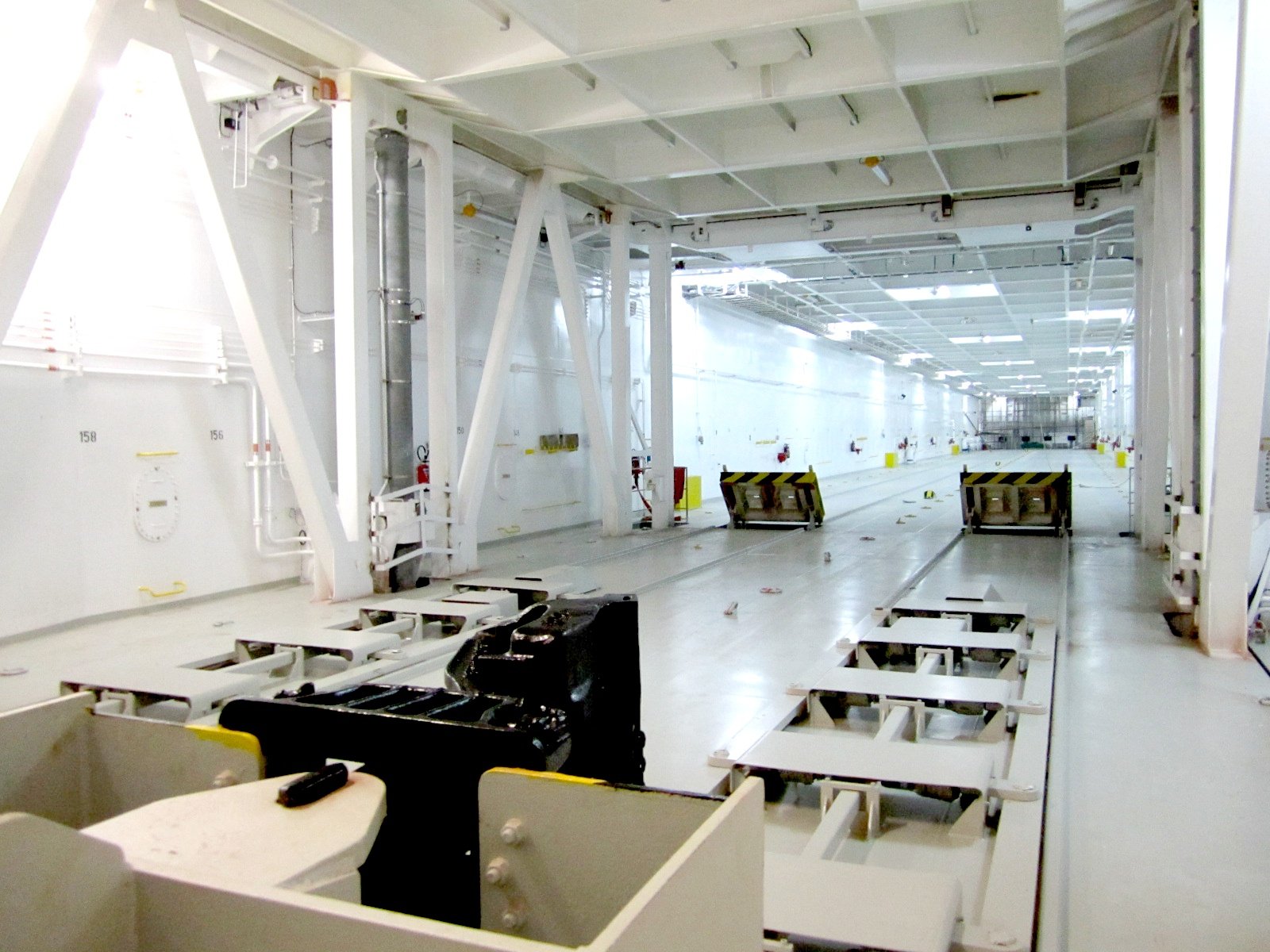 MacGregor lifting or loading platforms are custom-made to suit your specific needs . Our equipment is robust, reliable and incorporates the latest technology, meeting all specific operating requirements and strict passenger safety regulations.
MacGregor's lifting platforms are designed to be used between deck levels. They are purpose-built, weight optimised and designed for easy, reliable operation. Lifting platforms can be hydraulically or electrically operated.
The four-point lifting-type platform is raised and lowered by means of a four-point wire system anchored in the upper deck it serves. The platform consists of a single section operated by a jigger winch and wire ropes located inside the platform or in the hull depending on requirments. A typical application is for provisions trailers on RoPax ships working in combination with a separate ramp cover.
Our wide range of weathertight lifting and loading platforms includes:
Lifting platforms for vehicles, cargo, provisions or pallets
Lifting platforms for helicopters and cargo
Loading platforms for loading cargo, stores, bunkering and luggage
Read more from our brochures:
RoRo conversions
Shortsea RoRo vessels
Logistics Solutions for naval vessels
RoRo conversions brochure