Lifting and loading platforms / L-type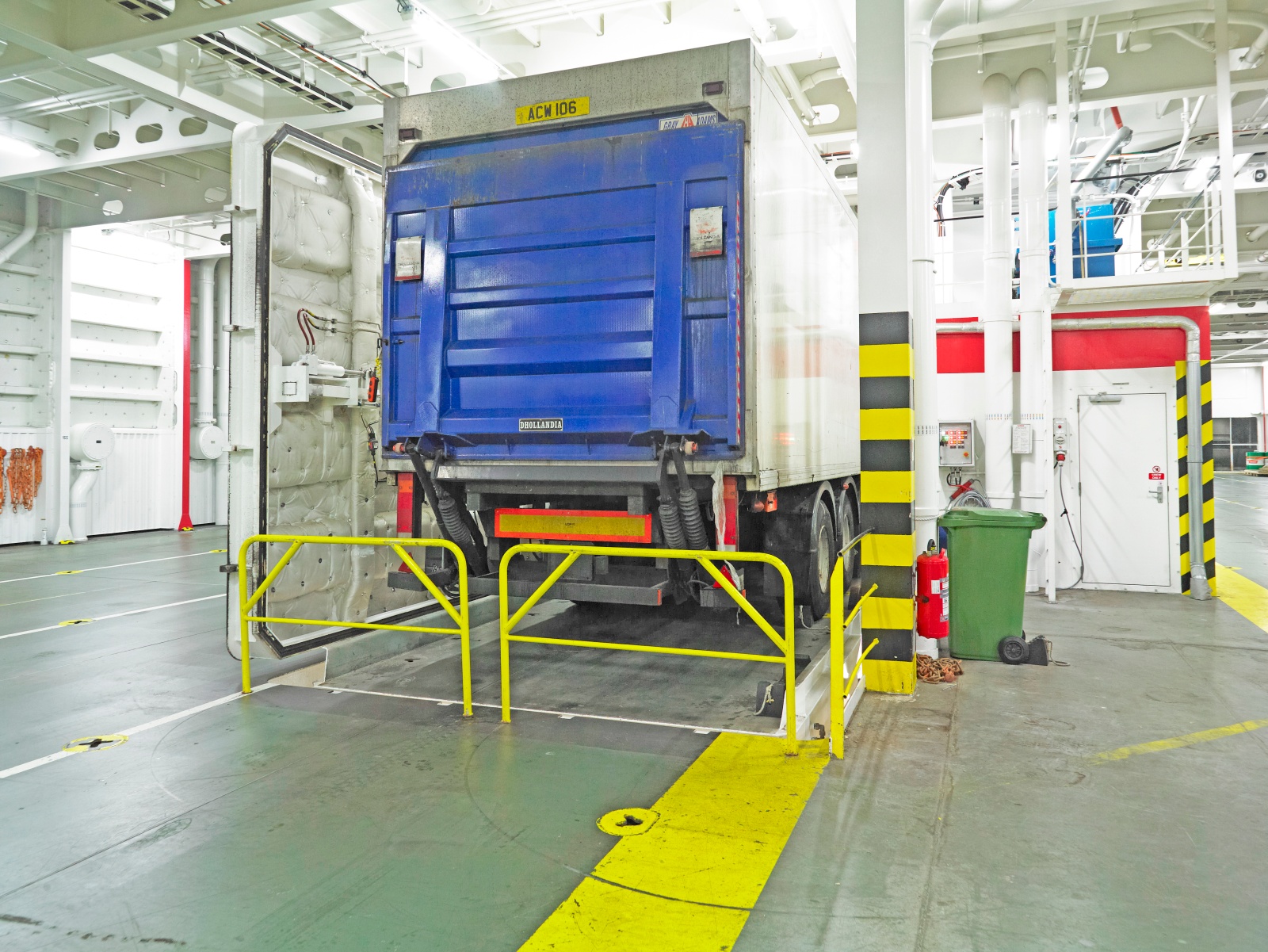 Photo credit: ShipPax Information/Mike Louagie
MacGregor's lifting platforms are designed to be used between deck levels. They are purpose-built, weight optimised and designed for easy, reliable operation. Lifting platforms can be hydraulically or electrically operated
The L-type lifting platform can serve two or more decks at the same time without taking up cargo space when it acts as a weathertight hatch in its closed position.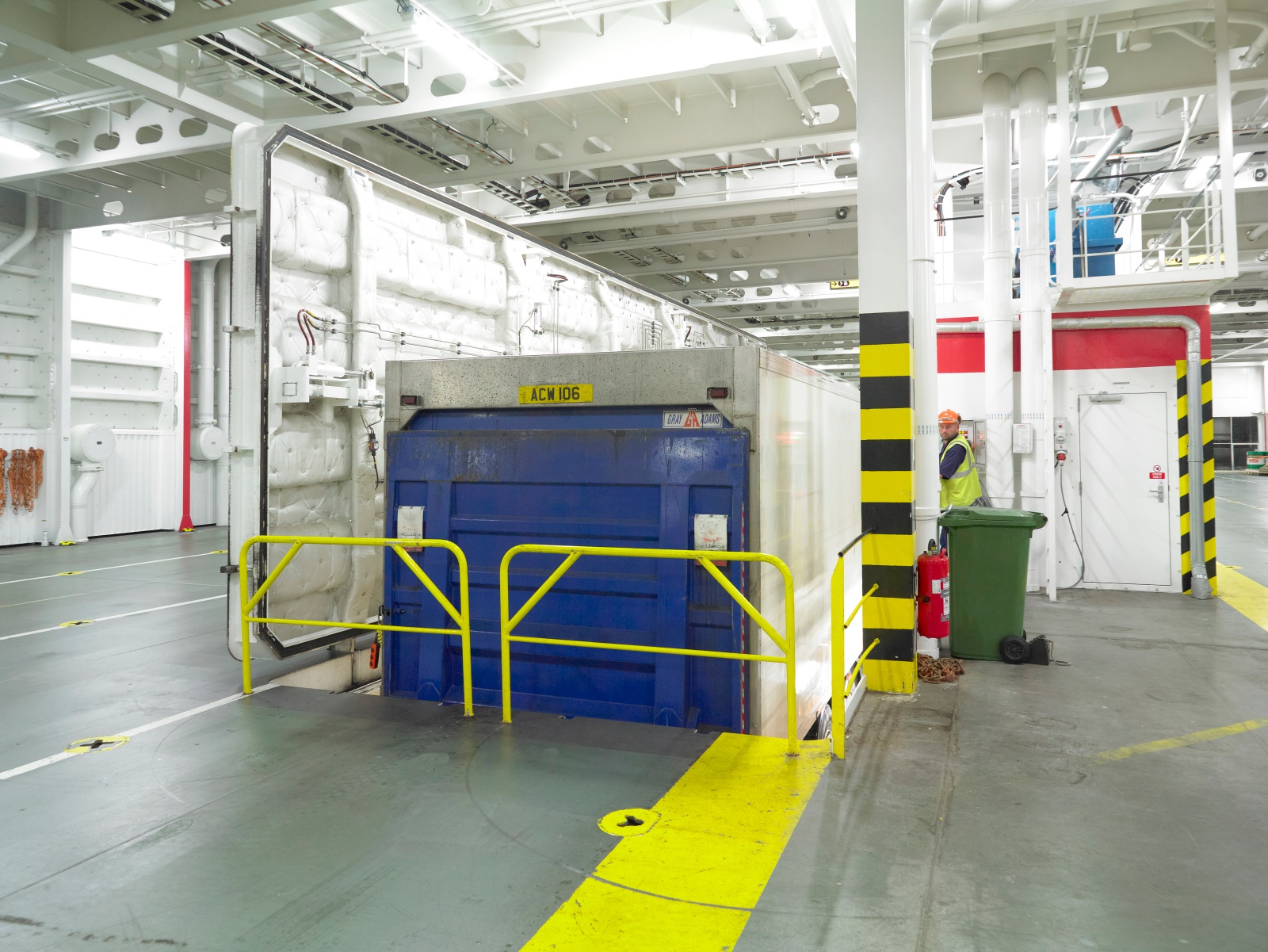 Our wide range of weathertight lifting and loading platforms includes:
Lifting platforms for vehicles, cargo, provisions or pallets
Lifting platforms for helicopters and cargo
Loading platforms for loading cargo, stores, bunkering and luggage
MacGregor lifting or loading platforms are custom-made to suit your specific needs. The equipment is robust, reliable and incorporates the latest technology that meets specific operating requirements and strict passenger vessel safety regulations.
Read more from our brochures:
Shortsea RoRo vessels
RoRo conversions
Logistics Solutions for naval vessels
Shortsea RoRo vessels brochure