Training for offshore loading systems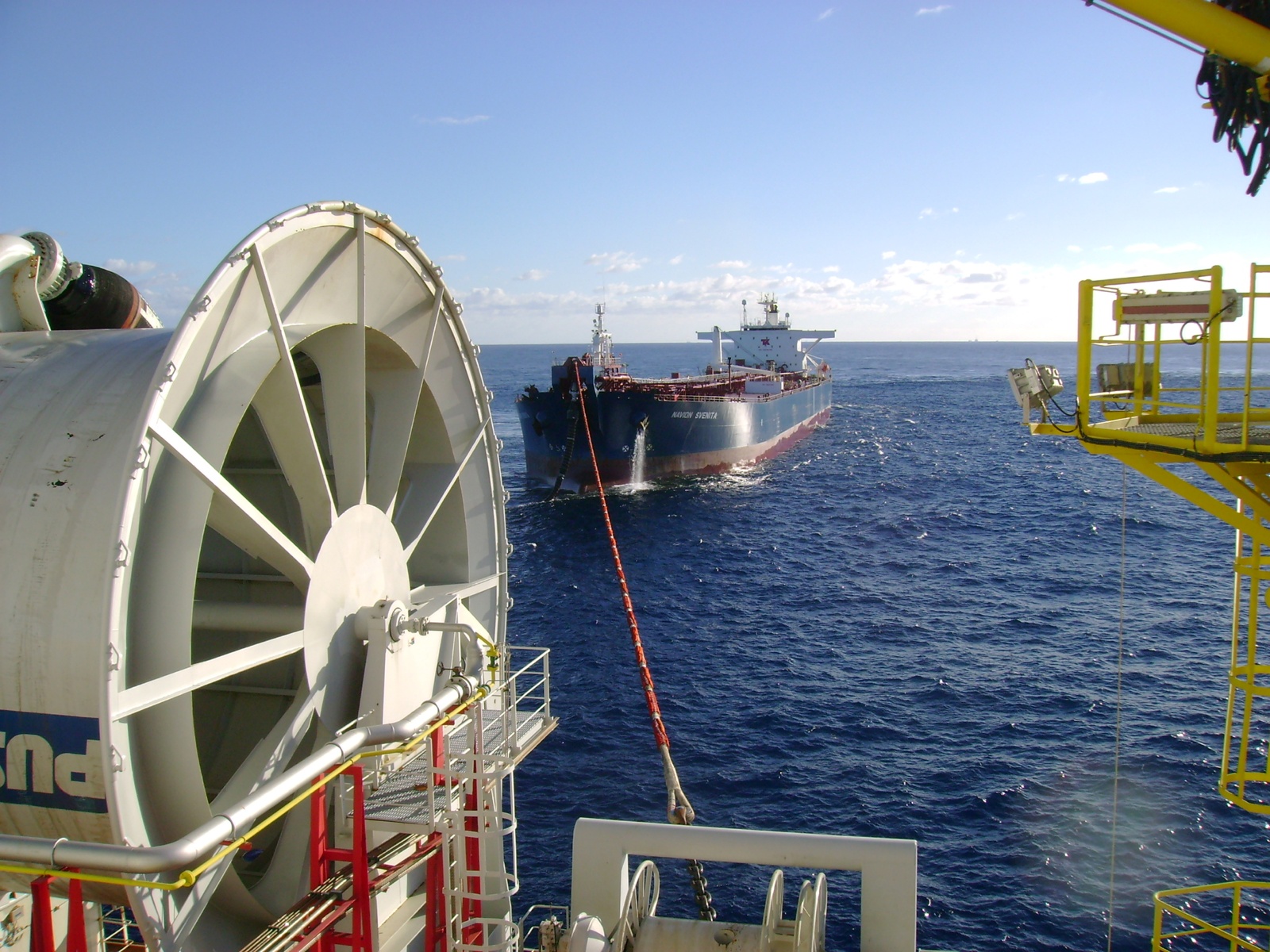 Offshore loading scenarios involve various types of offshore production and storage facilities such as FPSOs, FSOs, CALM buoys, loading towers and fixed platforms. Crude oil transfer between these facilities to a shuttle tanker is carried out via the Pusnes offloading system and the Pusnes bow loading system. These operations can have a critical impact on the environment and safety, therefore properly trained crew is essential.
The MacGregor Training Academy in Norway, located close to Arendal, offers unique state-of-the-art virtual reality training for operators and maintenance personnel.
We offer client-specific crew training courses for Pusnes loading system using virtual reality training and classroom group sessions. Pusnes loading system courses are designed to increase technical knowledge and skills and meet the requirements for fully understanding all aspects of the system.
Courses are structured at a number of levels, enabling individual clients to identify an appropriate level of training for their staff.
Pusnes bow loading system level 1, regularly scheduled training
Pusnes bow loading system level 2, virtual reality/practical training
Pusnes offloading system level 1
Pusnes offloading system level 2, virtual reality/practical training
Courses include lectures, problem-solving exercises, learning activities and exams.
Virtual reality simulator training and practical sessions are designed for experienced personnel that have already participated in level 1 training courses.
On request, our level 1 courses can be arranged at locations around the world.
Benefits for your operation:
Operators learn to use their equipment safely and efficiently
Better understanding of the control system
Better understanding of components and technical details
Quicker trouble-shooting
Preventative maintenance extends equipment lifetime
The training sessions include:
Introduction to offshore loading system/bow loading system
Safety training and understanding
Component descriptions and basic functions
Operating procedures for crew
Control system understanding
Hydraulic and electrical system knowledge
Equipment testing procedures
Equipment maintenance training
Basic troubleshooting
Simulator training
Additional content by request
MacGregor delivers Pusnes loading systems, which have been offered to the market since 1977 for both simple and sophisticated operations. Our products are based on innovative, proven technology that meets customer and regulatory requirements for operational performance, safety and environmental protection.
Read more from our brochures:
MacGregor Training Academy
Improved operations through virtual reality training
Or send an email to: pusnes.academy@macgregor.com.
Training for these offshore loading systems