Training for offshore shallow-water deck machinery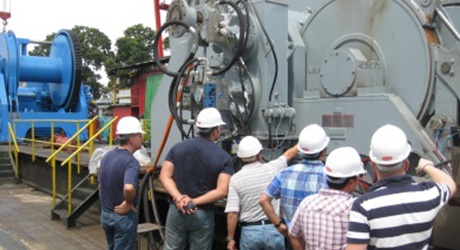 The goal of MacGregor training sessions is to equip participants with the appropriate level of skills and knowledge so that they can provide effective services for core offshore deck machinery products and equipment.
For advanced-level skills, our current practice is to have the trainee to follow an experienced service engineer during a commissioning job. During commissioning, the engineer goes through a complete equipment checklist and its calibration.
Our specialist training centres are based in Singapore and China. They mainly cater for MacGregor service engineers, but we welcome enquiries from companies looking to train its own personnel. Most of the theory lessons, case studies and hands-on sessions to learn how to calibrate a machine, as well as a tour of the workshop and warehouse, happen in Singapore, while our China facility hosts a factory visit.
Read more from our brochure:
Or send an email to: lifecycle.odm.support@macgregor.com.
Training for this offshore deck machinery equipment