Henrik Ottosson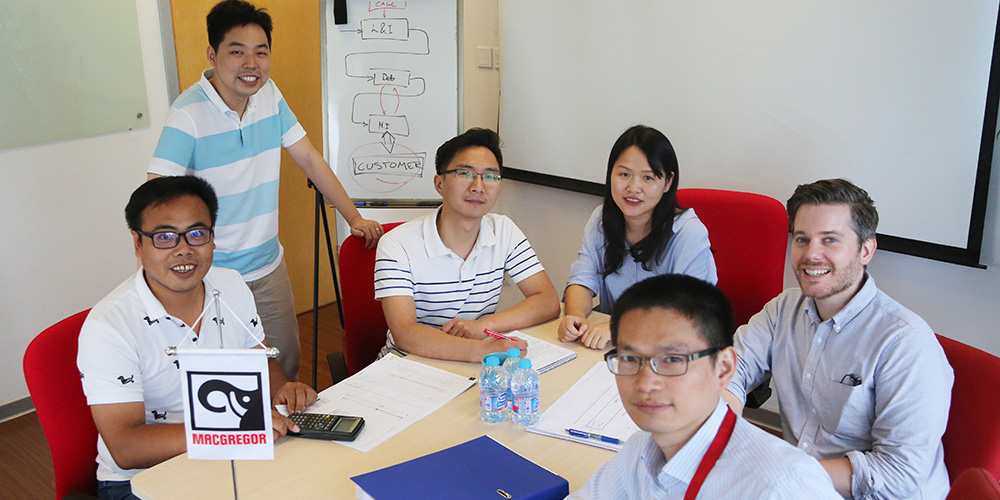 "My first workday in MacGregor was in the autumn of 2008 when I took my first steps into the RoRo office in Gothenburg and joined as a Mechanical Designer. Little did I know back then that 11 years later I would find myself in Shanghai, working with a team of talented young engineers to win business in the China market. But perhaps that is the best way to describe MacGregor; a truly global company that can take you halfway across the globe, and challenge you in ways you never imagined.
And there are no lack of challenges in China. As Melvin Go, Branch Manager, Malaysia, Services, says "business works faster in Asia" with, for example, customers expecting you to be available on WeChat most hours of the day. Another challenge I face is the different degree of experience and support I have around me on a daily basis; our European offices have decades of accumulated knowledge and operational experience. That small army of senior engineers that I had around me when I started out is not available here. I'm not saying we don't have support from back home, which we most certainly do, but you can't ignore the effects of 6778 miles of distance, six to eight hours time difference, and a fundamentally different language and culture.
But challenges are what make work fun and, at MacGregor, we always find ways to work around them. Our communication tools, such as Google Chat and Hangouts video calls, make the distance feel much shorter. Besides, you can always make that time difference work in your favour. Just imagine having feedback on a tricky technical issue, which you sent to your senior colleague in Europe at 6 pm Chinese time, waiting for you in your inbox when you get back to work the next day. Your day just got a lot better.
After three years in Shanghai, I am extremely proud of the engineering team we have here. Not only have I seen our product knowledge grow exponentially, I see people stepping up and taking on more and more responsibility. Together with other growing functions in Shanghai, we have taken several projects all the way from the first contact to final installation and commissioning, in the customers' language and in their time zone. It is not a small achievement, and one that I am happy to be a part of."