Global services
The MacGregor global service network is available 24/7 to support your operations either on-location or remotely.
24/7 world wide support
The MacGregor global service network is available to support you and your operations. Our highly-trained personnel are able to offer you a full portfolio of support services including planned, on-demand and emergency maintenance and repair services, inspections, spare parts, turn-key installations and upgrades across our entire range of equipment portfolios.
Maintenance and repairs
Effective, planned preventative maintenance increases equipment performance and its working life in line with your operational schedule, minimising downtime and cost.
MacGregor works with you to understand your equipment, its usage and current condition. By establishing a baseline, we can find opportunities for productivity & performance gains through optimization, upgrade and or modification of your equipment.
Inspections
A comprehensive inspection ensures the safety of your equipment, identifies potential operating risks, ensures damages are recorded, assesses wear, highlights maintenance or repair requirements and notifies of potential obsolescence whilst ensuring compliance with applicable standards and regulations. MacGregor offers a cost-effective and comprehensive OEM inspection service that provides robust reporting to plan maintenance and repair of your equipment.
Annual Inspections
5Y Inspections

Pre Docking Inspections

Certified RoRo Inspections

Ad hoc or out-of-phase inspections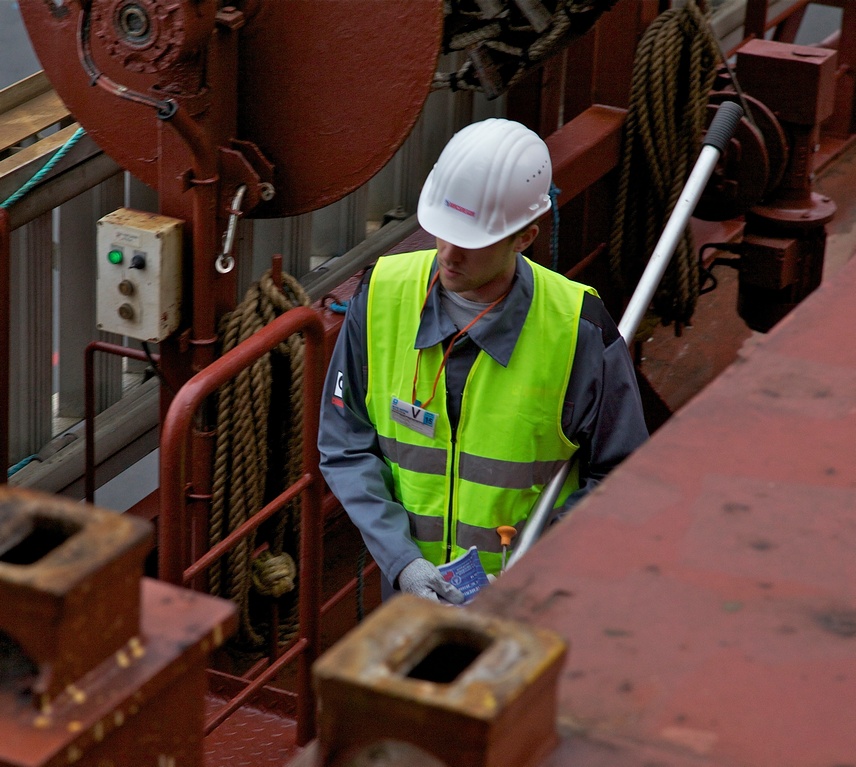 Service agreements
We offer a variation of service agreements that will give full knowledge of the technical status, an ability to plan for detailed maintenance over the next five years and get a good overview of the maintenance cost of the equipment on board your vessels.
Efficient ongoing service is key to operational success. Depending on your requirements, a MacGregor planned service agreement provides three simple levels of cover; inspection, standard and comprehensive.
Through our agreements, we support your equipment and crew to improve safety and efficiency. We provide skilled technicians and supervisors to maintain your equipment on a planned maintenance and repair schedule, as well as offer 24/7 support services worldwide.
All planning and historical data are handled by our dedicated Service Agreements team, taking responsibility and works with your ship's crew to ensure that work is carried out effectively.
MacGregor OnWatch
We also offer operators immediate technical support services via OnWatch, a secure online remote diagnostic system. OnWatch scout is available for an increasing selection of our product portfolio. This provides invaluable assistance for reducing costly downtime and repair costs. Read more at OnWatch Scout - Maximising operational availability and minimising downtime and www.macgregoronwatch.com
MacGregor can offer expertise in consultancy and commissioning services and qualified supervision to assist your crew and personnel whenever required. We are also able to offer some equipment for use under rental agreements, including a range of winches.
Read more at OnWatch Scout - Maximising operational availability and minimising downtime and www.macgregoronwatch.com
| | | |
| --- | --- | --- |
| | OnWatch | OnWatch Scout |
| 24/7 Remote Support | X | X |
| Remote Connectivity | X | X |
| Trouble Shooting Guidance | X | X |
| Guided Repair | X | X |
| Operator Error Detection | X | X |
| Remote System Tuning | X | X |
| Remote Software Upgrade | X | X |
| Advanced Equipment Monitoring | | X |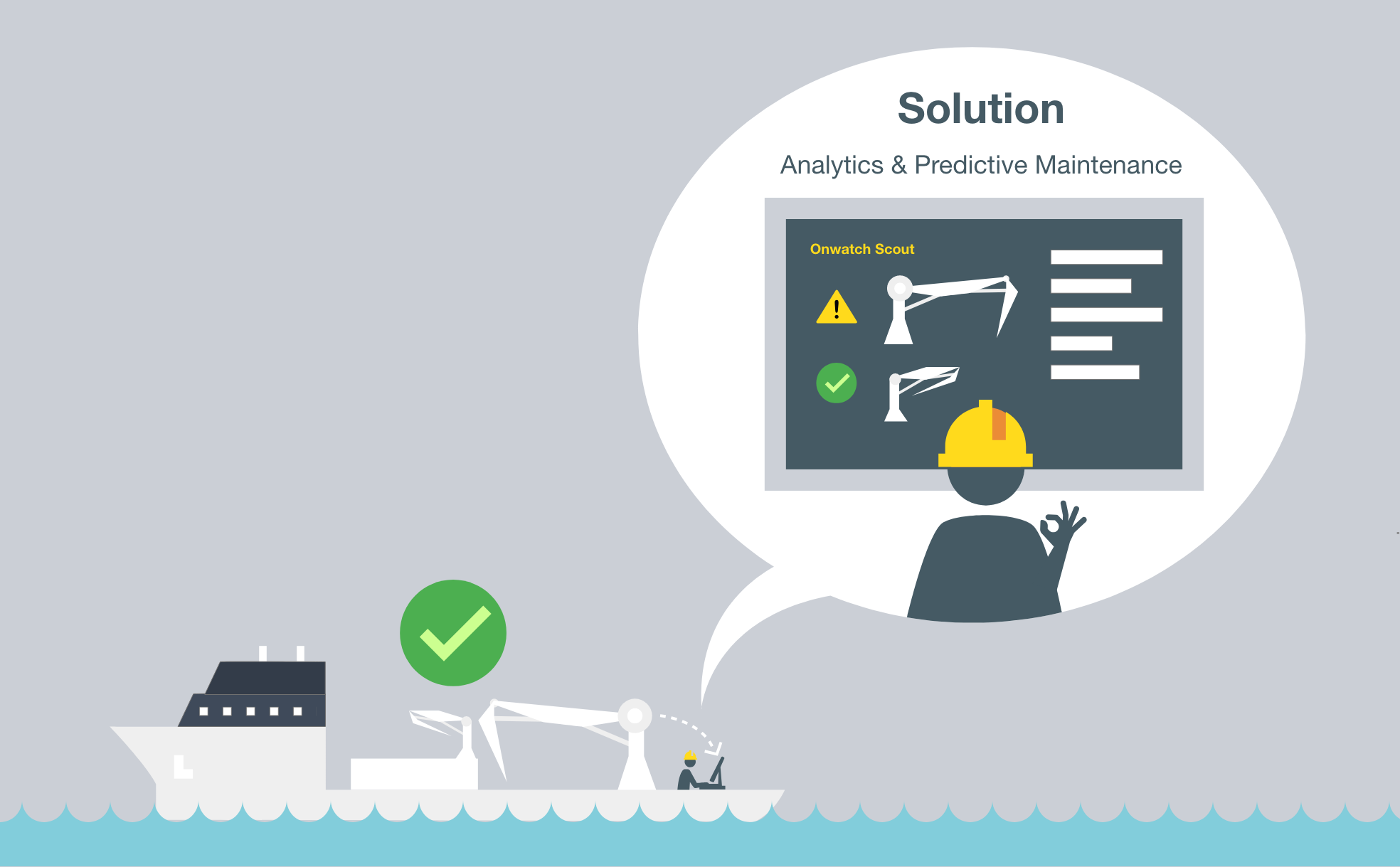 High-quality genuine MacGregor spare parts
MacGregor understands the importance of fully functional equipment, fleet availability and the need to reduce downtime. We know it is crucial to deliver timely, accurate and compliant spare parts that support and enhance your operations. Combining this and our 24/7 availability we are confident that we help you in your daily operations. We supply original spare parts and components from our regional warehouses. With extensive knowledge as a major equipment manufacturer, we can also offer customised spare parts and reliable alternatives for non-MacGregor equipment. MacGregor is the Original Equipment Manufacturer (OEM) for the following brands:

Ankerlökken Marine

Allset

ASCA

Becker

BMH Conver-OSR

Grampian Hydraulics Flintstone

Greer Marine

Hamworthy

Hatlapa

Hydralift

Hydramarine

Hydramaskin

Hägglunds

Interschalt

KGW

Kocks

Krupp Fördertechnik

Kvaerner Ships Equipment

KYB - ASCA

KYB – Kayaba Industries / Navire Cargo Gear

LMG

Luezhoe

MacGregor

MacGregor-Conver

MacGregor-Hägglunds

MacGregor-Kayaba

MacGregor-Navire

Mongstad Engineering

MTT

Navire

Navire Cargo Gear

NMF

Nordströms

Norlift

O&K

Ozean Service & Reparatur

Platform Crane Services (PCS)

Plimsoll

Porsgrunn

Pusnes

Rapp Marine

Triplex

TTS

Velle Systems

Vestnorsk Hydraulikkservice (VNH)

Von Tell