Global services
The MacGregor global service network is available 24/7 to support you and your operations. Our highly-trained service personnel and spare parts availability is second to none.
The MacGregor global service network is available 24/7 to support you and your operations. Our highly-trained service personnel and spare parts availability is second to none.
We are able to offer you a full portfolio of support services including planned, on-demand and emergency maintenance and repair services, inspections, turn-key installations and conversions across our entire range of equipment portfolios.
In addition to our planned service agreements, we also offer offshore crane operators immediate technical support services via OnWatch, a secure online remote diagnostic system. This provides invaluable assistance for reducing costly downtime and repair costs. Read more about it under 'MacGregor OnWatch'.
MacGregor can offer expertise in consultancy and commissioning services and qualified supervision to assist your crew and personnel whenever required. We are also able to offer some equipment for use under rental agreements, including a range of winches.
We offer service support and spare parts for the following brands: MacGregor, Hatlapa, Hydralift, Hydramarine, Hydramaskin, Hägglunds, MTT, Navire, NMF, Plimsoll, Porsgrunn, Pusnes, Rapp, Triplex and TTS.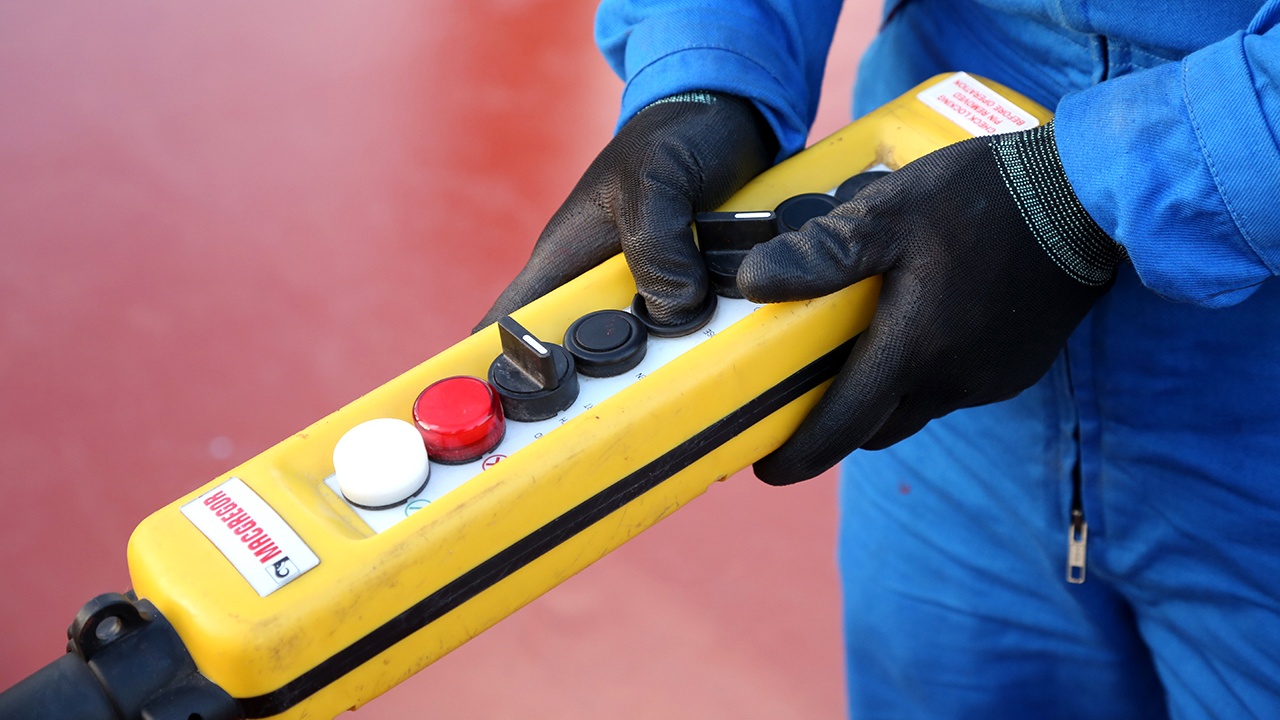 Equipment inspections
Inspections carried out by MacGregor experts produce unbiased reports on equipment condition and provide recommendations for necessary repair work and spare parts. Inspections do not affect your ship schedules.
As your equipment gets professional attention on a regular basis, your crew is released for productive tasks instead of time-consuming inspection and maintenance regimes.
An inspection provides:
Enhanced safety, providing peace-of-mind for you and your ship's crew

Regular, tailored inspections for each piece of equipment

Quick analysis of the situation

Professional, unbiased reports on findings

Recommendations for remedial measures

Fixed prices for necessary spare parts and repairs (if you want them)

Global availability of expert resources

Frequent assessment of equipment condition via remote diagnostics or onboard inspections
Certified inspections of RoRo equipment
As a shipowner or shipmanager you have to provide your customer with a safe and seaworthy ship. With UR Z17 and UR Z24 certified MacGregor supervisors we perform inspections as required by mandatory class procedures, ILO C152 safety convention, and authority requirements.
Please contact your nearest MacGregor service office for help scheduling an inspection.
Read more from our brochures:
MacGregor vessel reintroduction inspection
BOP handling equipment services
MacGregor OnWatch
A malfunction of your equipment can cost you and your customers millions in lost revenue, emergency, rapid repairs and reputation damage. Protect your business and your personnel with our MacGregor OnWatch service.
MacGregor OnWatch gives you 24/7 access to world-leading system specialists who provide assistance via a remote access connection. Over this secure satellite link the team can analyse your system and trouble-shoot problems without a ship prematurely having to return to port .
Numerous real-life case studies prove that MacGregor OnWatch can make the difference between being down for a few hours and being down for many days. The direct costs of such a delay quickly add up. The indirect costs of a damaged reputation can be even higher.
MacGregor OnWatch is designed to:
Analyse data to quickly isolate problems

Help crew locate faulty parts

Identify correct parts

Guide repair processes

Detect operator errors

Identify incorrect maintenance

Guide crew through tricky operations

Upgrade software and fine-tune functions
Read more at OnWatch Scout - Maximising operational availability and minimising downtime and www.macgregoronwatch.com
Maintenance and repairs
When cargo handling equipment availability is critical and loss of productivity due to breakdown, accident or obsolescence is of major concern, important decisions have to be made; should we repair, modify or upgrade?
Effective, planned preventative maintenance increases equipment performance and its working life; it also raises a vessel's second-hand value.
Please contact us for any minor or major repair work to: hatch covers, cranes, lashing equipment, RoRo equipment, mooring devices, linkspans, bulk selfunloaders, offshore cranes, winches and davits and sub-sea equipment.
Our work starts with consultancy where we undertake a thorough inspection of your equipment. We can determine how feasible it is to modify a piece of equipment and also establish potential productivity and performance gains through lifetime analysis.
As a shipowner or shipmanager you must exercise 'due diligence' to ensure that your ship is seaworthy and its equipment works properly and safely. Equipment must comply with mandatory class requirements ILO C152 Safety Convention rules and national authority regulations regarding inspections and testing.
We serve the following brands globally:
Ankerlökken Marine; Allset; ASCA; Becker; BMH; Conver-OSR; Grampian Hydraulics; Flintstone; Greer Marine; Hamworthy; Hatlapa; Hydramarine; Hägglunds; Interschalt; KGW; KYB – ASCA; KYB – Kayaba Industries / Navire Cargo Gear; Luezhoe; MacGregor; MacGregor-Conver; MacGregor-Hägglunds; MacGregor-Kayaba; MacGregor-Navire; Navire Cargo Gear; Nordströms; Ozean Service & Reparatur; Platform Crane Services (PCS); Plimsoll; Pusnes; Porsgrunn; Rapp Marine; Triplex; Vestnorsk Hydraulikkservice (VNH).
PlusPartner
Click here to enlarge the PlusPartner infograph
Early recognition of the cargo profile and incorporating its requirements into the system planning ensures that your containership's utilisation rates and earning capabilities can be maximised.
MacGregor PlusPartner concept is a forward-thinking approach to ship design that considers all parts of the cargo handling system as a whole and works forward from the cargo profile. This must happen at an early stage of the ship project before any restrictive decisions have been made. It is then possible to optimise the specified loading ability and the efficiency of the entire cargo handling system, ensuring that an operator can carry all the available containerised trade.
For existing ships, MacGregor is able to re-think the cargo system so that it can be used to its maximum capacity on a specific route. MacGregor calls this service a Cargo Boost. The process starts by studying the ship's cargo system with the customer and reviewing it against anticipated routes and cargoes.
The scope of a MacGregor Cargo Boost can vary from document updates to cargo system design and hardware, to a continuous cargo system Productivity Care package, also part of MacGregor's PlusPartner concept, which is always considered from ship's revenue perspective.
Each MacGregor PlusPartner package is developed with you to ensure that it includes elements that are of value to you. With PlusPartner, we can guarantee that your vessel can carry the agreed number of payload containers.
Our holistic approach is new to the industry. It is not an 'order to delivery' process, but a deeper collaborative one where all parties cooperate from an early stage, making commitments to deliver a ship with the highest possible payload capacity.
In addition to the direct benefits that MacGregor's approach brings to the shipowner, PlusPartner also provides benefits to other parties engaged in the shipbuilding process. For example, it allows a shipyard to sell ships with optimised payload capacity, adding value to its customers' vessels.
Record-breaking TEU loads
MacGregor PlusPartner answers the questions: How can a ship deliver the best return on its investment? Could my existing fleet benefit from MacGregor PlusPartner Cargo Boost?
A boost for your payload capacity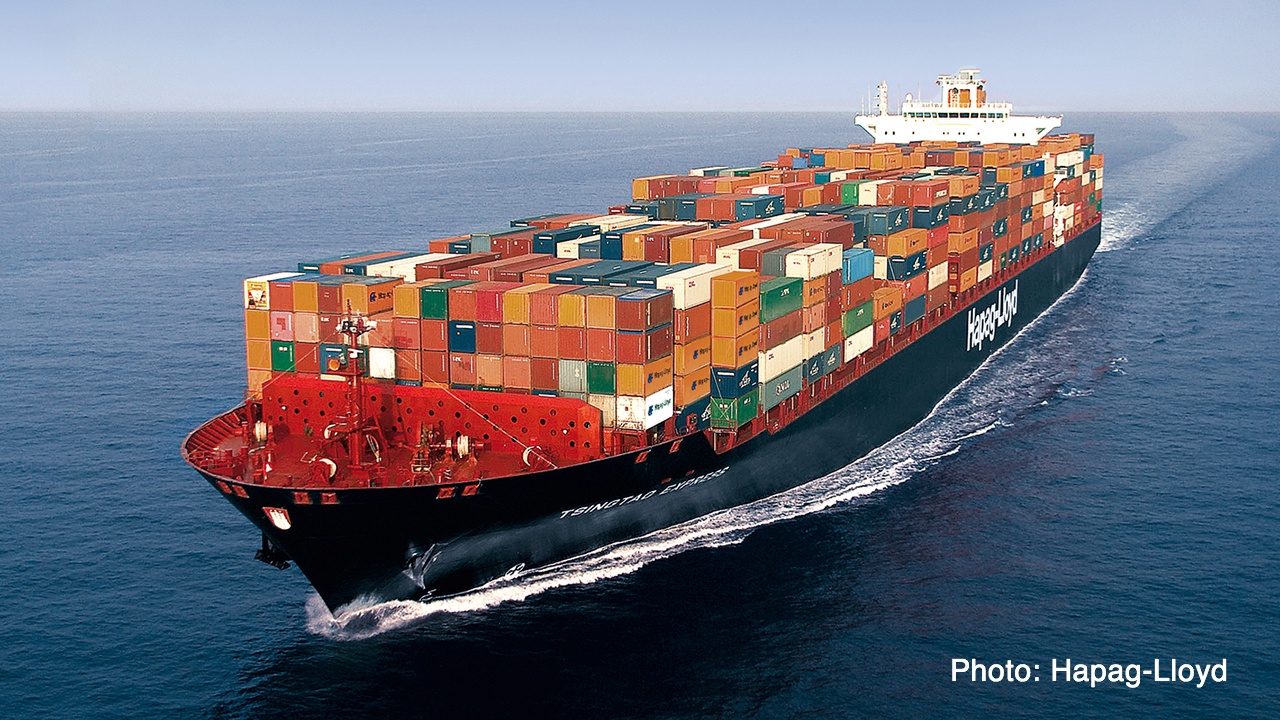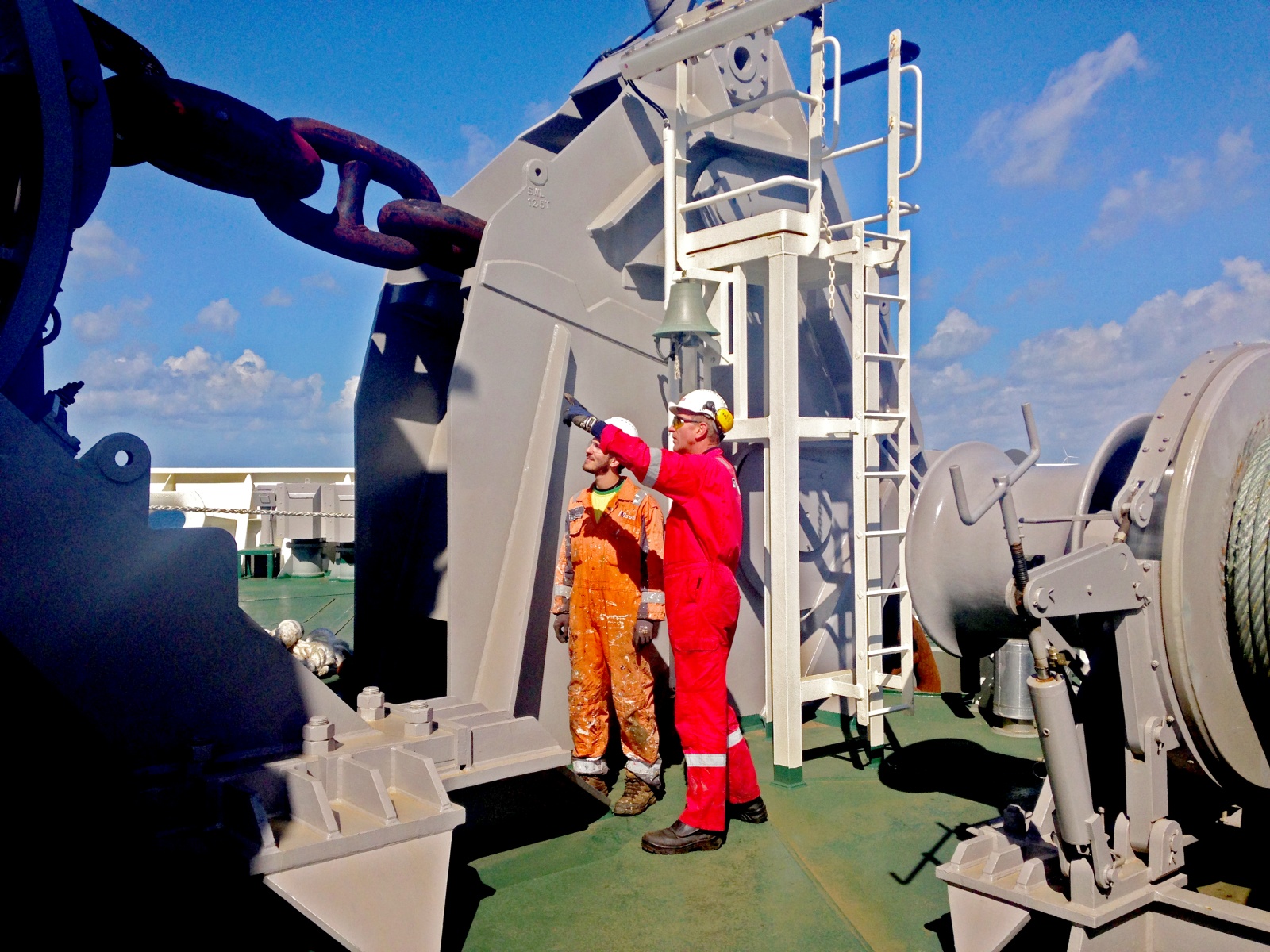 Predocking inspections
We offer predocking inspections for MacGregor-delivered equipment. The inspections ensure that all parts of a system are checked and possible failures or defects are identified prior to drydocking.
By performing inspections on a routine basis, maintenance procedures are improved and train a crew how to properly inspect and maintain their equipment. Furthermore, inspections performed prior to drydocking will identify the need for repairs and replacement parts. This provides a scope of work that can be presented to the shipyard so that it can prepare for the forthcoming drydock. Additionally, any necessary spares can be readily available.
Customer benefits:
Potential downtime of system is reduced or eliminated

A detailed inspection report is submitted

A quotation for all necessary and recommended spare parts is given to assure their availability for drydock

Various technical alternatives and upgrades will be informed

Service engineers with good knowledge of the equipment are available from service locations around the world

Inspections can include tasks such as calibrations, upgrades and system adjustments

MacGregor's service organisation is class-certified
Read more from our brochures:
Hatch cover predocking services
Annual and predocking inspections of Pusnes equipment
Service agreements
Efficient ongoing service is key to operational success. Depending on your requirements, a MacGregor planned service agreement provides three simple levels of cover; inspection, standard and comprehensive. Additionally, we can provide you with another agreement type, namely for Voyage Data Recording (VDR).
Through our agreements, we support your equipment and crew to improve safety and efficiency. We provide skilled technicians and supervisors to maintain your equipment on a planned maintenance and repair schedule, as well as offering 24/7 support services worldwide.
MacGregor service agreements
All planning and historical data are handled by our dedicated Service Agreements' team, taking responsibility and working with your ship's crew to ensure that work is carried out effectively.
Inspection agreement
Standard agreement
Comprehensive agreement
Voyage Dat Recorder (VDR) agreement