Cargo Boost
MacGregor Cargo Boost can increase cargo carrying capacity by up to 15%
MacGregor Cargo Boost
Cargo Boost for container ships ensures more competitive vessels by maximising cargo space utilisation, efficiency and lower emissions per transported unit of cargo. Usually a randomly chosen container ship can carry about 80% of her informed theoretical TEU-capacity i.e. a 10.000TEU ship can load 8.000TEU. It is possible to raise utilisation percentage from 80% to close to 100% in some cases, but typically 90% is a good target when starting the project.
There are many reasons why the theoretical capacity cannot be filled up, like operational reasons (canals, restrictions), ship's stability and bending, and the performance of the cargo system etc. MacGregor concentrates on improving the cargo system, but it is often a good idea to boost the vessel's earning potential further by draft increase or wheelhouse elevation in parallel with cargo system upgrades.
What are the elements of the cargo system and how can they be boosted to the next level
Container ships' cargo system consists of hatch covers, lashing bridges, lashings, cell guides, deck stanchions and container fixed fittings. Usually the lowest hanging fruit is a ship's documentation like a cargo securing manual. It is possible to get significant improvement by just doing a paper exercise – not touching the steel at all. MacGregor has done paper exercises for hundreds of ships in the last few years.
The most usual steel boosts are ISO Gap adapters on hatch covers, lashing bridge elevations and mickey mouses and changing internal lashings to external lashings. But the steel boost can be whatever which is found to be reasonable – only imagination limits us.
We at MacGregor are eagerly waiting to study the best improvement proposals for you. Together with you.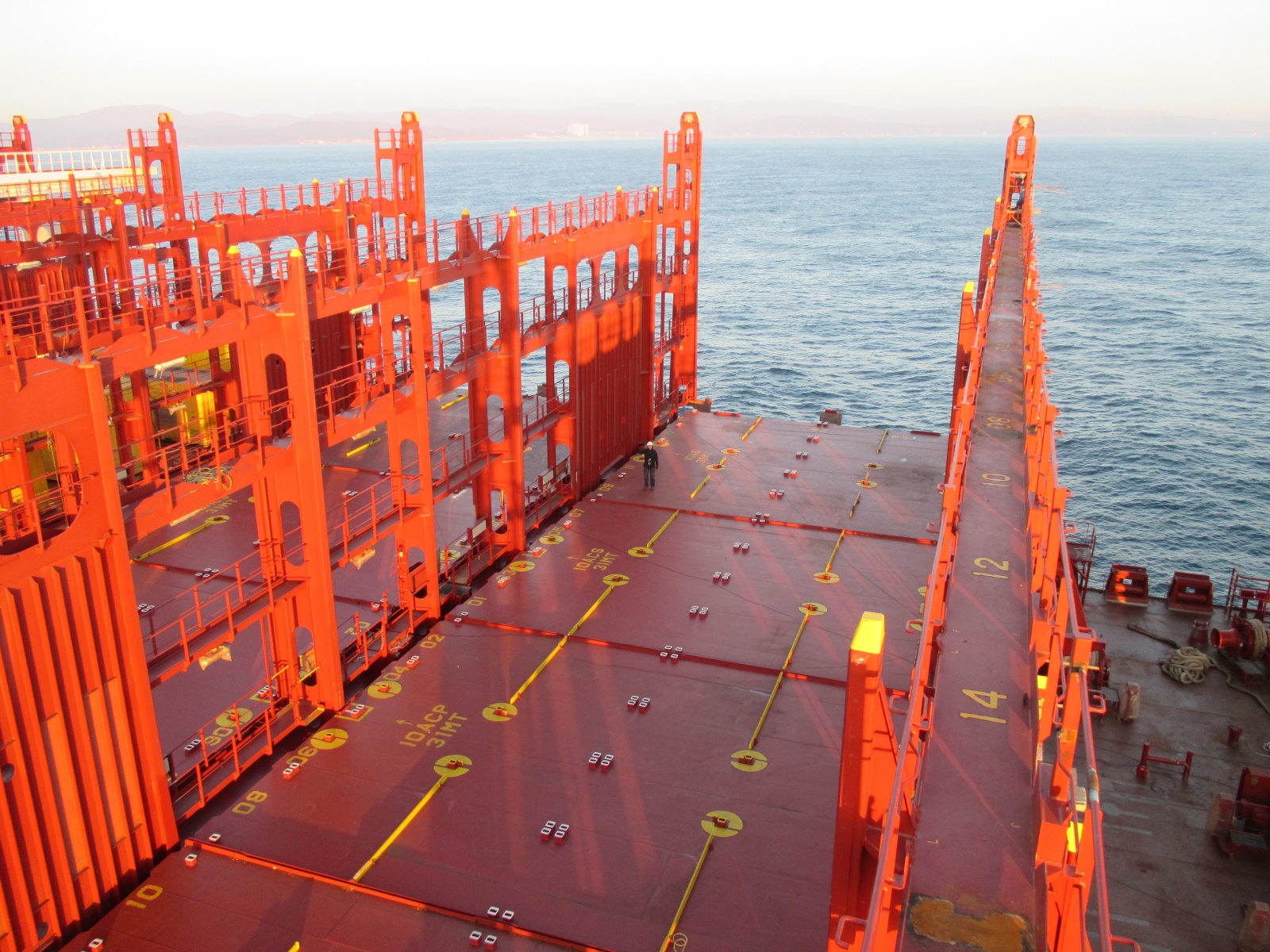 MacGregor ISO Gap Adapter
ISO Gap adapter is a boltable loose fitting, which is installed on existing container sockets with 20ft lashing gap in the middle of hatch covers. ISO Gap adapter enables mixed stow loading of containers after implementation. Mixed stow means the possibility to load 40ft containers on top of two 20ft containers.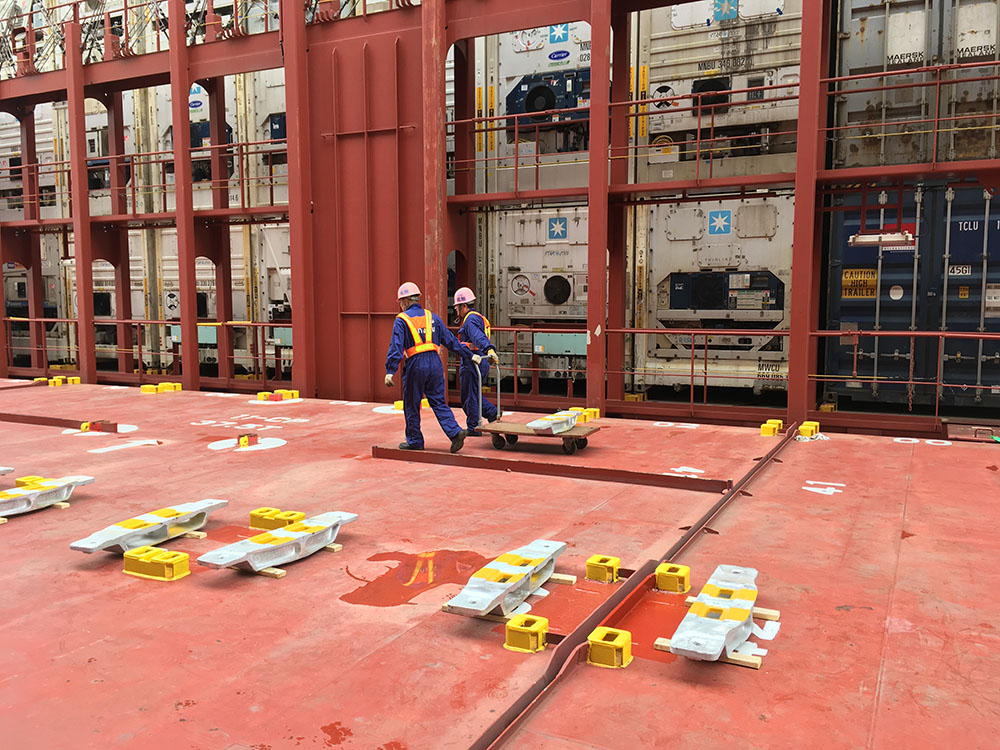 Benefits of having mixed stow possible are tied to better controlling of GM-value of the ship. Typical ship with adapters is with a beam of 42 meters and more, this kind of ships are relatively stiff and benefit from having heavier loading on deck. Practically mixed stow allows moving heavy 20ft containers in hold onto deck underneath 40ft containers. This drastically moves the ship's cargo's vertical center of gravity upwards, which narrows the gap between G and M. Higher G and further lower GM enables better loadability and makes the ship's rolling movements smoother for the crew.
Boltable ISO Gap adapters can be installed on big container vessels in 60 hours from discharging the containers on deck to loading them back again. There are no hotworks needed except removing lashing eye plates on the lashing gap which are in way of the adapters.
ISO Gap adapter upgrade projects include, pre-inspection on board, measurement protocols, related loose and fixed fittings, installation assistance, lashing manual update, compatibility check and crew training.
Where we are today
First welded ISO Gap adapters delivered in 2014

First boltable ISO Gap adapters delivered in 2017

Total number delivered more than 30.000 pcs

Very reliable product

Positive feedback from shipping line management, planners and vessel crews

High retention rate of customers for new projects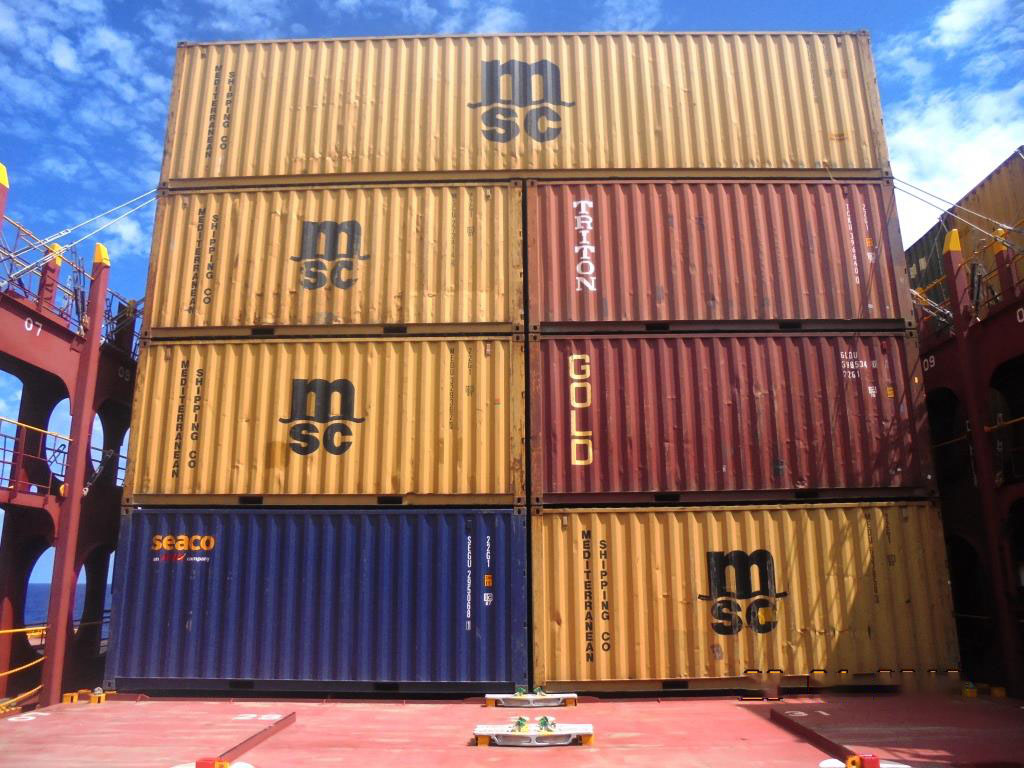 Benefits
Mixed stow improves cargo carrying efficiency

More flexibility in planning and port operations

With a mixed stow setup there are no loose lashings on hatch covers. All lashing is carried out from lashing bridges

Happier crew
Features
Boltable ISO Gap adapters are connected with bolt and cone to the twistlock foundations on the hatch covers

Standard design, type IA-Q with four different lengths, IA-Q1, Q2, Q3 and Q4 to suit the foundation lay-out in question

Special midlock, AFC-4, is needed for the IA-Q adapter

Boltable adapters are made of high-tensile heat treated cast steel

Surface treatment is hot dip galvanization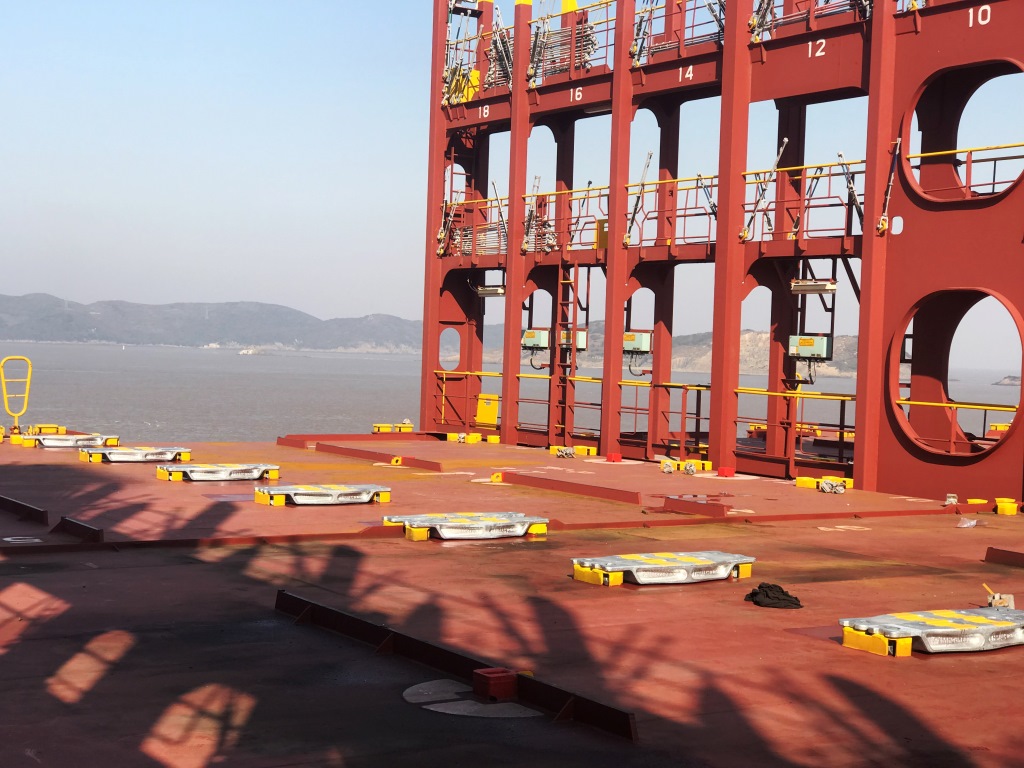 MacGregor Cargo System Insights
Welcome to MacGregor Cargo System Insights. In the video Arto Toivonen and Atte Virta are discussing the MacGregor ISO Gap adapter.