Automated mooring system
Enables mooring operations to be undertaken safely, efficiently and without human intervention
Read more
Increasing mooring operation safety and efficiency
MacGregor has developed the mooring solution that will enable the world's first autonomous container ship, Yara Birkeland, to undertake mooring operations without human intervention. This innovative and fully electrical system increases safety and eco-efficiency compared with conventional mooring operations.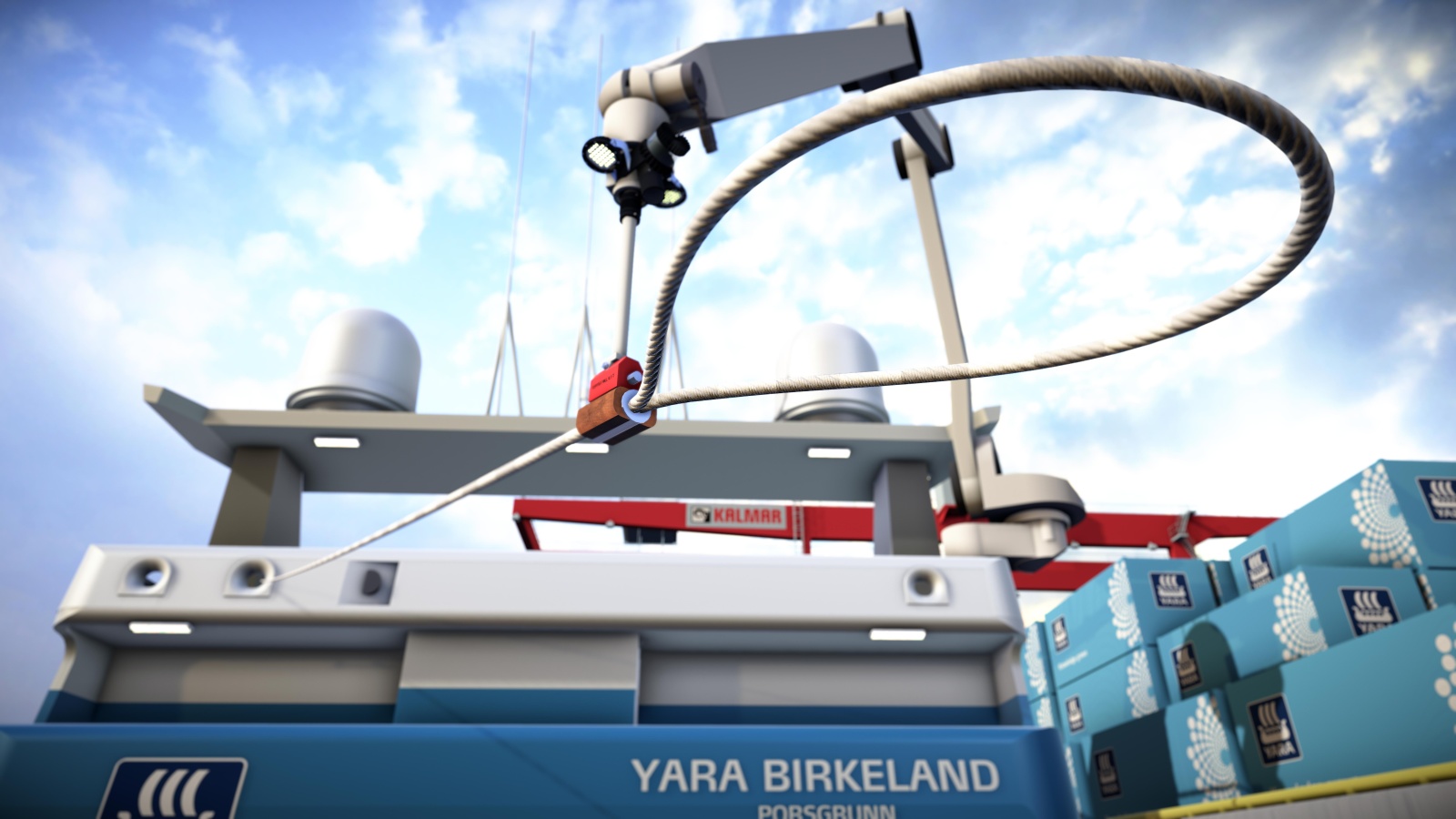 Technical summary
The system is based on a seven-axis robotic arm that takes the mooring ropes with loops and wraps them around bollards on the dock.
The robotic arm has a range of 21 meters, with the development commencing as a research project funded by the Norwegian Research Council in cooperation with the University of Agder.
The mooring system has redundant kinematics, with built-in movement compensation and track planning.
The vessel's position against the quay will inform the robotic arm where each bollard is located, and the track planning is automatically generated by the control system.
When the loop has been placed around the bollard, load-controlled winches will hold the vessel in the correct position against the quay.
About Yara Birkeland
Yara Birkeland will transport fertiliser from Yara's Porsgrunn plant via inland waterways to the deep-sea ports of Larvik and Brevik, a journey of 31 nautical miles. This will reduce emissions and improve road safety by removing up to 40,000 truck journeys annually in a densely populated area of Norway.
MacGregor worked closely with Kongsberg Maritime to develop the technologies required for remote and autonomous operations.
The autonomous loading and unloading solution, as well as transportation between the fertiliser production facilities and the quay, is being developed and will be delivered by Kalmar which is also part of Cargotec.