WALK-TO-WORK GANGWAY
Edda Wind repeat order confirms MacGregor as offshore wind service vessel technology of choice
Read more
Offshore wind energy
MacGregor has designed and built solutions for the oil & gas industry for many years, with a strong history of innovation in the development of mooring systems for floating production units and semi submersible drilling rigs.
Our extensive experience in this demanding sector, transfer of proven technologies and the development of automated solutions are supporting the progression of wind energy with a continuing focus on safety, reliability and optimum performance.
Horizon Gangways
MacGregor's all-electric gangways are designed for high performance with active motion compensation and increased automation.
The Horizon range are developed around the same all-electric architecture and using proven technology but configured in a new way.
All-electric, motion compensated walk-to-work gangway

Fully enclosed transfer bridge with industry leading internal clear width

Optional integrated personnel and goods elevator

Fully customisable foundations for optimal vessel integration

Low weight, high performance and increased automation

Full integration with AROS operator station
Colibri Cranes
The Colibri 3D motion compensated offshore crane combines our proven capabilities in crane design and manufacturing with innovative motion technology and analysis. All Colibri cranes are based on a range of cylinder luffing cranes designed for long service life in harsh North Sea conditions.
Logistics support capability is increased by enabling a single operator to seamlessly change between the crane and gangway operation from a centralised control station.
3D and wind load compensation

Unique anti-sway technology

Lightweight, high performance system

Structure detection & anti-collision

Side and off-lead detection

Independent main winch from 1T to 50T

Full integration with gangway operator station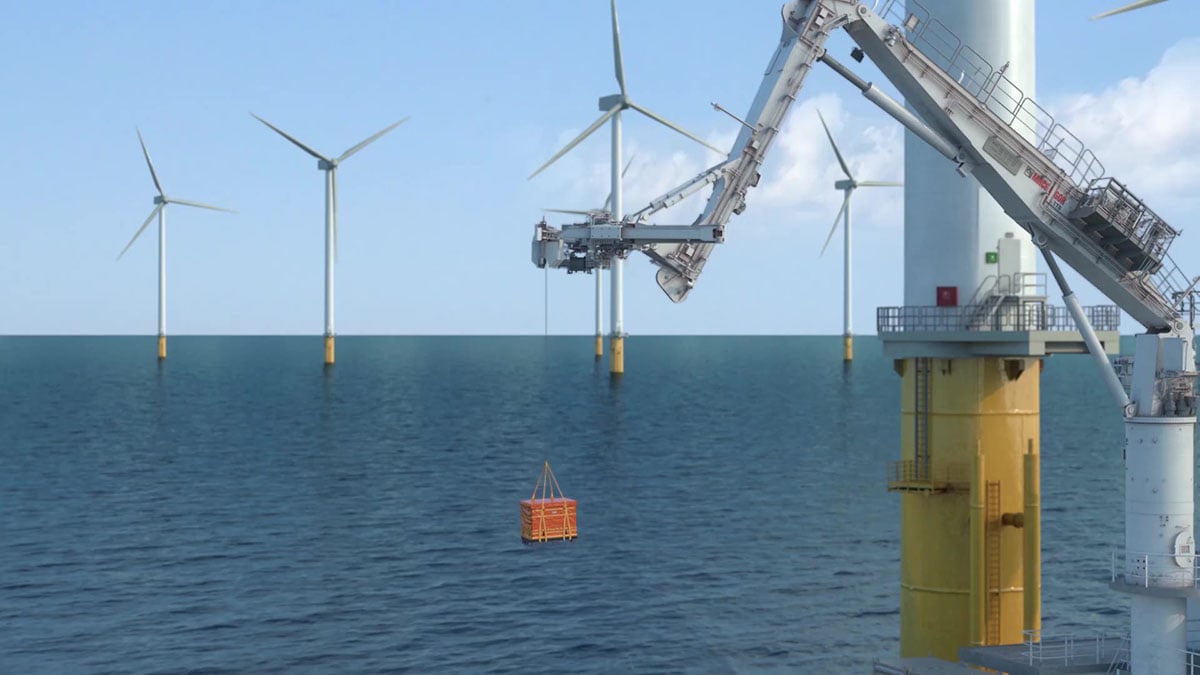 Training
MacGregor Operator and Maintenance training for the Colibri crane and Horizon gangway.
To ensure safe, efficient and economical use of Colibri crane and Horizon gangway MacGregor offers a training program which covers theory (modular based e-learnings with corresponding online sessions), simulator based operator training, hands-on operator and maintenance training and Horizon gangway operator final verification test. In addition to MacGregors own course content there is also possibilities to add customer specific subjects, such as procedures and HSE subjects.
For further information and contact details, please visit MacGregor Academy.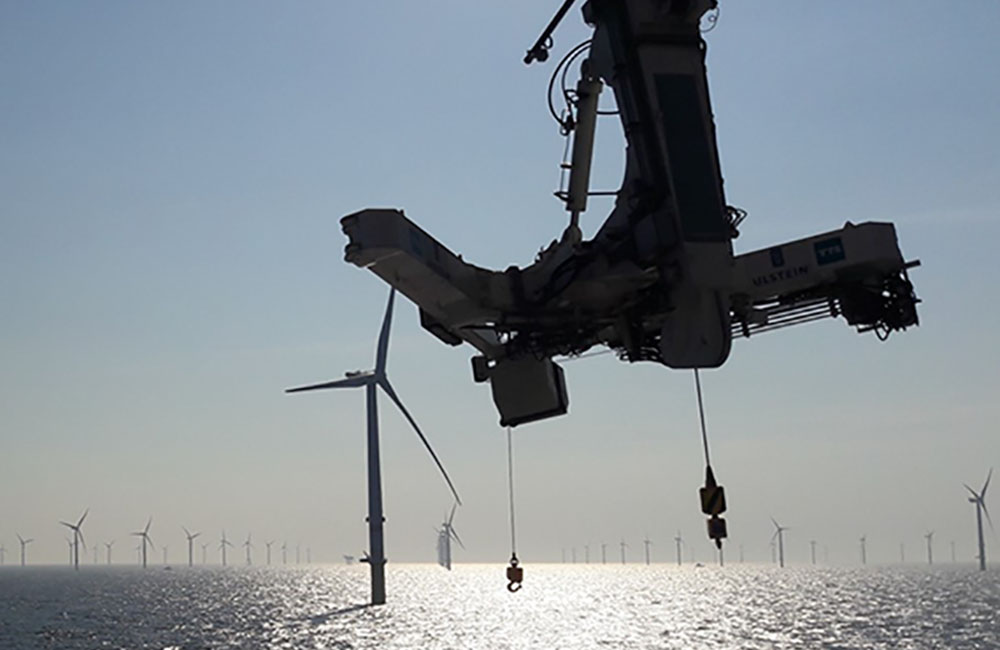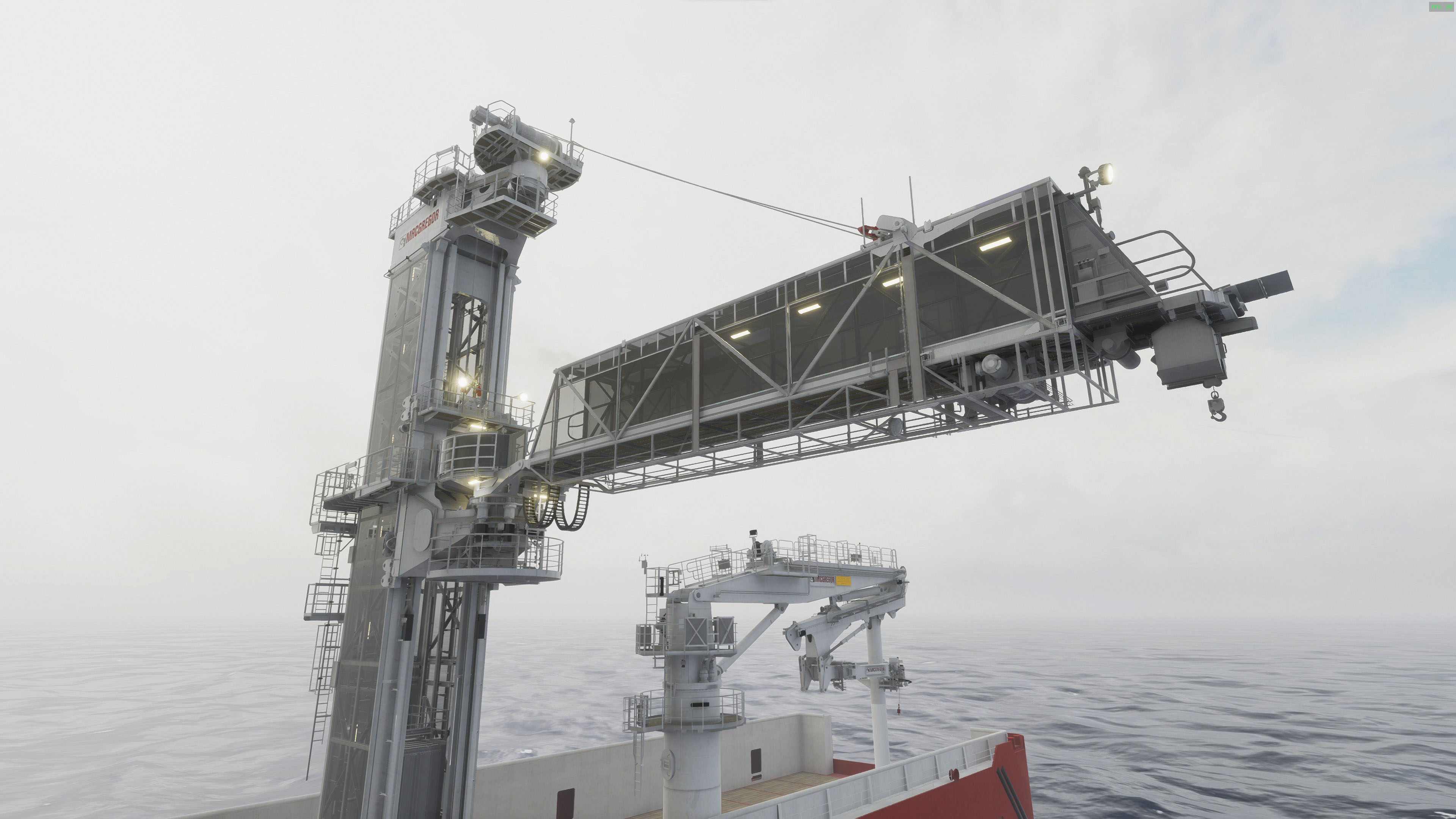 Make friends with your digital twin
Our experiences with digital twin technology have allowed us to mature and formalise our approach across the entire scope of our activities - from design and engineering to testing, verification, training, operational support and maintenance. And the more we learn, the clearer the benefits for our customers become.