Chain wheel manipulator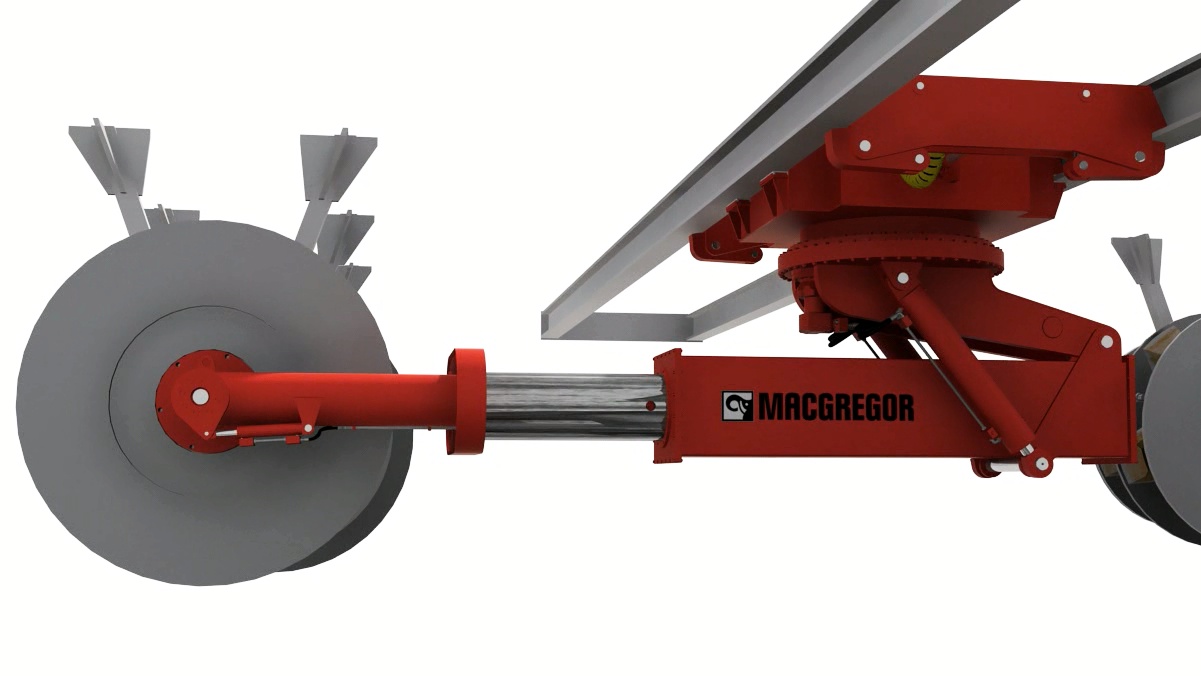 Developed in response to customer requirements, the MacGregor chain wheel manipulator (CWM) is a single upgrade or fully-integrated newbuild system that rewrites the rules for anchor handling operations.
The CWM is a system designed to perform continuous successive cycles of chain wheel installation, removal and replacement on an anchor handling/towing winch, even in adverse sea conditions, while the vessel remains at its offshore operation site.
The manipulator requires minimal manual input, substantially reducing the necessity for heavy manual work in wheel-changing operations. It can handle the full range of chain wheels for various chain sizes at all stages of the wheel changing operation and allows for variety of chain wheel storage arrangements. The chain wheel manipulator is fully remote-controlled from a portable panel and ensures cost-efficient operations and the safety of personnel and equipment.
The manipulator is designed in accordance with Det Norske Veritas' rules for certification of lifting appliances (2008) and can be designed for full integration into a newbuild vessel or modularised for retrofitting into an existing vessel.
Read more from our datasheets:
Chain wheel manipulator datasheet