An empty slot is wasted money
24 Nov 2017
Reading time

calculated text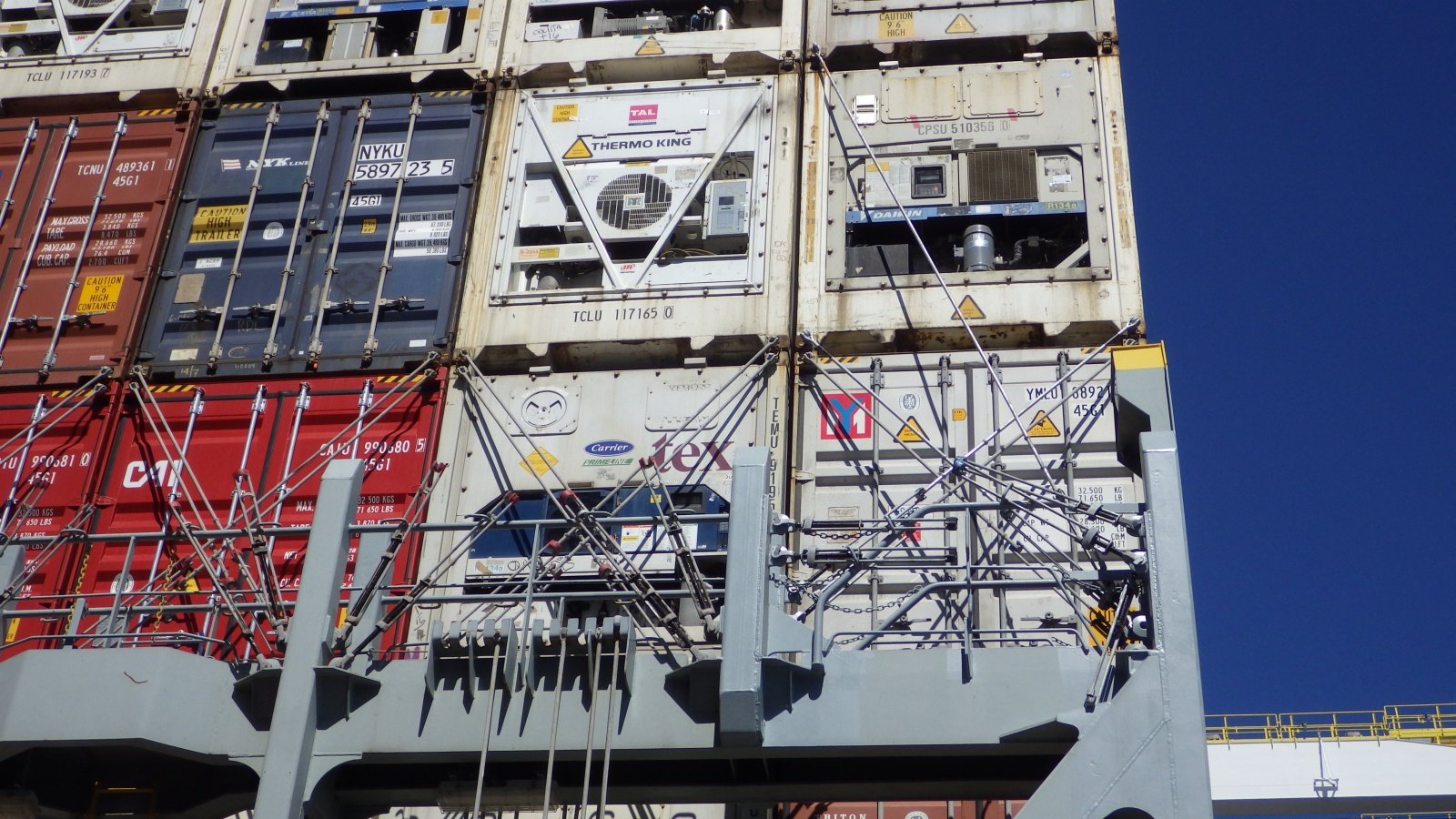 Tough markets and changing requirements dictate that operators should regularly check to see if their containerships are as productive as they can possibly be; no opportunities should be missed
Market requirements are continuously changing and these changes will affect the expected cargo profiles on a given trade. The container vessels working on those trades should therefore have their cargo systems reviewed on a regular basis to ensure that they are still optimised for their current requirements. This is the viewpoint of David Greening, P.Eng, Senior Naval Architect for leading independent owner and manager of containerships, Seaspan Corporation. It is one that MacGregor shares.
"The one and only purpose of a containership is to transport containers, so the cargo system must be considered at every stage of the design process starting from day one up until delivery and commissioning of the vessel. Thereafter it should be monitored in service to ensure that it remains effective as market conditions change," says Mr Greening.
"In these market conditions it is vitally important that we provide vessels with minimised fuel requirements and flexible cargo loading systems, which allow for maximum cargo intake of the available cargo," he continues. "We must also keep in mind that the cargo profiles are continuously changing, so flexibility is key."
Seaspan opts to optimise
In line with this thinking, at the end of 2016 and early in 2017 Seaspan contracted MacGregor to optimise the cargo systems on board eleven 10,000 TEU container vessels, known to Seaspan as 'SAVER 10000s'.
The work was carried out under a MacGregor Cargo Boost service, which is designed to improve cargo carrying efficiency and the earning potential of existing container vessels. The upgrades included an individual plan for these ships. It focused on improving their earning potential, resulting in an efficient, modern and attractive fleet for today's challenging market.
Reports coming in from the vessels since the modifications have been consistently good
- David Greening
"So far seven operational SAVER 10000 vessels have completed modifications and returned to service," explains Mr Greening. "An additional four undelivered SAVER 10000s have been modified and will be going into service shortly."
Consistently good results
"Reports coming in from the vessels since the modifications have been consistently good," notes Mr Greening. "Analysis of the actual cargo loaded shows that the modifications are working as planned during the design stage. The operational GMs have dropped from over 5m to less than 3m, significantly reducing lashing forces, allowing capacity for additional cargo.
"Also feedback from ship's crew indicates that the ISO gap adaptors enable the faster loading of TEUs on deck and lashing of those containers.
"The operation of the modified cargo securing system fully meets our expectations," he says. "It allows for more flexible, efficient cargo loading with easier lashing operations, providing better control of the vessel's GM and the resulting lashing forces. This in turn increases the vessel's cargo intake capacity."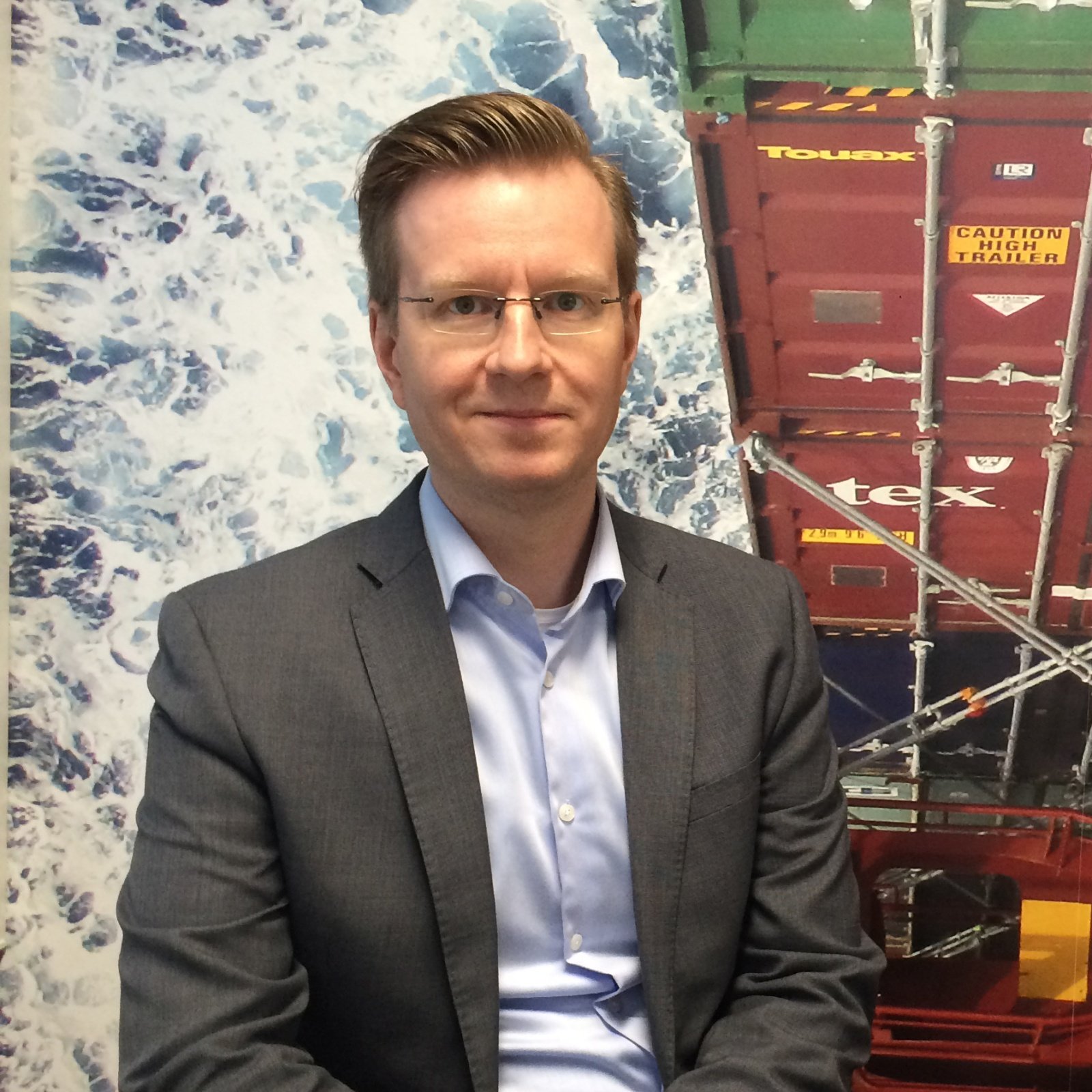 Seaspan is a progressive company and understands that as the industry changes, it must meet these needs.
When the order for the work was placed, Seaspan said that: "Market conditions and technology are always evolving; in this fleet upgrade programme, we have taken advantage of the latest technology to deliver more competitive ships for our clients. We trusted MacGregor because of our long co-operation and its ability to deliver the overall cargo system upgrade from design and hardware to training, and the software in the form of MACS3 loading computer from Navis."
In addition to cargo efficiency upgrades, Seaspan also implemented other structural changes to improve its fuel efficiency.
Details of Seaspan's 'SAVER 10000' Cargo Boosts
The Cargo Boost used for Seaspan 'SAVER 10000' ships was designed to maximise these vessels' earning potential and bring them up to par with current cargo requirements.
The 10,000 TEU vessels underwent the following improvements to their cargo securing systems:
Stack weight increase to take advantage of existing hatch cover strength
13 bays were altered to allow for loading mixed stows
Modification to the lashing system in the outermost rows to increase the loadable weight and number of containers in these stacks. The outer stacks are subjected to wind loads that often limit loading on the upper tiers; without these upper tiers the wind loads are taken by the inner stacks, reducing the number of containers in these stacks.
Modification of the lashing system to allow for the use of either internal or external lashing system depending on the charterer's preference.
These modifications were selected as they worked together to allow the movement of heavier cargo out of the cargo holds up onto the deck and therefore delivered maximum control of the vessel's operating GMs and lashing forces while providing improved cargo loading flexibility.