Widened digital portfolio promises a wealth of operational advantages
10 Nov 2017
Reading time

calculated text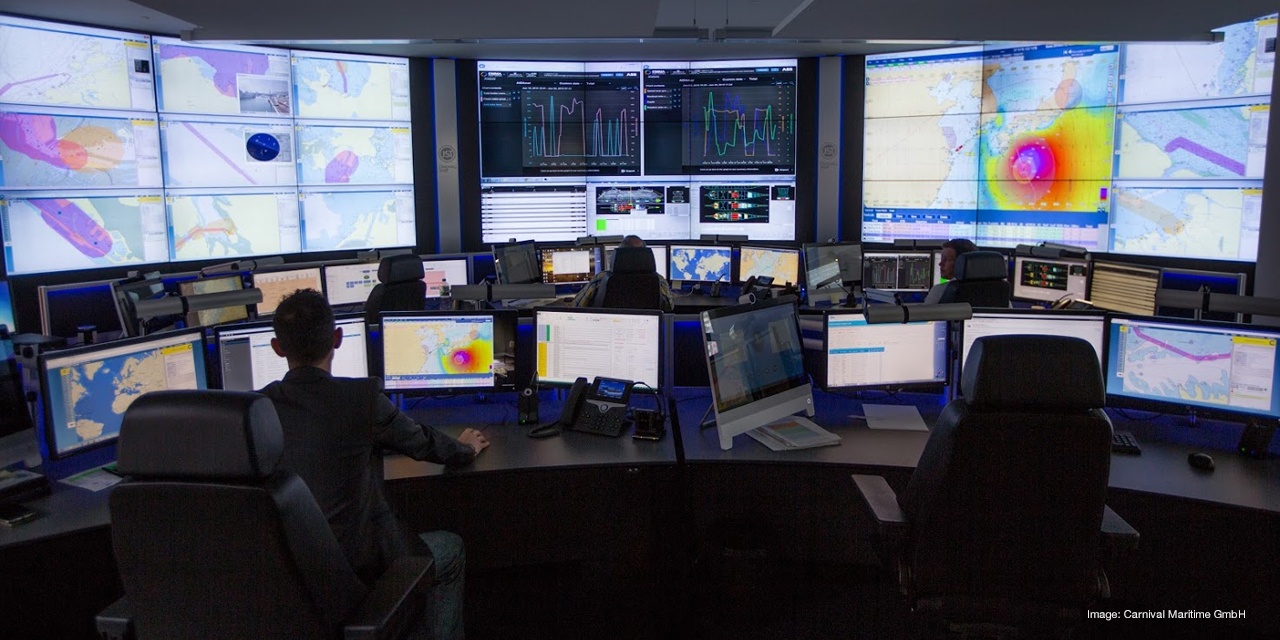 Photo: Carnival Maritime GmbH
A strengthened portfolio of digital services offers MacGregor customers a one-stop-shop for hardware, software and servicing, easing maintenance burdens and enhancing efficiency.
A strengthened digital portfolio, including specialist service solutions, which complement a market-leading range of core equipment and services, ensures that MacGregor customers benefit from all the advantages that a single, high-quality, expert partner can deliver.
Our wider digital service offering will save shipowners and operators time and money; this is what counts in commercial shipping.
- Alexander Nürnberg
As part of its strategic aim to lead the market in intelligent cargo handling, in 2016 MacGregor's parent company, Cargotec, acquired the German maritime software specialist, Interschalt. As part of its integration, in 2017 the Interschalt software division became part of Cargotec's software arm Navis, and the Interschalt service business became part of MacGregor Global Lifecycle Support.
"Our wider digital service offering will save shipowners and operators time and money; this is what counts in commercial shipping," says Alexander Nürnberg, Senior Vice President, Technology and R&D, MacGregor.
Interschalt's existing service business boosts three main areas for MacGregor; navigation and communication (NavCom) equipment; voyage data recorder (VDR) systems, and a maritime data engine (MDE) interface that standardises data and makes it easily accessible for real-time use.
Essential NavCom services
MacGregor can now offer a comprehensive range of advanced services for shipboard navigation and communication equipment. "We can individually customise modular services that can be combined into contract packages," says Andy Haynes, VP Sales and Portfolio, MacGregor Global Lifecycle Support. "These range from mandatory annual surveys to full maintenance contracts covering all the maintenance and repair needs of navigation and communication equipment. The major benefit to the shipowner is a condition-based flat rate for its fleet."
Navigation equipment covered by a MacGregor/Interschalt NavCom service includes voyage data recorders (VDRs), as well as gyro compasses, magnetic compasses, and radars from various manufacturers.
"Inoperative essential navigation and communication equipment endangers crew, ship operations and a vessel's safety," notes Mr Haynes. "Therefore we understand that the rapid delivery of services and spare parts is critical."
More than just a recorder
"Our VDR G4e and S-VDR G4e models are more than just data recorders," explains Nicola Jensch, Sales Manager of Interschalt solutions. "VDRs have been mandatory since 2002. However, through a series of developments, these simple data collectors and storage devices have been transformed into smart data providers with additional tracking and monitoring
features, which MacGregor can now offer."
Innovative MacGregor/Interschalt VDRs are available with optional real-time monitors with off-track alarms on board and ashore. Detection of non-conformity between the real-time position and the corridor data alerts those in charge such as the designated person ashore.
"Our VDRs are known to be one of the most reliable systems on the market," says Ms Jensch. "They comply with the latest IMO performance standards and more than 900 commercial vessels sail with these systems on board."
Standardised, accessible data
Demand for utilising vessel data has increased significantly over the last few years.
The MacGregor/Interschalt maritime data engine (MDE) is a software application that standardises vessel data, which is collected from voyage data recorders and other ship systems. It makes vessel data available via the standardised OPC-UA interface enabling its real-time use.
"Each ship has a unique equipment configuration, posing the challenge of having to standardise data for general and system-independent use and to optimise it for further use," notes Ms Jensch. "This applies both to an individual ship and to an entire fleet. In many cases, each supplier installs its own system on board, resulting in enormous quantities of disparate data, which our MDE makes available in a uniform structure.
"Our MDE delivers two advances not found in traditional on-board data-collection systems," Ms Jensch adds. "The first is that all data from one or more ships in a fleet with different data structures, independent of the data source and deployed platform, can be standardised and made accessible in the same structure. The second is that the MDE is an Industry 4.0 compatible network solution that makes real-time data available through a standard interface for third-party system integration, making it a very cost-effective solution."