Service investments secure long-term successes
18 Apr 2017
Reading time

calculated text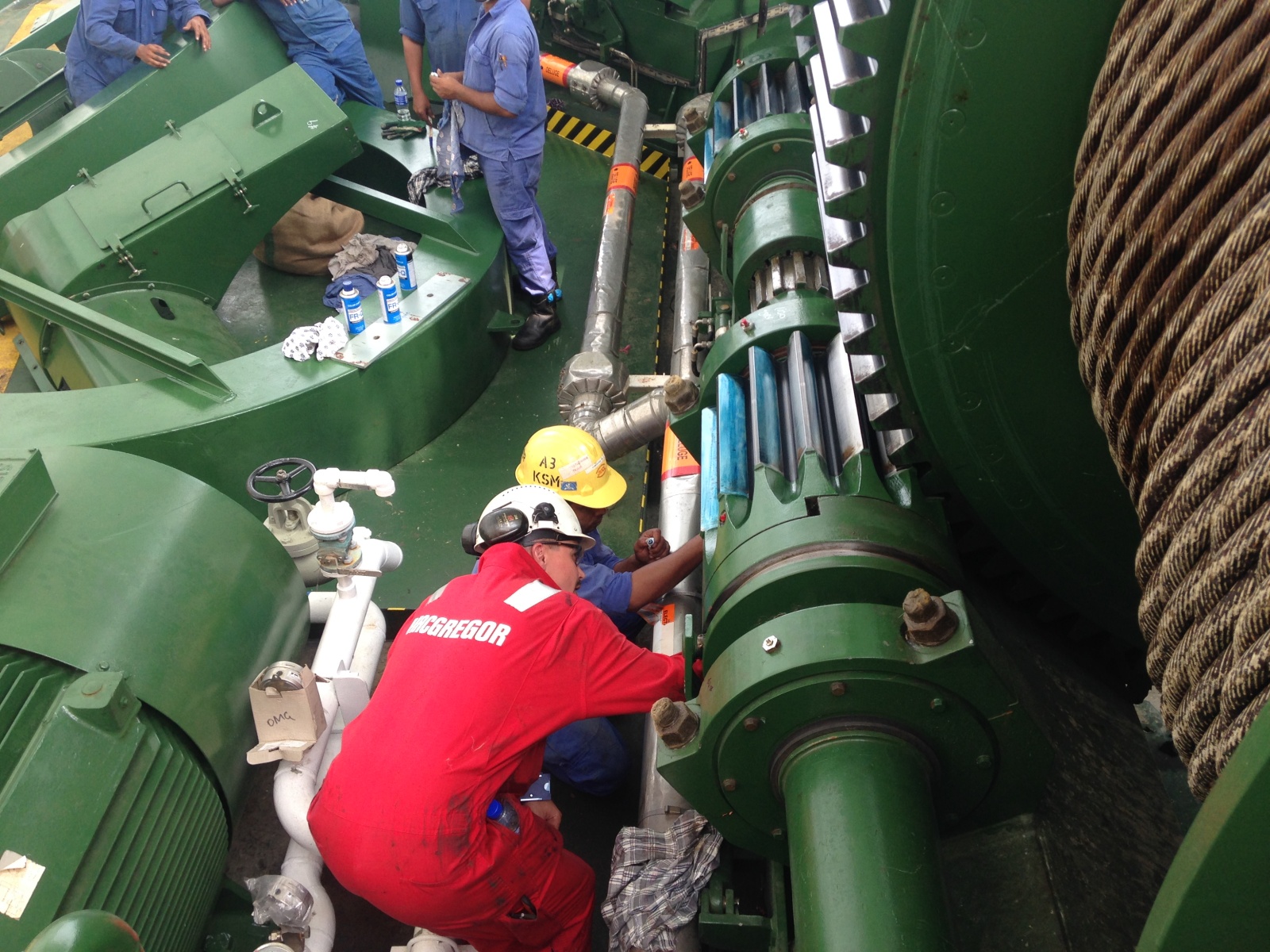 Investing in service excellence is high on the agenda for MacGregor; John Carnall who heads its Global Lifecycle Support division explains why MacGregor sees great service as key to the long-term success of its marine and offshore customers' businesses.
While others in the industry are looking to economise by reducing the service-sides of their businesses, MacGregor is taking the opposite approach. It is focusing on improving its aftersales performance by investing in a number of areas such as new customer service initiatives, training service personnel to the highest standards possible, increasing its global presence, and developing the use of 'smart' technology. MacGregor's Global Lifecycle Support division underpins this strategy for prioritising through-life equipment support and the highest availability of genuine spare parts on a global scale.
It pays off to invest in service
Times are tough in the market, but MacGregor sees this as an opportunity to invest in resources and not to shrink the services that are vital to the long-term success of its customers' businesses. We are investing so that we can deliver the right level of support right now and for years to come.
It is well known that customers will buy for the first time on the strength of a product's features and capabilities and the second purchase comes based on the quality of the supplier's aftersales services. Therefore, regardless of the tough market conditions, we must invest in developing our service capabilities.
In 2015 we interviewed 2,000 customers to find out what they wanted. The vast majority said that their main criterion was spare parts availability. Not simply for a part to be available to order, but for it to be 'on the shelf' and deliverable in the shortest possible period of time, globally.
This level of parts availability and other key strategic goals, such as making it easier for customers to do business with us and delivering service excellence, are going to be achieved through a series of interconnected steps.
Minimising downtime risks
The most effective way to maintain and service offshore and marine assets are through planned service agreements that will save customers' money and reduce their maintenance burden.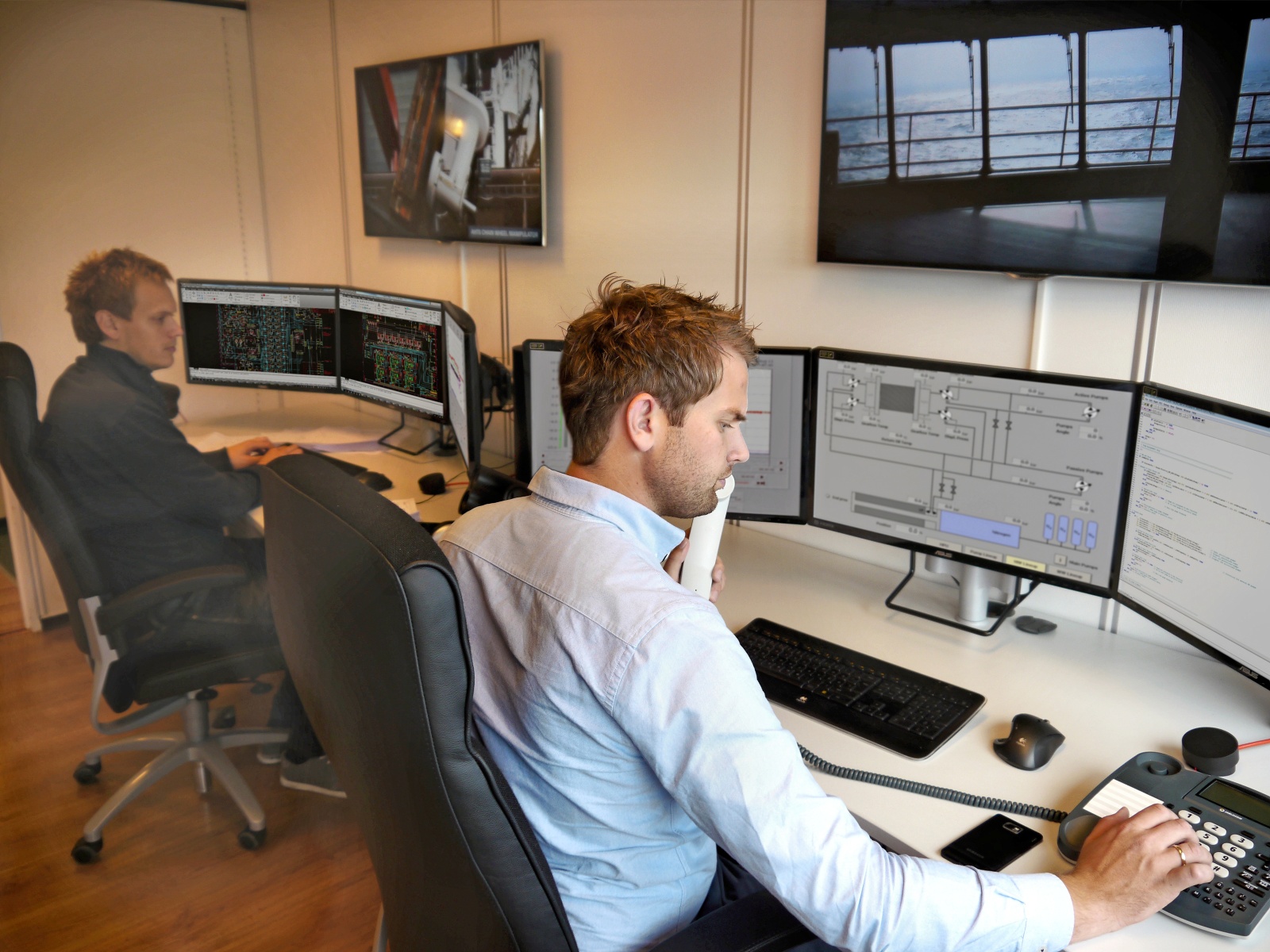 MacGregor's local engineers are the first line of intervention and the interface between the customer and MacGregor
Since 2004, we have offered MacGregor Onboard Care (MOC) planned maintenance agreements, but market conditions have changed a great deal since then. There is an industry-wide shift towards new technologies and processes designed to increase efficiency and drive down operational costs. Our latest planned service arrangements have been developed to support these changes and provide simpler and even more cost-effective cover.
We know that efficient ongoing service is key to operational success and we make this commitment with every equipment delivery. Our new service agreements are an extension of this commitment; they provide significant savings on spare parts as well as fixed rates that make budgeting simple and predictable. We have also simplified our documentation, clarified the cost-savings available to our customers and we handle all maintenance administration.
Making it easier for customers to do business with us and delivering service excellence are going to be achieved through a series of interconnected steps.
- John Carnall
Making it easier for customers to do business with us and delivering service excellence is going to be achieved through a series of interconnected steps.
In the long-term, predictive maintenance will be key to the industry's aftersales services. We envisage a future where all equipment can be tracked and monitored. MacGregor would know when any piece of equipment needed mainten­ance or when it was reaching the end of its service life. We could then base the availability of spare parts on that wealth of information and have those spares in stock ready for delivery to the vessel at a convenient port. For planned maintenance contracts with a wider scope, MacGregor would know when a particular vessel was due for service, planning the timings for maintenance and the replacement of parts as part of that service.
This is a long-term vision, dependent on a complex series of interrelated stages. To ensure that it stays on track, MacGregor has established a project management office. We will introduce new and improved products and services to the market as they become ready. This incremental plan will allow us the flexibility to refine our ideas in light of our own and our customers' experiences.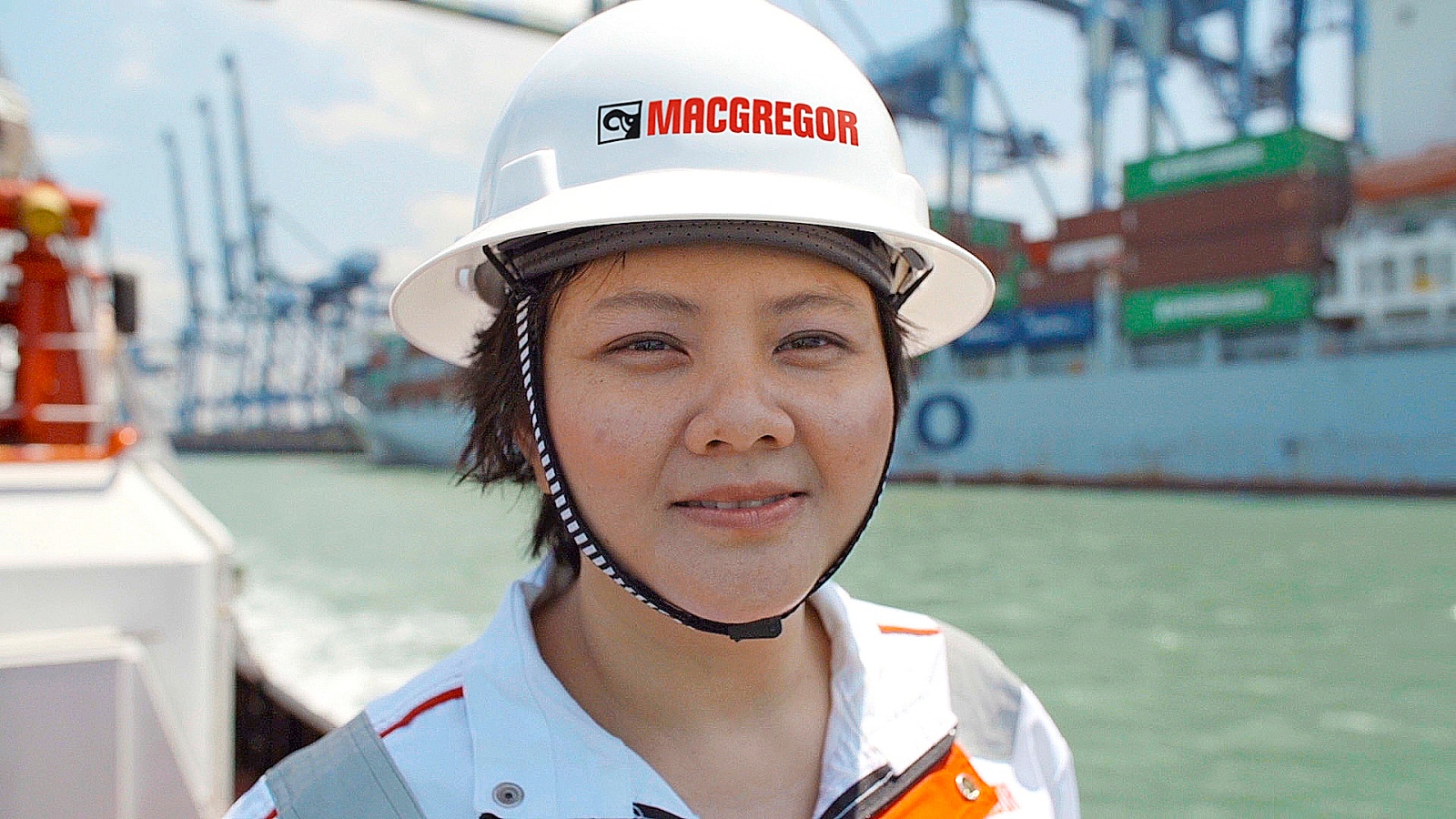 MacGregor sees that delivering a safety culture as part of its organisation is both an employee commitment and a commercial advantage
Offshore operators need reliable suppliers
We know that it is impossible to entirely eliminate the chance of breakdowns. These can be the result of human error, environmental conditions or mechanical failure. On the rare occasions when they occur, it is vital to restore normal service as quickly as possible.
In the offshore industry, the prolonged malfunction of a subsea crane could cost the owner or the end customer hundreds of thousands of dollars. For this reason the offshore industry needs reliable suppliers even more than most operators. Some may question whether it is financially viable to have one service engineer locally available in a region with perhaps only three offshore rigs. MacGregor's answer is: can we afford not to?
Remote diagnostic system
In addition to our service agreements, MacGregor offers offshore operators immediate technical support services via OnWatch, a secure online remote diagnostic system. By their very nature offshore operations are often remote so this service can prove invaluable for customers operating advanced offshore products, such as our active heave-compensated cranes, launch-and-recovery systems and module handling systems.
We are investing so that we can deliver the right level of support right now and for years to come.
- John Carnall
We are currently developing a new 'light' version of OnWatch designed for those operators needing trouble-shooting assistance for a wider range of offshore equipment. This will be introduced to the market this year.
We will always try to repair parts, only replacing them if necessary. However, remanufacturing of parts is a growing trend in the offshore industry, and sometimes remanufacturing for reinstallation can be the preferred approach. We have now sourced specialist partners to carry out this remanufacturing work, offering the equipment back to customers on a 'good as new' basis. This can be an extremely cost-effective strategy for some operators. Lead times for the remanufacturing of parts vary depending on the component.
Improving communications
For marine and offshore operations we need to follow the fleets. Ships are mobile assets and one of the biggest issues today is that you cannot be connected to a ship at all times. A key part of our overall service strategy is improving electronic communications. Cargotec's strategic acquisition of Interschalt maritime systems in March 2016 is a step forward in developing our communication capabilities.
We want to make it easier for our customers to do business with us. We will achieve this in a number of ways, but predominantly through clear communication channels, multiple points of contact, a global but local presence, transparency in our processes, digital­isation, sensor technology, e-commerce and electronic access to critical information.
Local availability of expertise
Our local engineers should be the first line of intervention. We will achieve service excellence by raising the capabilities of these local consultants. Often a problem can be quickly resolved simply with an adjustment or the replacement of a sensor. Traditionally a service engineer would have been flown from the product company. They would assess the problem, fly back and then discuss their findings and potentially order a new part, which would then have to be flown out and fitted. This approach was thorough but slow. In today's market, we aim to make this process much more rapid through the local availability of an engineering consultant with access to genuine spare parts. These experts will be the interface between the customer and MacGregor. We want to train and equip them so that they can deliver local services as close to customers as possible, contributing to the delivery of 100 percent uptime.
We are planning to equip our local service consultants with smart devices that provide access to all available relevant information, from technical data to parts availability. We are implementing this strategy in stages.
We do not need to invent anything new; we just need to be able to use what is already available to our best advantage. No one knows exactly what today's technological advances will enable us to deliver tomorrow, but I have insisted that all our products, new ones entering the market and existing ones, are fitted with – or can be retrofitted with – technology that will enable remote condition monitoring.
We have to be ready, our products have to be ready because one day we will know the full potential of today's technological capabilities and I want to ensure that MacGregor's customers will reap the benefits.