OnWatch Scout
Maximising operational availability and minimising unplanned downtime
Read more
OnWatch Scout
MacGregor and Kongsberg Digital to collaborate to verify the operational benefits of a high quality, standardised and secure digital service solution
Read more
Protect your business and minimise unplanned downtime
OnWatch Scout increases the flow of information and moves support from a reactive to proactive mode, with operational data streamed directly from the vessel, monitored, analysed and used to provide guidance on performance.
Shipowners and operators can maximise the availability, earning potential and efficiency by:
Mimimising unplanned downtime
Monitoring component condition and predicting potentially critical performance issues
Optimising planned maintenance intervals through measurement of use and condition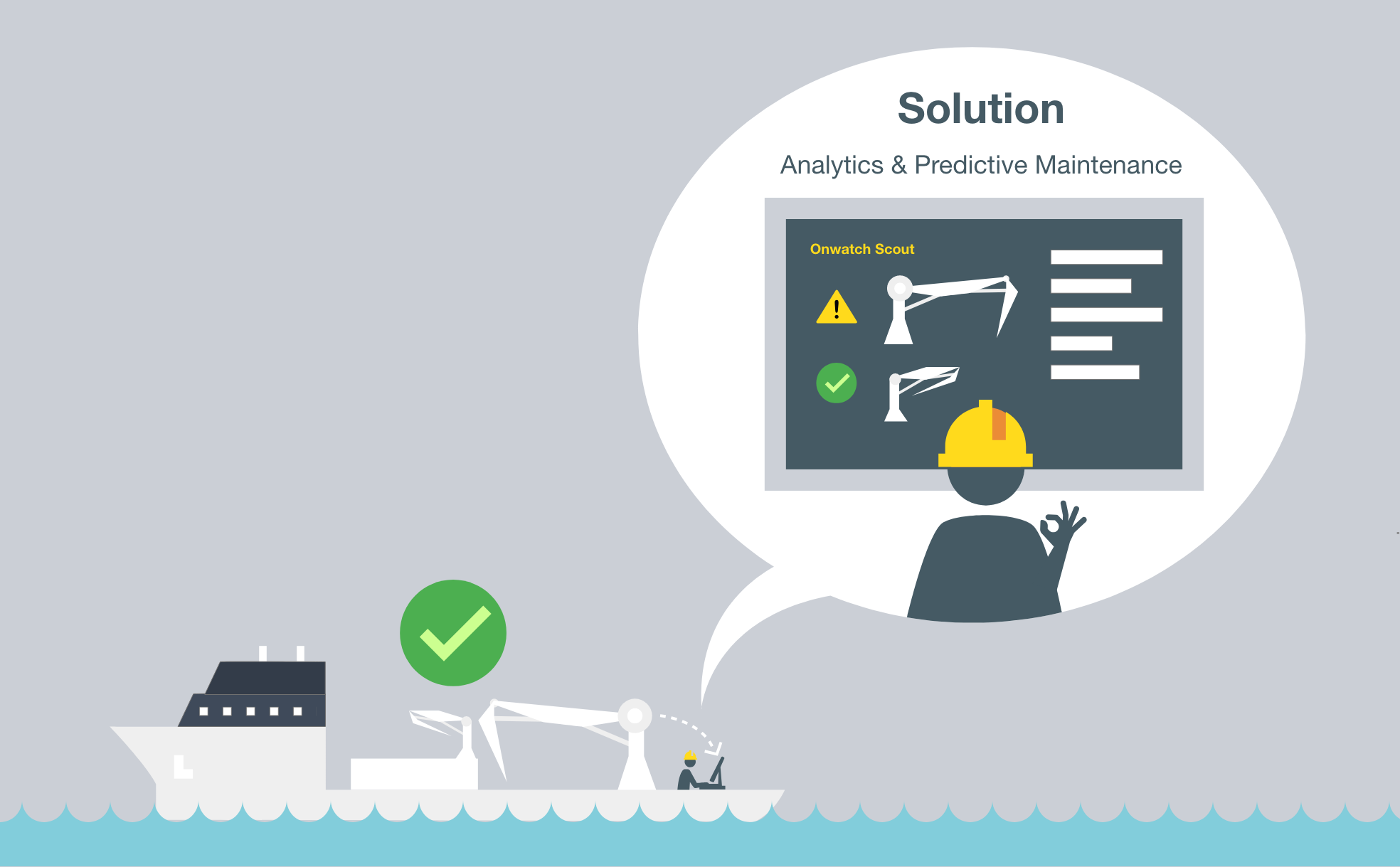 Analytics & predictive maintenance
OnWatch Scout connects installed equipment to advanced monitoring systems that continuously analyse component condition and predict maintenance needs.
The system detecs patterns in equipment behaviour which, through a combination of extensive experience, technical expertise and the application of artificial intelligence, can identify changes that indicate risk of failure.
Analyse data to quickly identify and isolate problems
Detect operator errors and identify incorrect maintenance
Guide crew through difficult operations and repair processes
OnWatch Scout enables shipowners and operators to maximise the availability, earning potential and efficiency of their valuable assets
Contact us