GLB cargo crane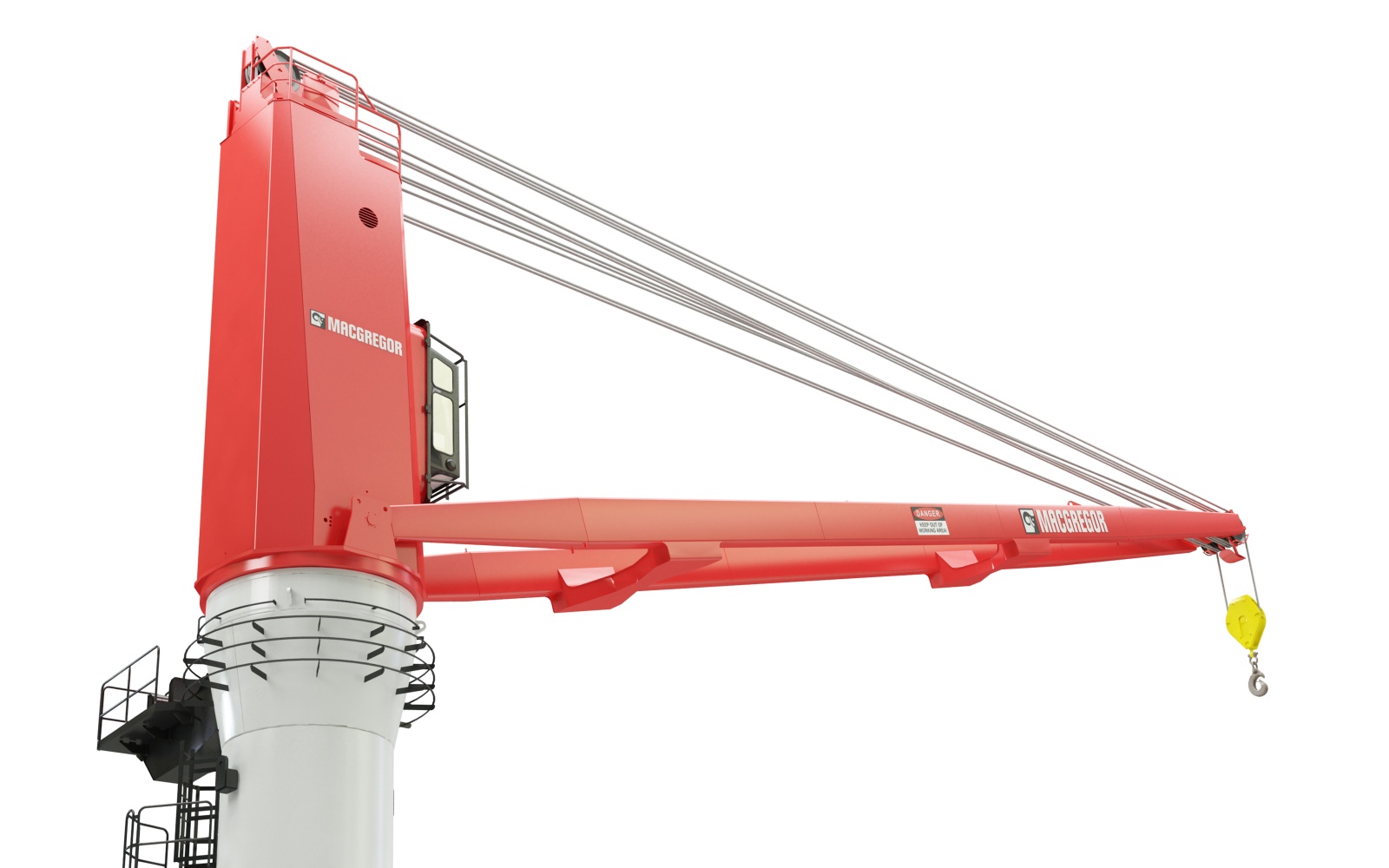 MacGregor understands that high performance, high precision cranes are the basic requirement for fast, effective bulk handling.
GLB electro-hydraulic deck cranes are intended for use on bulk carriers. They work in some of the toughest conditions, so a robust, reliable design is essential.
The cranes have a stepless control system, with hoisting, luffing and slewing motions all independent of each other. This means that at their maximum capacity, GLB cranes can operate at full speed using all three movements at the same time.
MacGregor GLB crane designs are based on our lengthy experience and are backed-up by unrivalled global service support and a proven track record of more than 13,000 crane deliveries worldwide over the past 50 years.
General design
GLB cranes are designed to meet the rules of all recognised classification societies. The range covers lifting capacities from 25 to 45 tonnes, with outreaches of between 18-32m.
GLB cranes are built from modules and are easy to maintain and install. They can also be supplied with the tools needed for handling specific types of cargo.
Important crane criteria
Excellent positioning performance
Prepared for grab equipment
Robust design
All machinery is weather-protected inside crane housing
Level-luffing
Crane Control System
In-house system development
Individual adjustment possibilities
Integrated diagnostics functions
Optional features available
Hydraulics
Closed hydraulic system; all motions are available at the same time at full speed and load
Low power consumption
Planetary gears and hydraulic motors with fail-safe brakes
Read more from our brochures:
Cranes for all ship types
Cargo handling book
GLB crane datasheet
Cranes for all ship types brochure
Related shiptypes