Hydraulic pivoting hatch covers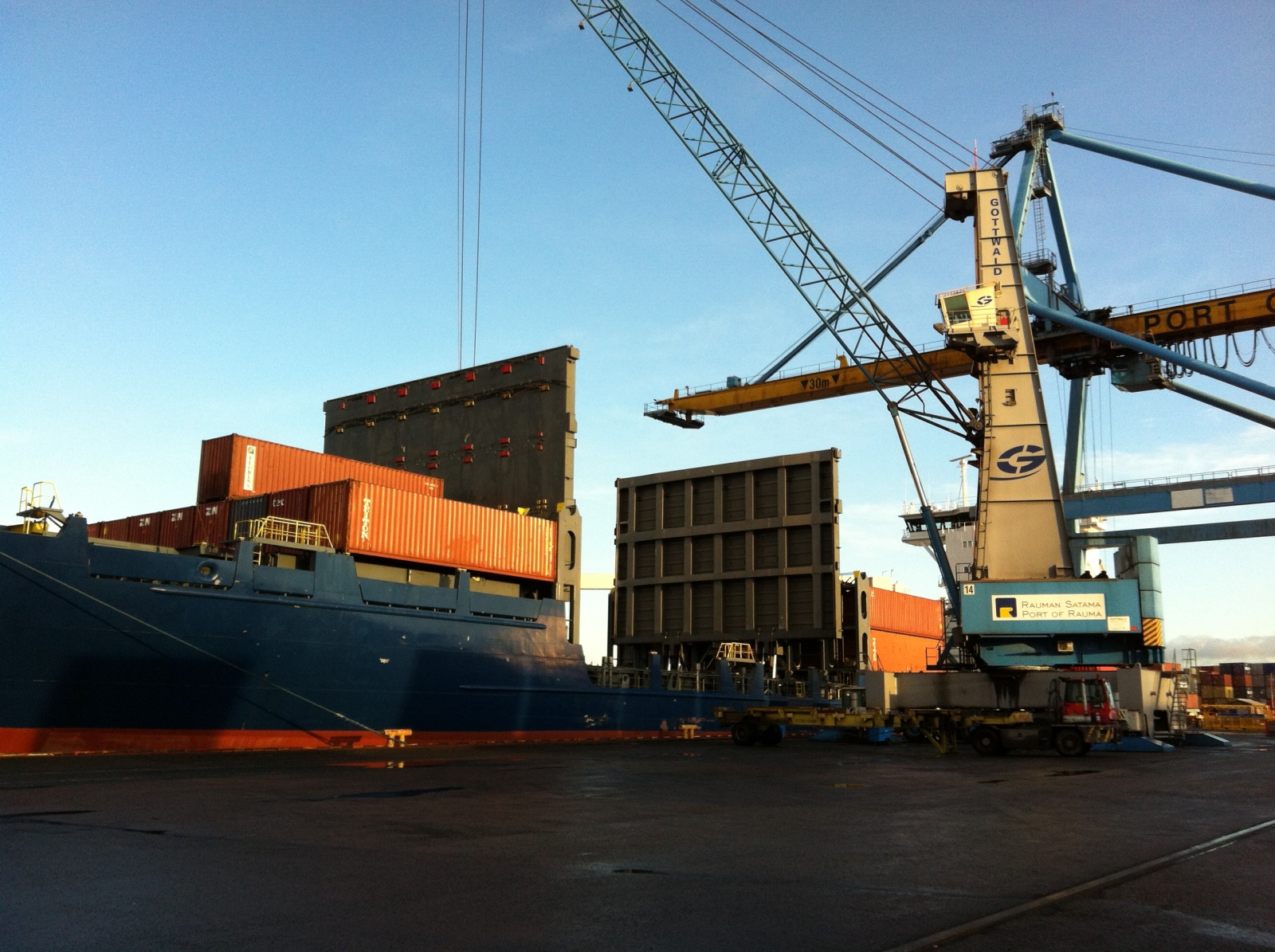 Pivoting hatch covers make the most efficient use of available deck space. They are primarily used when multiple panels are not required, or when the deck arrangement is configured to have a short, vertical stowage space.
Large pivoting hatch covers are used in feeder container ships. Small pivoting hatch covers are particularly useful for covering small hold openings, such as grommet stores, which are used for storing wire slings and other cargo lifting gear used on general cargo vessels. Typically these are deep storage spaces with a small hold opening.

Due to the vertical stowage position of pivoting hatch covers, the dimensions of other deck machinery, for example cranes, have to be carefully taken into account when designing a pivoting hatch cover arrangement.
The size of the hatch opening and the space available for panel stowage are the main criteria for opting for pivoting hatch covers. The maximum length of a pivoting hatch cover is 45ft. The arrangement for a hold opening can be configured to meet the needs of a specific cargo hold as follows: a single pivoting hatch cover (1+0); two pivoting hatch covers facing each other (1+1); or one pivoting hatch cover used in conjunction with another type of hatch cover (1+n).
As with folding hatch covers, pivoting hatch covers are operated by hydraulic cylinders.
Read more from our brochure: