Stacking hatch covers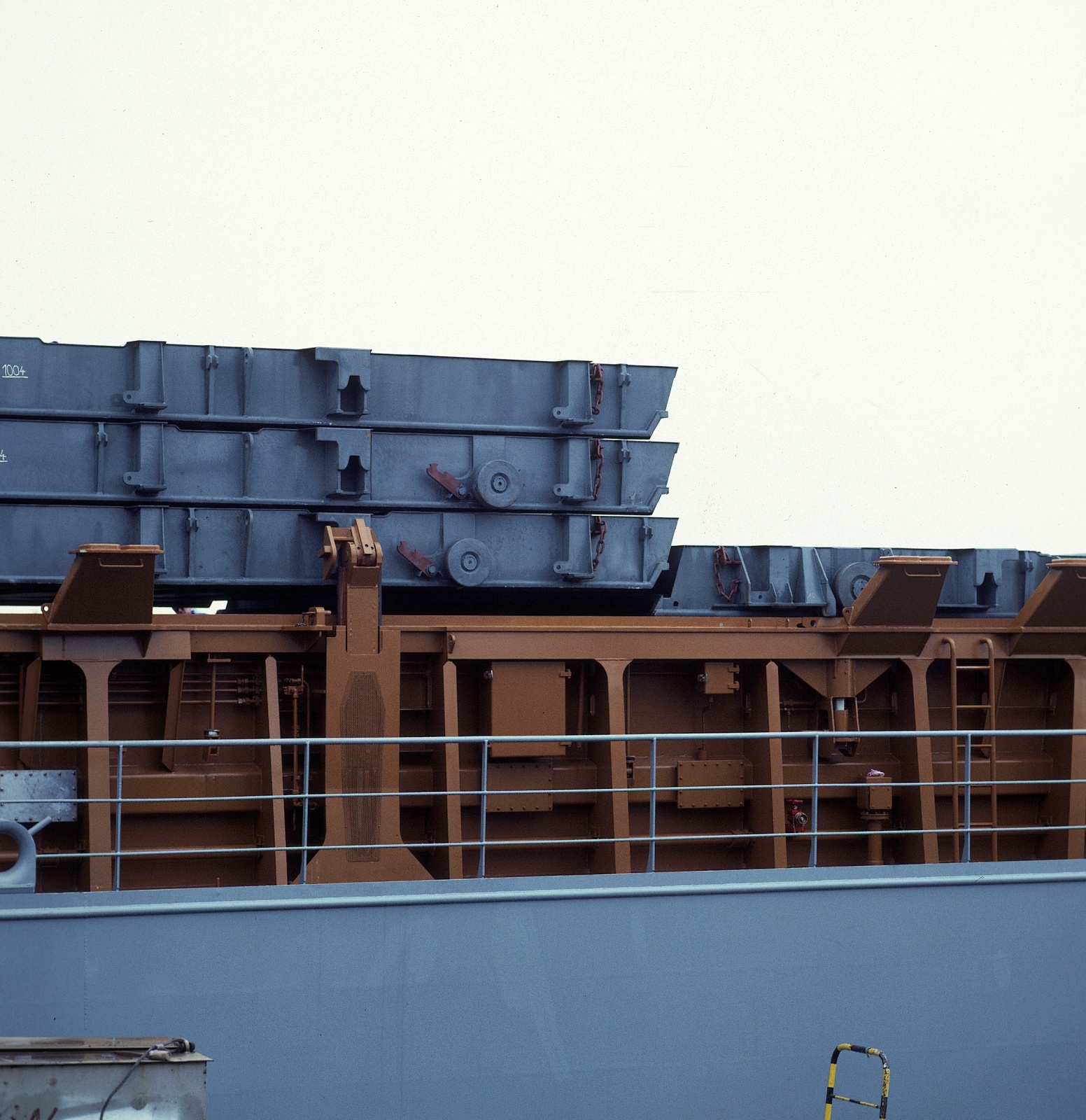 For vessels requiring a relatively small, simple hatch cover systems, stacking hatch covers for weather decks are a good choice. They are usually all hydraulic in operation and the panels move into stowage or closure positions in a specific sequence.
A set will comprise several panels – each of which is fitted with a towing device that can be connected to move the panels to and from a stacking position by a continuous chain-drive mechanism.
The chain-driven stacking hatch cover system employs the same hoisting principles as the MacGregor piggy-back system
Read more from our brochure: