Wire clamp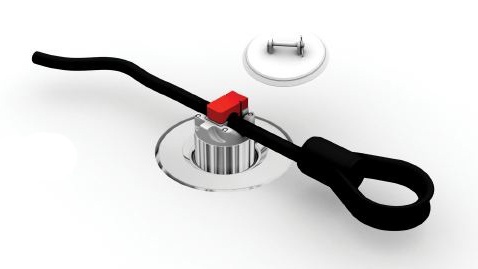 MacGregor wire clamps are primarily designed for clamping a wire to prevent its uncontrolled rotation when disconnecting, therefore avoiding torsion forces on the wire when released. MacGregor wire clamps are welded to the deck. When not in use, the wire clamp system is preferably retracted with the top hatch flush with the deck.
The wire clamp system can also be used to grip and hold a chain link, a shackle or similar items.
The benefits of a MacGregor wire clamp for controlled torsion release are:
Increased safety on deck
Wires can be disconnected without the concern of uncontrolled torsion release.
Models:
Type WK 55/100: wire diameter . . . . . . . . . . . . . 55 -100mm