MacGregor technologies propel offshore wind energy production
24 Nov 2017
Reading time

calculated text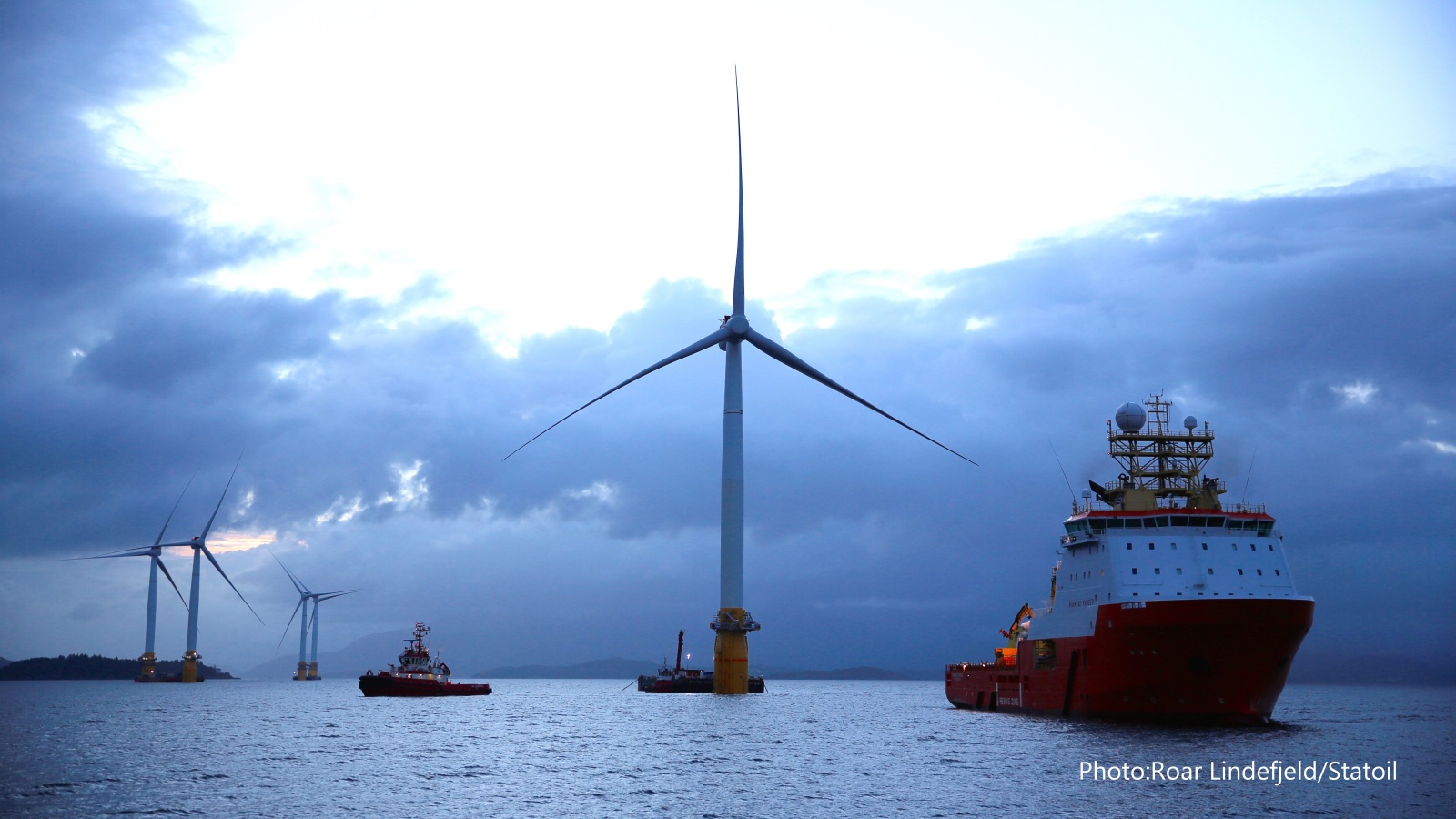 MacGregor technology is supporting the renewable fuel economy through novel innovations geared towards advancing commercially viable, ecologically sustainable wind power systems
The renewable energy sector has seen a number of significant developments in recent years; advances that are helping to provide greater global energy security. With an abundance of space and plentiful resources, offshore wind farming is one aspect of renewable power-generation that encourages the development of innovative solutions for environmental engineering.
Offshore wind speeds tend to be higher and less variable than on land and any increase in speed of only a few miles per hour can significantly strengthen the amount of energy produced.
By the end of 2016, Europe commanded approximately 88 percent (12,631 MW) of all offshore wind installations with the remaining 12 percent comprising China, Japan, South Korea and the United States.
Currently, numbers stand at 14,384MW of installed offshore wind power capacity in 14 markets worldwide. According to the Global Wind Energy Council (GWEC), 2017 is forecast to surpass 2015's record total, with roughly 60GW of additional installed grid-connected capacity globally; 3GW is scheduled to be installed across Europe alone. This figure is predicted to rise to an annual market total of around 75GW in 2021, resulting in a combined worldwide total of 800GW by the end of the year.
Capitalising on a growing market
Today's widespread focus on a more diverse energy mix to reduce emissions is conducive to greater offshore wind opportunities across the world and as such, the global market forecast is promising. According to market analyst Westwood Global Energy Group, the UK, Germany and China are expected to spearhead future offshore wind spend, collectively accounting for 39 percent of the EUR 402 billion total global capital expenditure (CAPEX) over the next decade; a result of increased installation activity and investments in new European projects.
The Group forecasts a peak CAPEX of EUR 47 billion for 2020, propelled by emerging markets in Europe (including France, Sweden, Denmark, the Netherlands and Poland), the US and South Korea. It also predicts that between 2017 and 2026, these markets will contribute more than 14.5GW of additional capacity; a CAPEX of EUR 69 billion.
Winds of change
MacGregor continually strives to foster new approaches to support the renewable energy industry. At the end of 2015, it made the notable shift into this sector when it secured an order to supply mooring systems for the world's first floating wind farm; Statoil's 30MW Hywind pilot wind farm, in Scotland, UK.
Following six years of testing and a successful demonstration project off the coast of Norway, the floating farm has reached its final destination; an area known as the Buchan Deep – 25km off the coast of Peterhead in Aberdeenshire, Scotland.
All MacGregor's Pusnes substructure connection mooring systems were delivered to the site in 2016, in preparation for the installation of the five wind turbines. "The offshore installation of the last wind turbine was completed in mid-August," says Jan Martin Grindheim, Director, Floating Solutions at MacGregor. "Our equipment met all expectations and the installation process went smoothly."
The Hywind pilot farm is now operational, powering up to 20,000 in the UK. "This contract represents a step change for MacGregor in terms of entering a new industry sector," adds Mr Grindheim.
"The project hinges on applying proven technology in new applications," he continues. "MacGregor was chosen for the task because of its long history of designing and delivering very reliable mooring solutions for offshore floating production units operating in harsh North Sea conditions."
Hywind is designed to demonstrate cost-efficient solutions that will enable the commercial capture of wind energy in harsh environments. MacGregor was contracted to deliver a Pusnes substructure mooring connection system to each of the pilot project's five new 6MW floating wind turbines. The ballast-stabilised turbine structures are each equipped with a three-point mooring system employing site-specific anchors.
The wind farm covers an area of approximately 4.2km² and operates in waters over 100m deep, with average wave heights of 1.8m. The average wind speed in the area is roughly 22mph (10m/s).
MacGregor technologies propel offshore wind energy production