Service boats for fish farms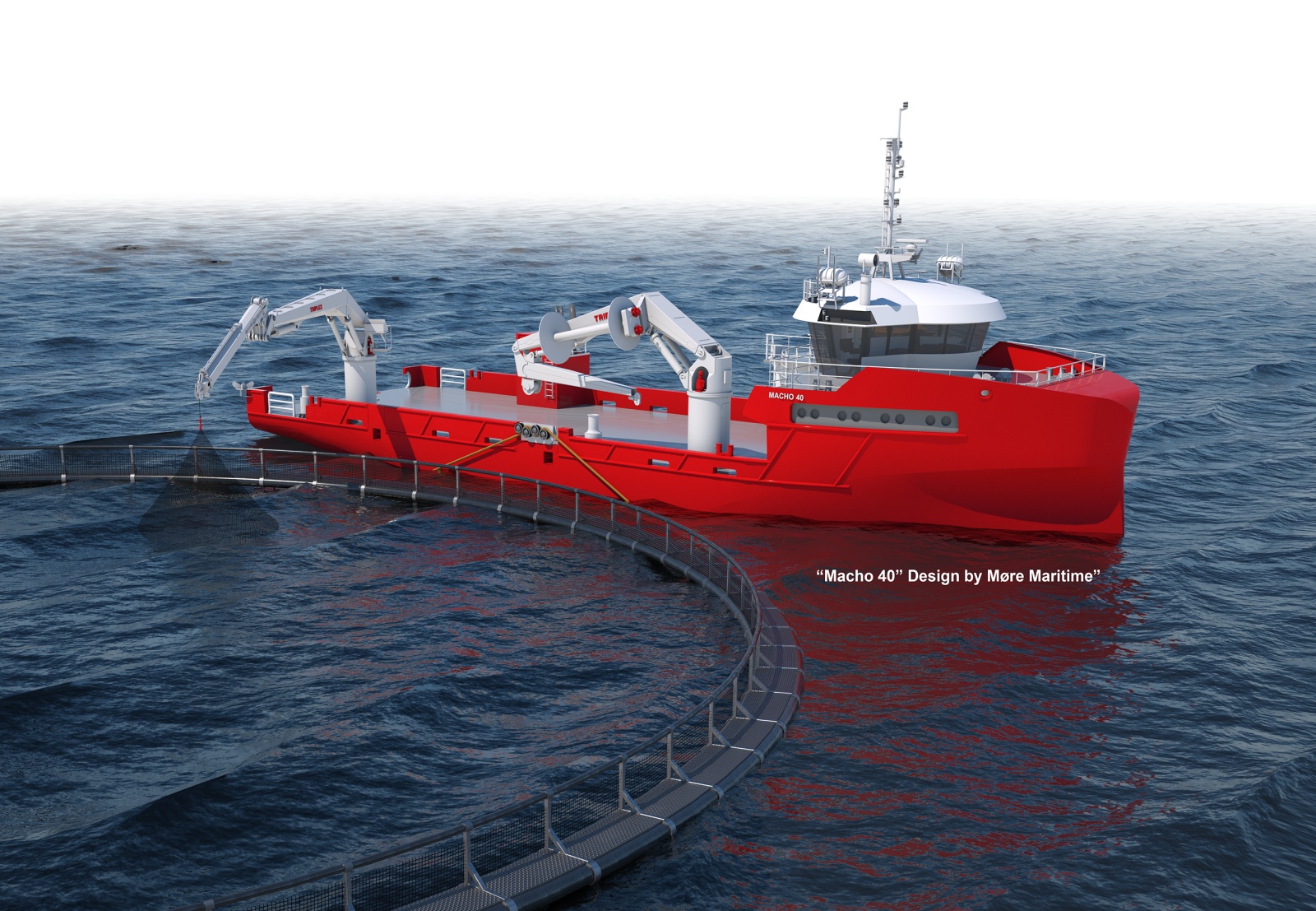 MacGregor products are designed to ensure safe, sustainable and efficient operations. A safety focus is particularly important for future aquaculture industry developments as it moves towards more exposed locations, where vessels and deck-handling systems will have to meet the needs of- more challenging and demanding conditions.
Aquaculture service vessels are used for a variety of different operations including fish welfare, support services, anchor handling/ mooring operations, diving /ROV operations, towing, net cleaning and supply duties. They are a vital part of the day-to-day running of a fish farm, as well as establishing and maintaining its infrastructure.
MacGregor supplies world-leading systems and equipment for these vessels including deck cranes, shark jaws and towing pins. Shark jaw and towing pin designs have been developed based on our offshore support vessel experience, while deck crane designs have benefitted from our knowledge from both the offshore- and the fishing industry. MacGregor systems are manufactured in a variety of sizes and customised to suit each individual vessel's needs.
Our extensive experience and proven performance in the industry enables us to deliver solutions that not only meet an owner's requirements but also withstand the conditions that vessels operate in.
Products for Service boats for fish farms