Deepsea RoRo ships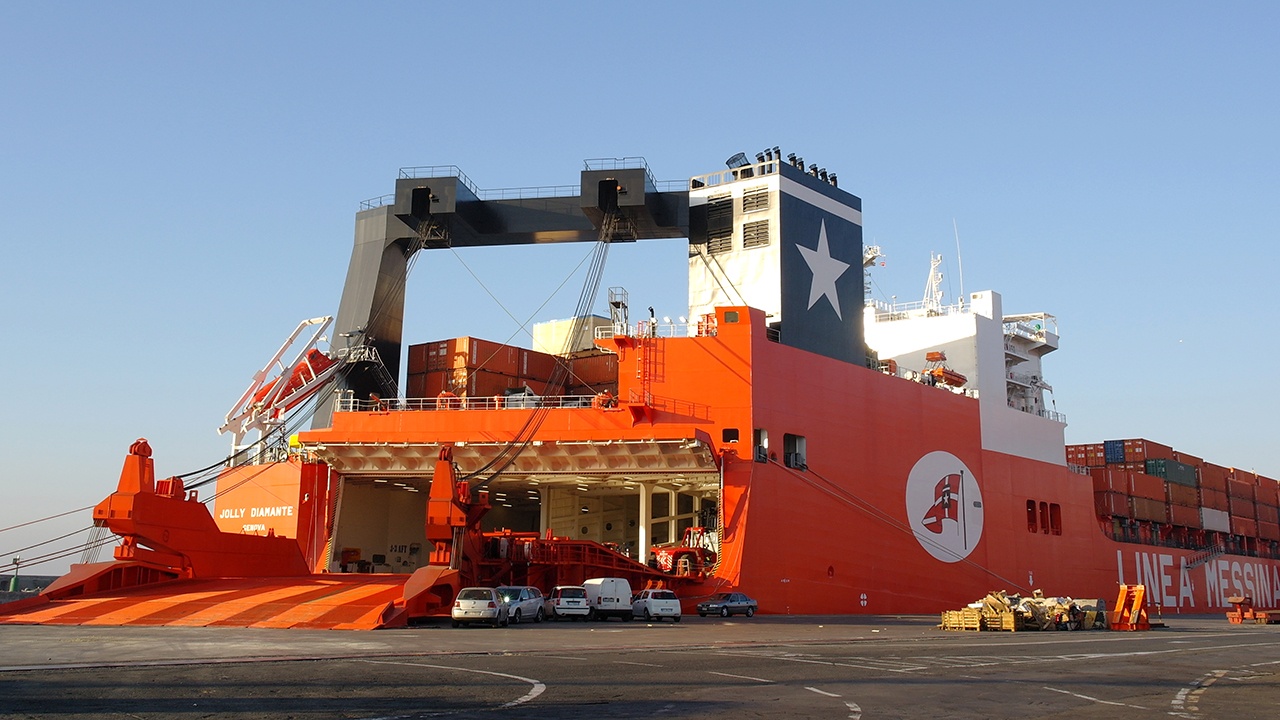 Photo: Ignazio Messina & C.
Deepsea RoRo ships are designed to carry a mixture of rolling cargoes, so flexibility and cargo carrying efficiency are essential. MacGregor solutions optimise and enhance the functionality of your deepsea RoRo ships by harmonising the essential cargo flow functions of access, stowage, care and handling.
Deepsea RoRos can be used for cars, buses, lorries, high-and-heavy cargo, special product cargo and the heavy-duty transport of steel and paper.
MacGregor RoRo cargo access equipment is installed on the majority of the world's deepsea RoRo fleet.
Roll-On/Lift-Off (RoLo) vessels are required to call at ports with a varity of quay facilities. Therefore these vessels need to be flexible, both when it comes to access from the quay and the internal arrangements.
Container and RoRo (ConRo) vessels can carry a combination of cargo types. Containers are loaded/lifted off by cranes, heavy and oversized cargo and vehicles are rolled on/rolled off.
Read more from our brochures:
Products for Deepsea RoRo ships