GLE cargo crane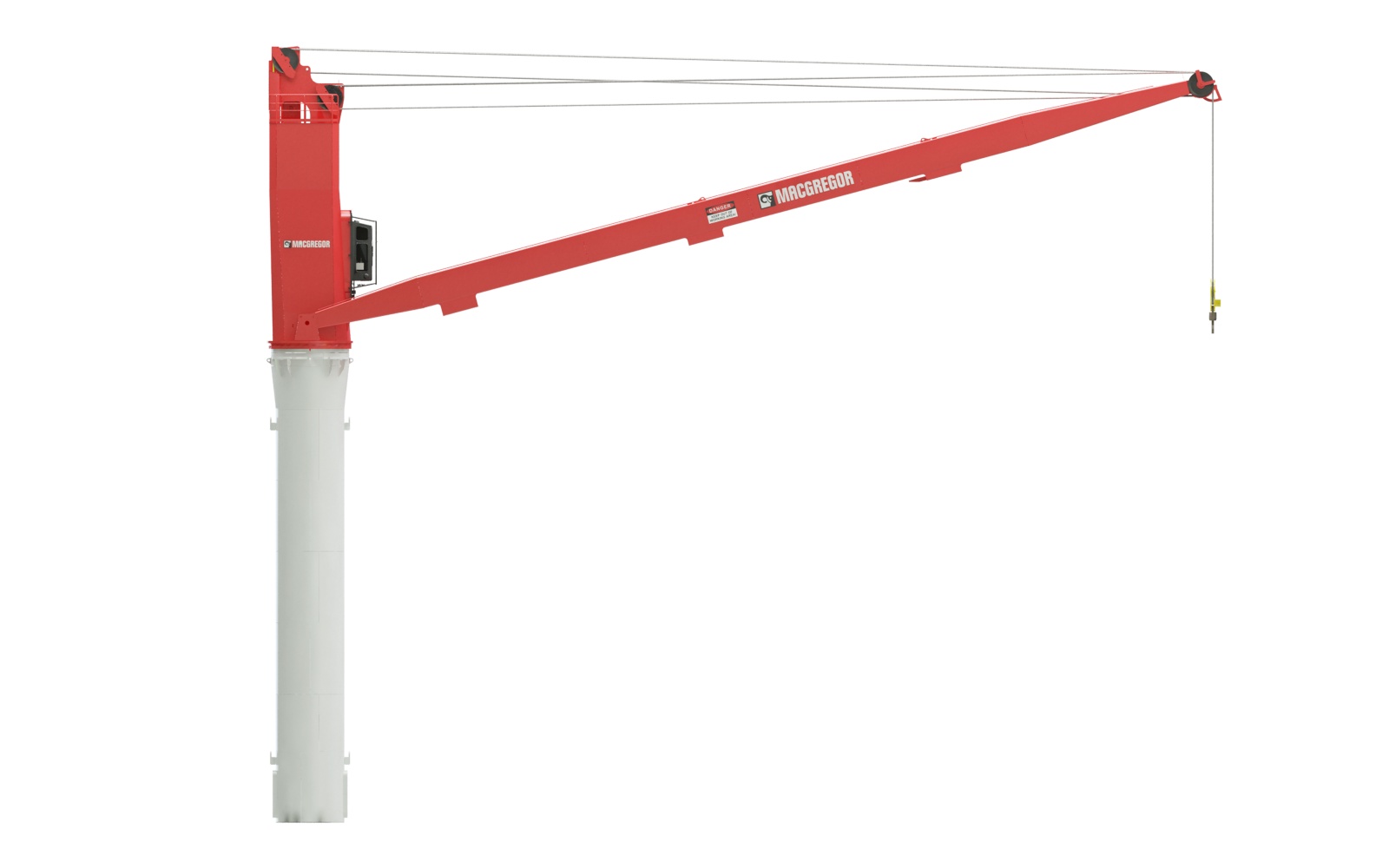 MacGregor variable frequency drive (VFD) electric cranes are accurate and eliminate the need for hydraulic oil. They are energy efficient in operation and have lower power consumption demands, translating to lower running costs and ultimately a lower environmental impact. They also offer lower maintenance requirements and shorter operation times.
The MacGregor GLE crane series delivers all these benefits to general cargo market. They are built upon a variable frequency drive (VFD) design and inherit the proven characteristics of the previous generation of wire-luffing cranes. All machinery is enclosed within the crane housing, ensuring safe operation and ease of maintenance
The GLE is the electric-drive version of the GL crane. Both the electric and electro-hydraulic cranes have the same safe working loads (SWL) and outreaches.
GLE crane designs are based on MacGregor's lengthy experience and backed-up by unrivalled global service support and a proven track record of more than 13,000 crane deliveries worldwide over the past 50 years.
Sustainable
No hydraulic oil (a typical hydraulic crane of this type uses approximately 700 litres of oil
Low noise levels
Low starting current
30-35 percent less power consumption
30-35 percent lower energy (oil) consumption
Requires less installed power on board
20 percent lower maintenance costs
Reduced carbon footprint
Enhanced cargo handling efficiency
Improved operational performance
Short response times
Maximum speed based on actual load
Exact position of the load is maintained even without the brake applied
Safety
Diagnostic check at start-up procedure
Overload protection with load cell as standard
Crane performance will automatically adjust when operating in extremely high temperatures to avoid downtime
Read more from our brochures:
Cranes for all ship types
Cargo handling book
GLE crane datasheet
Cranes for all ship types brochure