General purpose (GP) crane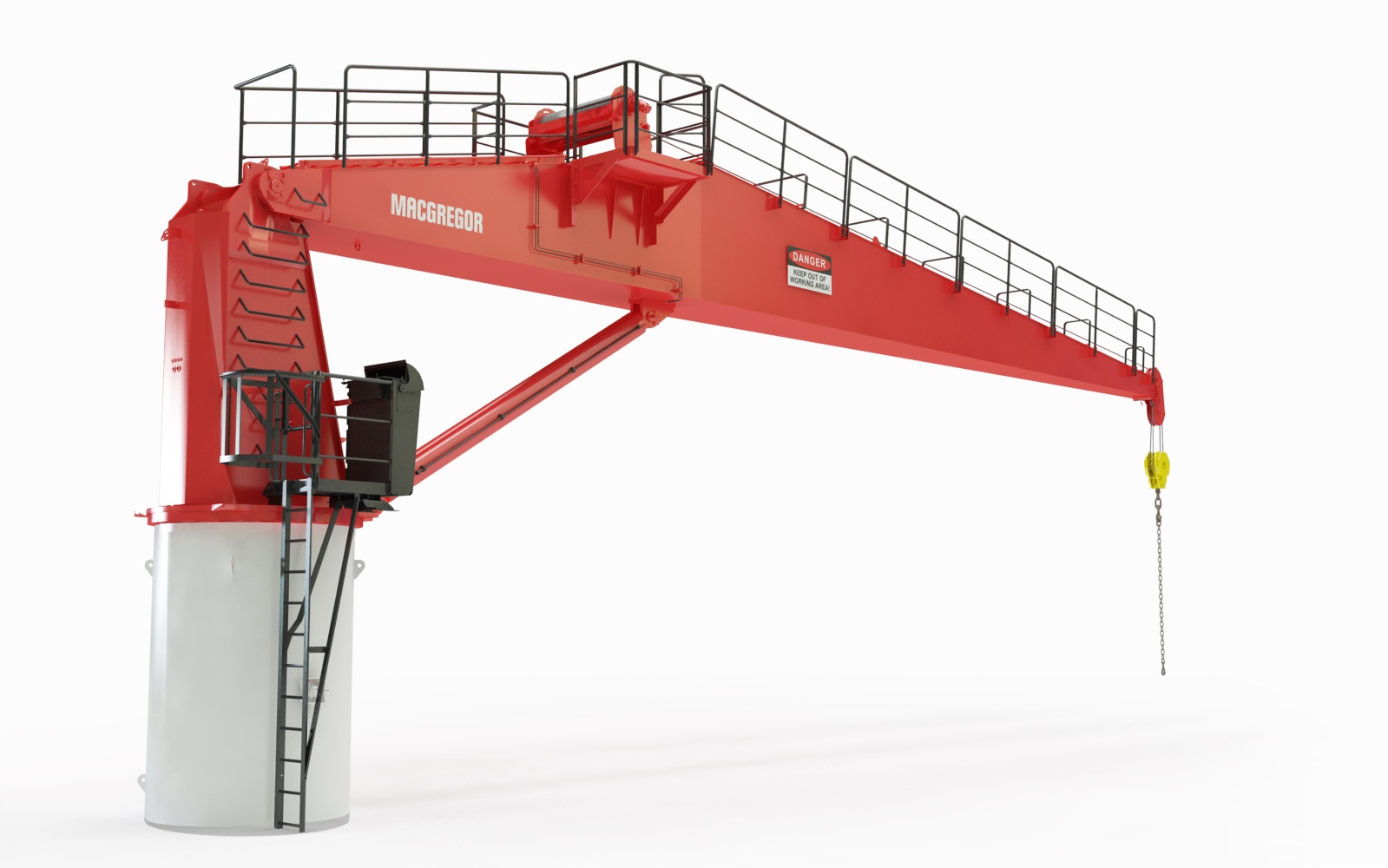 MacGregor general purpose (GP) cranes are robust and solid, with components chosen for their durability even in the most hostile marine environment. They offer efficient, low-maintenance, all-purpose lifting capabilities.
MacGregor crane designs are based on our lengthy experience and are backed-up by unrivalled global service support and a proven track record of more than 13,000 crane deliveries worldwide over the past 50 years.
Electro-hydraulic GP cranes are self-contained units. The standard range covers capacities from three to 25 tonnes, with outreaches of up to 24m.
As standard, a GP crane is controlled from a platform above the slewing ring. A portable electric remote-control unit is available as an option.
All crane movements are smooth and fast, with stepless speed control. Two crane motions can be used at the same time at full capacity, but with reduced speed.
The product range includes hydraulic cranes for service operations, stores handling and special applications, meeting every requirement under any condition.
General design
GP cranes are designed for a temperature range from +45°C to the lowest ambient working temperature for worldwide trading according to classification societies' requirements. All crane types employ the same basic machinery, but differ in the arrangement of components.
Standardised and modularised components make the cranes easy to build and maintain.
Important crane criteria
Self-contained
Precise stepless speed control
Easy to maintain
Available extras
Y/D starter for low starting currents
Limit switches for luffing, slewing and hoisting
Portable electric remote control, cable or wireless
Oil cooler for use in hot climates
Floodlights
Increased pedestal height
SUS fittings
Designed for extremely low temperatures (Arctic cranes)
Slip-ring device
Centralised power supply
Cab
Personnel handling
Tex-Sleeve
Read more from our brochures:
Cranes for all ship types brochure