Cylinder Multipurpose Crane
MacGregor LC electro-hydraulic cranes are an ideal solution for vessel's requiring a compact solution with good cargo handling capabilities
Multipurpose Crane - Cylinder (LC)
MacGregor LC electro-hydraulic cranes are slim and have a low profile and are an ideal solution for vessel's requiring a compact solution with good cargo handling capabilities. They are intended for various duties and their standardised modular design generates an optimised cargo handling crane with simplified maintenance needs through its lifetime.
These cranes can be equipped with the tools needed for handling various cargoes, such as containers or dry bulk materials.
The crane offers multiple benefits
Good positioning performance

Robust and reliable design

Long outreach at an optimum weight

High cargo handling productivity

Prepared for various cargo handling tools

Low height to improve ships stability

SWL 36t - 45t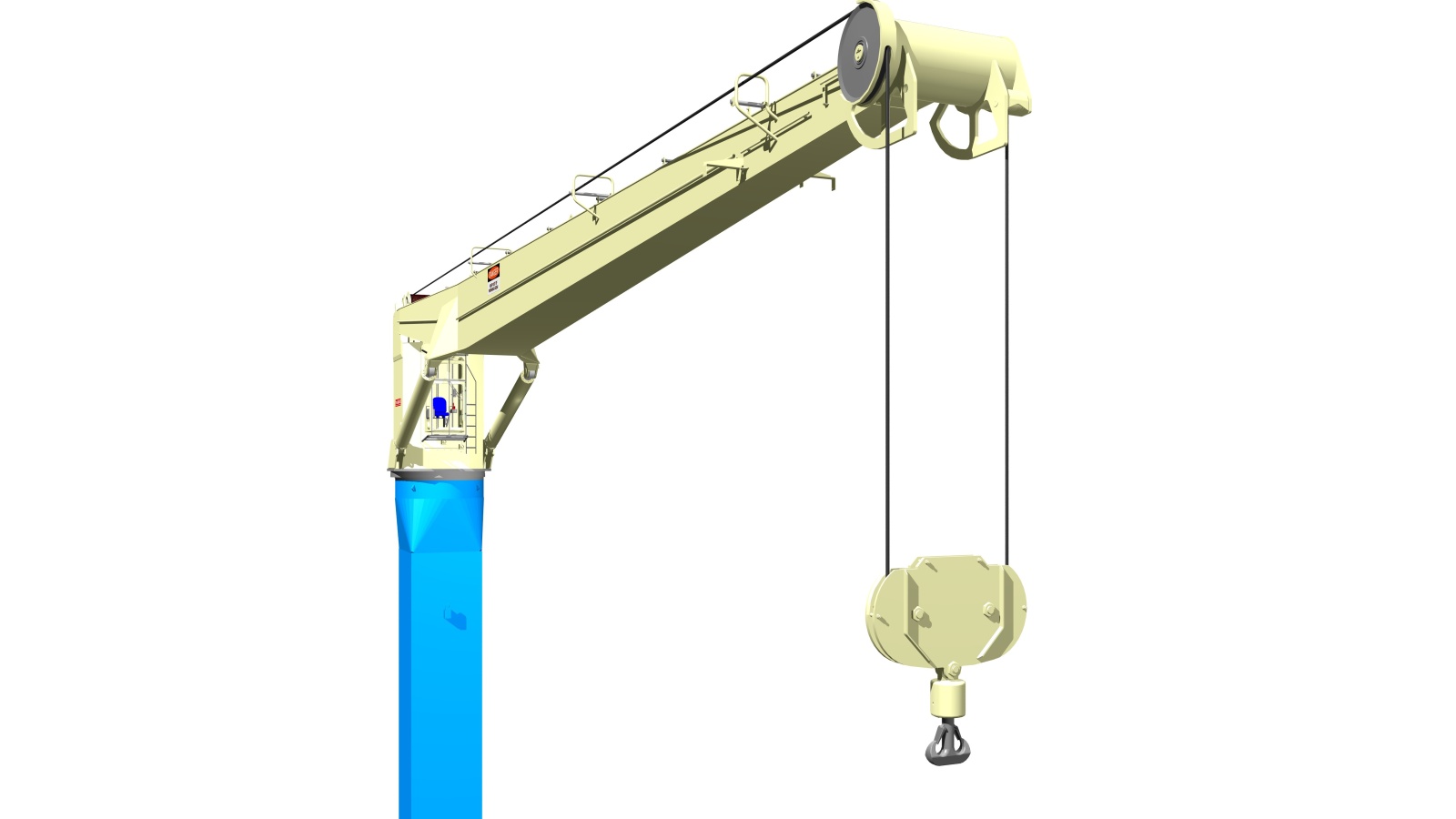 Closed Loop System
All MacGregor hydraulic cranes are built upon the latest closed loop hydraulic design.
Benefits of a closed loop hydraulic system:
All motions are available at the same time at full speed and load
Speed control more accurate compared to an open loop system
Regenerative power will be obtained at lowering of load and jib
Fewer losses than an open loop system
Less cooling needed
Extra Features
The crane can be equipped with various functions and equipment:
Power swivel with Active Rotation Control (ARC)

Active Pendulation Control (APC)

Anti-collision system

Auto team

Power limitation

Ships office