LC cargo crane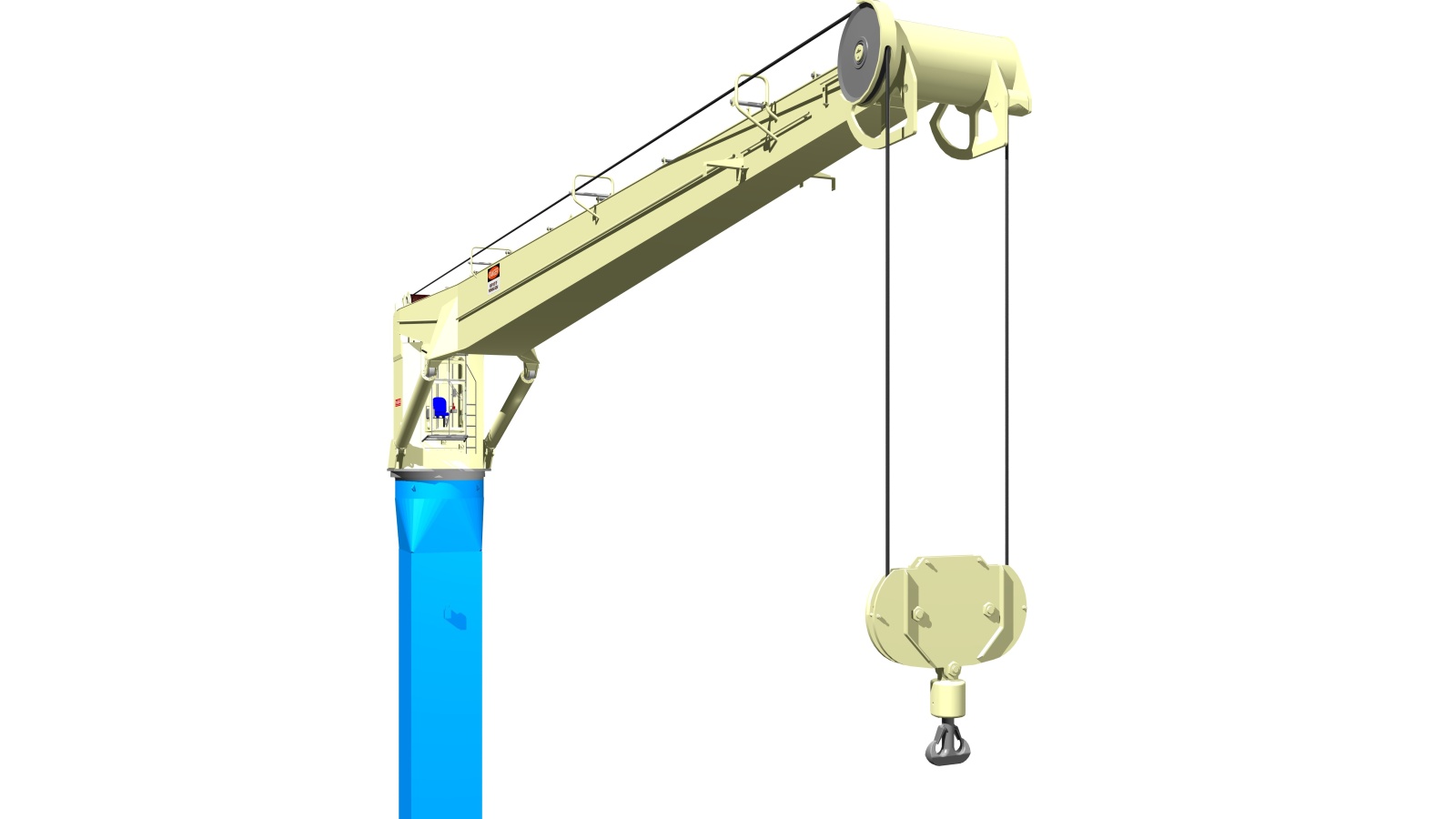 MacGregor LC electro-hydraulic cranes are slim and have a low profile and are an ideal solution for vessel's requiring a compact solution with good cargo handling capabilities. They are intended for various duties and their standardised modular design generates an optimised cargo handling crane with simplified maintenance needs through its lifetime.
These cranes can be equipped with the tools needed for handling various cargoes, such as containers or dry bulk materials. The standard range covers lifting capacities from 36 to 45 tonnes, with outreaches of between 20-34m. Each crane is tested electrically, hydraulically and mechanically before delivery.
Delivery is backed-up by our lengthy experience, unrivalled global service support and proven track record of more than 13,000 crane deliveries worldwide over the past 50 years.
General design
LC cranes are designed to meet the rules of all recognised classification societies and regulatory bodies.
MacGregor's control system ensures smooth, fast and stepless crane control. This means that, at given capacities, the cranes can operate at full speed and load using all hoisting, luffing and slewing movements at the same time.
Hydraulics
Closed hydraulic system: all motions can occur at the same time at full speed and load
Low power consumption
Planetary gears and hydraulic motors with fail-safe brakes
Important crane criteria
Good positioning performance
Robust and reliable design
Cost-effective
Long outreach at an optimum weight
High cargo handling productivity
Prepared for various cargo handling tools
Low height
Read more from our brochures:
Cranes for all ship types brochure
Related shiptypes